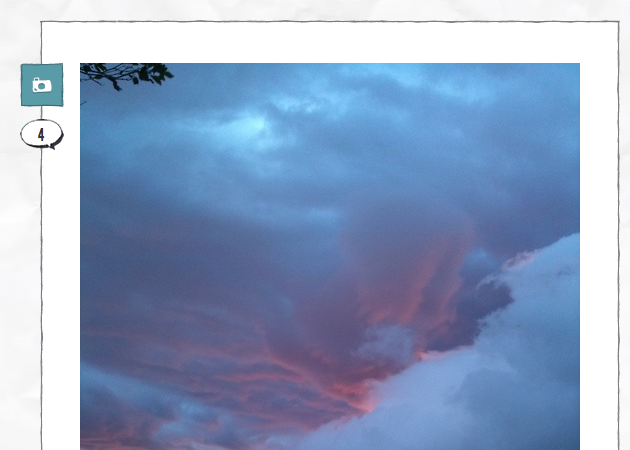 Parenting Tumblr Themes should definitely be clean, colorful, and playful. Parents love to blog because it's such a easy and social way of sharing their day to day stories and parenting tips.There are actually a ton of themes available for parenting.  Here are some of my favorite Tumblr themes for parents.
*List compiled by staff writer April
Looking good ain't always easy!  Do you need help setting up your customized Tumblr site and theme?  We can help you with that!
If none of these Tumblr themes fit your taste, how about setting up a design contest and let designers compete to create the best design for you!
Cor is a super-responsive, adaptive and fresh Tumblr theme. It is highly customizable and it is easy to navigate trough the posts. Almost everything can be changed, and of course it is written in the newest standards of HTML5 and CSS3!
Bruno is a clean and concise, responsive Tumblr theme with a focus on content and readability. Perfect for a personal blog, Bruno comes compete with extensive customization options, allowing you to edit almost every detail right from the comfort of your Tumblr dashboard.
Clean and responsive magazine-style modern minimalistic Tumblr theme. Comes with pre-defined dark and light themes.
Notes is a responsive Tumblr theme based on the idea of note paper. This design supports all Tumblr post types.
Easily customizable: custom colors and support for Disqus and Google Analytics. This theme also adapts to your desktop, iPad and iPhone screen size, serving the same design to all your visitors.
Rapture Tumblr theme is perfect for anything from a portfolio, personal blog, group blog or business blog. It features an image slider to showcase your best work, which can optionally be switched off if you would prefer not to have one.
The Rapture Tumblr theme comes with an extensive amount of options allowing you the freedom to customize your blog with little code exposure. All the widgets in the sidebar can be turned off or on through the Appearance menu when customizing your Tumblog.
Calipso is a premium Tumblr theme that was designed by Tofuthemes to display your work, your views, and your experiences. The theme has been designed so it is easily changed and adapted to how you want it, from the color of the links, the background, custom font and the amazing features in the side bar, you control everything.
Unlike other tumblr themes, it has a two column layout and you can enabled infinite scroll like Facebook and Pinterest. This will make it easier for viewers to see all your posts.
Calipso has a special feature which is images slider completed with links to specific URL , beautifully displayed at the top of the index page. This Slider can be use as content preview and directly linked to your website or promotional advertising that connected to another URL .
Mori is a playful Asian inspired theme with bamboo, beautiful greens and vivid browns. It features 2 sidebars for plenty of self-promotion and links. It has social media integration with some of the biggest sites and all the icons are included. There is a tumblr section to show off who you follow and an example widget so you can make your own (basic understanding of HTML required).
Also built-in is a facebook like button and a twitter retweet button. All you need to do is turn them on and copy a piece of code in the settings
A clean, highly customizable Tumblr theme with custom background and logo support, clean modern design, and social widgets.
Pink Touch 2 is a very simple but professional theme that is perfect for parenting notes and other reminders that you'd like to blog about. This theme is definitely content focused.

This is a classic, clean and stylish theme that will definitely work perfectly with all your parenting experiences. Simple background, clean colors and a classic font for a complete professional package.
 
This is a simple but very interesting theme for parenting thoughts and tips. Let users comment on your tumblr site by simply inserting your Disqus account ID, we'll do the rest! List pages about yourself, your blog, business or even random shares. Our tumblr themes caters to it.  Showcase all your latest images with the Flickr sidebar widget.
Circularity, our top seller, is a theme for bloggers who are looking to create a strong social media presence for their Tumblr. Supports viewing for any type of post.Simple icons in the top of the page provide RSS, Archive, Ask a Question, and Search options.The left sidebar showcases your blog description, social media links and Twitter feed. The right sidebar displays a recent post that you've liked. Page support so you can create and manage additional pages (enable pages navigation).
This theme has
Customizable Colors
Custom Header/Background-Image
Disqus Comments
Google Analytics
Cover Art & Tags for Audio
Notes, Tags
Reblog Credits
Search Form
Twitter Button
"Ask" and "Submit" Buttons (once enabled in blog settings)
Mobile View.
This is a very simple but truly creative theme that will definitely fit your parenting notes, from the quick tips to your fun stories and thoughts.
Designed with professional bloggers in mind, Anchor has full color customization — every single color is customizable, including the icons. An optional row across the top lets you highlight your best posts.
Other features include Disqus support, most commented module, Google Analytics support, Facebook Like and Tweet buttons, and simple drop-ins in the theme code for standard banner ad sizes.
This is a classic and professional theme. Focuses on black and white as the main colors. Truly perfect for parenting notes and write ups.
This theme is content focused and will definitely highlight your parenting content.
This is a simple, clean and very interesting theme perfect for all the parents out there who want to share their stories to the world.
Continue Building Your Personal Brand with Our Best Tips. FREE.
Join our free newsletter for our best tips and strategies to become a superstar online. Whether if you're a blogger, coach, musician, or youtuber, you can take charge of your dreams. Use our insights and gems from years of consulting clients, corporations & celebrities.