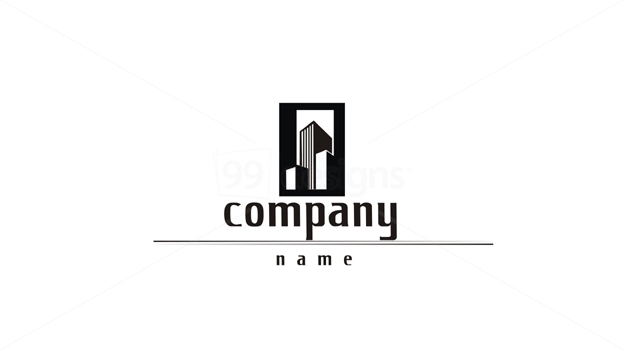 Logos for consultants must be professional because it must convey your expertise in your chosen field.  The logo should establish authority, trust, and reputation. Many consultant logos are unique because certain elements represent the consultant himself, herself, or unique to the industry. The moment a client sees the logo, they should easily recognize it and eventually associate it with the consultant. Here are some of the great logos template ideas for consultants.
*List compiled by staff writer April.
HELLO!
 Just FYI, the logos listed here are templates.  
If you need a custom logo to really make an impression with your brand or product, 
we'd love to create something for you.
Or, set up a design contest so designers compete to create the best design for you!
1) A very modern and stylish design with a good mix of shades of green. The font is very creative as well.
2) Interesting and vibrant colors definitely make the entire image stand out.
3) Symbolic image with a good mix of colors. Simple yet professional. It definitely makes a statement.
4) Very professional looking image even though design is quite simple. Clean color and text.
6) Interesting image with attractive and colorful details.
7) This is a very professional looking image which truly establishes authority. The shield shape is a traditional look symbolic of authority and power, yet the negative space font inscriptions are made modern.
8) Successful combination of a traditional font but young, playful speech bubble shapes.
10) Simple and highly professional image exuding a positive vibe. Colors highly complement each other, especially for a tech or business niche.
11) Unique symbolic image with striking and vibrant color combination.
12) Interesting color combination making the simple yet interesting combination of images really stand out.  Images convey a financial or real estate related industry.
13) Creative play of shapes and angles within the image. The various blue colors make it really attractive and interesting.
14) Modern image with interesting details. The grid makes the image more interesting. The colors also match together.
15) Two vibrant colors really working well together through interesting shapes.
16) A very modern and professional looking image. The three dimensional effect truly makes this stand out.
17) Very symbolic image and creative integration of human images with that of the globe. Attractive and interesting color choices.
18) Classic, simple and very formal looking logo.
19) Classic business colors and impressive arrangement of shapes to form the image.
20) The mosaic style of the image makes it more interesting. The colors are also well chosen. The mosaic effect gives a modern vibe.
21)The orange color of people outlines really stands out. Impressive combination of the images. Clean and professional font.
22)  Classic colors and very creative but simple symbol. Interesting typography as well.
23) The integration of the images and the smallest images is really interesting and eye-catchy.  The colors are simple. The entire image is really unique.
24) Modern image of the human head with interesting and unique details, making it really stand out.
25) Creative integration of colored bars within the bag. Colors used are highly attractive and definitely carries the entire image.
Continue Building Your Personal Brand with Our Best Tips. FREE.
Join our free newsletter for our best tips and strategies to become a superstar online. Whether if you're a blogger, coach, musician, or youtuber, you can take charge of your dreams. Use our insights and gems from years of consulting clients, corporations & celebrities.