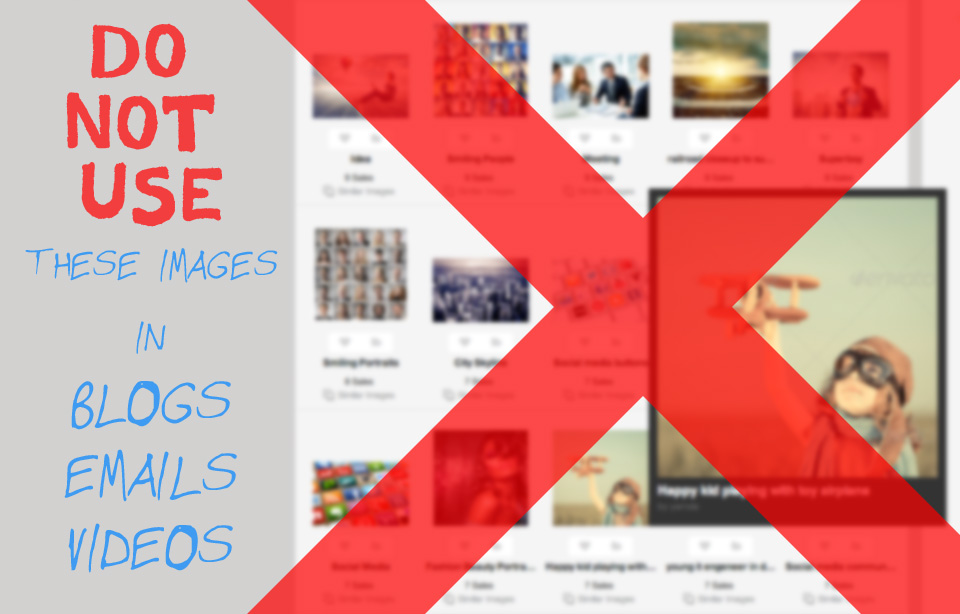 Adding images to your blog, email, or video has gigantic impact on your fans. I mean look at the popularity of Pinterest and Tumblr. Content Strategist cites
"Two new reports emphasized the high rates of sharing on Pinterest and Tumblr, illustrating not only a challenge to the dominance of Facebook for social media marketing, but also the increasing importance of visual content as a medium for social exchange."
However, it can cost you a hefty sum if you use blog images that you do not own.
The writer was new to the company and used a copyrighted image that related to article to enhance it. Before you run off to post images aimed at stimulating your reader's interest.
Here are a few tips you can use to avoid a copyright lawsuit.
1.Use Royalty Free Images
One of the best ways to avoid falling prey to a copyright lawsuit is to use royalty free images. However, these come at a fee. Using royalty free images provides you with the right to use copyrighted images without paying license fees or royalties each time you use them. Once you purchase these images, you can use them as many times as you like.
2.Use Your Own Images
If you dont blog for money and are unable to afford to buy royalty-free images, the next option is to use your own images. Hone your photographic skills and take pictures that relate to your blog topic, using your digital camera or your smartphone. It may not be a masterpiece, but at least you will be confident that its yours.
3. Don't Assume it's Free
It's easy to find images on Google images that relate to your blog. All images in the U.S are copyrighted by default. This is unless it has expired. With that said, you should always assume that all Google images are copyrighted unless the website where you found it says that it can be used for free. If you want to use a copyrighted image, you will need to ask the owner for permission to do so. And that permission usually comes at a cost. To do otherwise could land you in some serious hot water.
4.Familiarize yourself with Copyright infringement Laws
You might have no interest in going to law school but ignorance is no excuse when it comes to copyright infringement. Therefore, you should familiarize yourself with the copyright laws to eliminate instances of copyright infringement. Don't believe that you can elude a lawsuit by doing the following things:-Credit the photographer or website- Put up a disclaimer on your website- Re-size the image
A picture is worth a thousand words but incorrect use of an image can cost you thousands of dollars. You can save yourself some heartache and a lot of money by using royalty free images or your own images.
Remember, ignorance is no excuse, so ensure that you know the copyright laws and penalties in depth before uploading your next pic.
Where To Get Royalty-Free Images
Make Friends With Photographers
When I go on photoshoots, only 1 or 2 out of 1,000 photos ever see the light of day.  Many part-time photographers and beginning photographers would have tons of photos for you to use.  Just give them publicity through your blog or social networks by giving them credit and often you can get unlimited quality photos for free!
The popular online photo storing and sharing website from Yahoo!  Tons of amateur and professionals upload millions of photos here, many of which you can ask to use.
Over 16 Million royalty-free stock photos to choose from.  Subscription or one-time download options available.

Professional quality images for websites, headers, ads, brochures and more starting at $0.50.
Starting at $1, get millions of professional photos, icons, graphics, illustrations, and designs.
Over 9 Million photos, graphics, icons, and designs starting at $2.99.
Find and buy images and art from over 19 Million artists and designers on one of the largest online social network forums for artists, DeviantArt.
Continue Building Your Personal Brand with Our Best Tips. FREE.
Join our free newsletter for our best tips and strategies to become a superstar online. Whether if you're a blogger, coach, musician, or youtuber, you can take charge of your dreams. Use our insights and gems from years of consulting clients, corporations & celebrities.