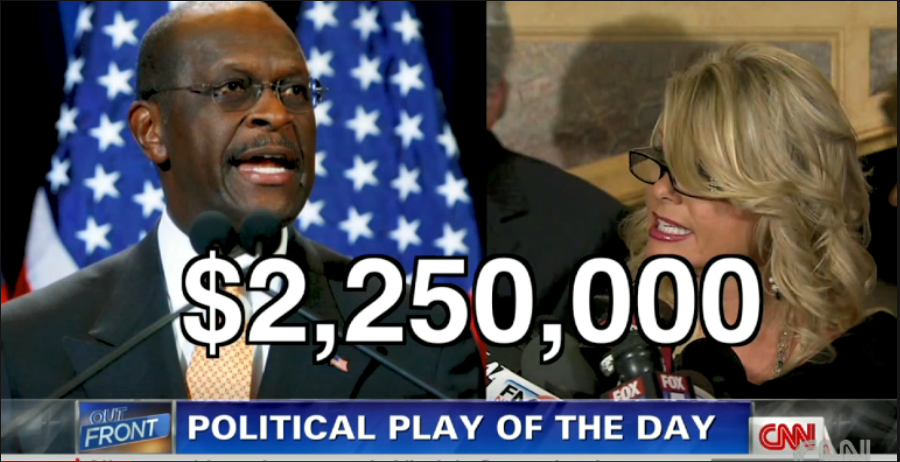 What if you're a stay-at-home mom, a teacher, or part-time security guard?  You may not have thought about making your own website.
Or, if your business is mostly by referrals or just a local business, what's the need for an online presence?
Ask Google.  That's the answer.  People, including yourself, Google everything as soon as you have a question.  That includes Google searching about a person, business, or company.  So yes, for better or worse, people are Googling you!  It may be bosses, friends, enemies, frienemies, competitors, or potential customers.
What will they find?
This site isn't about politics, but I couldn't help sharing the shock value with this.  Was republican presidential nominee candidate Herman Cain destroyed by the media in the face of sexual harassment scandals?  On the contrary.  By November 11, 2011, he had leveraged his internet and Google search presence to raise his record $2.25 Million! Just 48 hours after the famous "You Lie!" that congressman Joe Wilson (South Carolina) yelled at President Obama, Joe Wilson raised $1 Million!  Finally, another republican presidential nominee candidate, Michele Bachmann.  Bachmann, known for her irresponsible and often random political statements, raised $13.5 Million last congressional cycle.
Many people tell me they don't want a website because they are private people.  But what does that leave Google to show people about you?  Whatever other people or companies want to say about you!  Without your own voice online, you're at the mercy of everyone else.  Your company's brand may be held hostage to a few complaining customers or college pranksters.  When competing for a job, you're just a name when other applicants already have an online reputation, which translates into an offline personal network.  This is actually a big part of my success in the finance industry even though I was sick and confined to my home.
Even if it were hard to build your own website, having your own web presence, which is actually global presence, gives you so much opportunities as well as protection.  But it is easy to make your own website, and cheap too.  This isn't 1999, music isn't on cassette tapes (what?), and you can make your own high tech website for less than $5 a month.  But just to keep it simple, you can start your online presence with a $9.95 domain name (web address) and free twitter and facebook accounts.
http://www.youtube.com/watch?v=9LG7hxB_hV0
Continue Building Your Personal Brand with Our Best Tips. FREE.
Join our free newsletter for our best tips and strategies to become a superstar online. Whether if you're a blogger, coach, musician, or youtuber, you can take charge of your dreams. Use our insights and gems from years of consulting clients, corporations & celebrities.