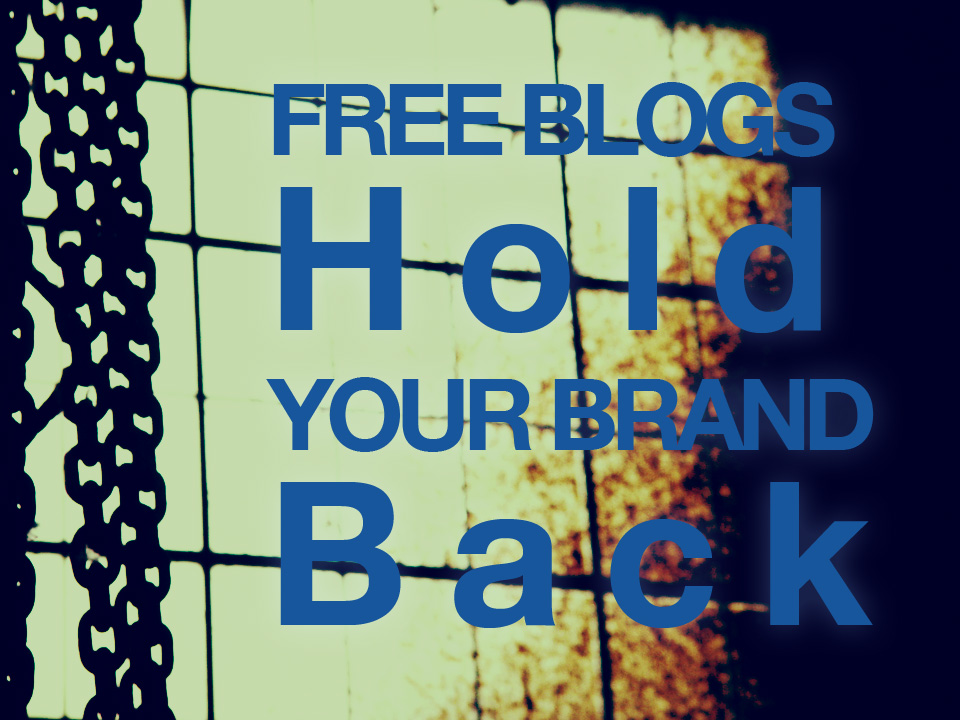 Personal branding is a hot topic these days and if you have been blogging for even a few days you will be getting a feeling on how important that personal brand is. People need to know where to find you online, by social media and of course by your blog. The question then becomes to the new blogger, how do I get my brand out there more? How can I let people know where to find me? The simple answer is you need to control your brand and how people find it, one easy and affordable way to do that is to have your own hosting server.
When you first start out online there are a variety of free services out there, tumblr, blogger.com and many others. The biggest problem with these services from a branding stand point is that they limit you in what you can do with them. If you use a free service you will always have a sub domain like (yourblogname.tumblr.com or yourblogname.blogspot.com) and essentially you are supporting their brand more than your own brand. You also have fewer chances to integrate helpful applications to help you connect more with your readership, applications like chat rooms, forums and even e-commerce shops.
Like many people, you probably assume having your own .com address instead of showing an address like yourblogname.blogspot.com is enough to look professional. It's not enough. This isn't 1999. Everyone is online 24/7 and can spot a low-budget or no-budget cookie cutter website in an instant. The scary part is, your visitors may not even consciously realize your site is low or no budget. They'll instantly click away because people can now differentiate quality and junk subconsciously.
Layout, design elements, content presentation, thumbnail layouts, even ads and ad placements say so much about the value of your site in just a glance. Without your own self-hosted website that's not dependent on a free service like Blogger or Tumblr, you can't realistically communicate that you and your brand. If you're using a free service like Blogger or Tumblr, people will see the free Blogger and Tumblr subconsciously.
Thankfully having your own hosting server is not as complicated as it once was. Once you have your own domain and hosting service you can host your own blog and have as much integration as you want, which from a branding stand point is what you need to stand out. Your look needs to be custom and professional; most readers do not like to feel like they are at a cookie cutter website when they frequent a brand. They want to know what makes you and your brand unique.
When you have your own hosting server you can have a domain name, facebook and twitter that will all match your brand and make you easy to find on the internet, and easy to connect you to each account so your brand will be trusted. The full variety of tools that you easily have at your finger tips with your own hosting service is worth the time and the affordable expense it takes to move your brand over. Imagine being able to easily have a custom wordpress blog, a wiki that has your brand name upfront and a branded chat room to interact with your readers. That is the key to an internet presence: personalized branding that is easy to find and identify in a glance.
Let us know how free blogging services have held your brand and business back!  Share your experiences in the comments below!
Continue Building Your Personal Brand with Our Best Tips. FREE.
Join our free newsletter for our best tips and strategies to become a superstar online. Whether if you're a blogger, coach, musician, or youtuber, you can take charge of your dreams. Use our insights and gems from years of consulting clients, corporations & celebrities.