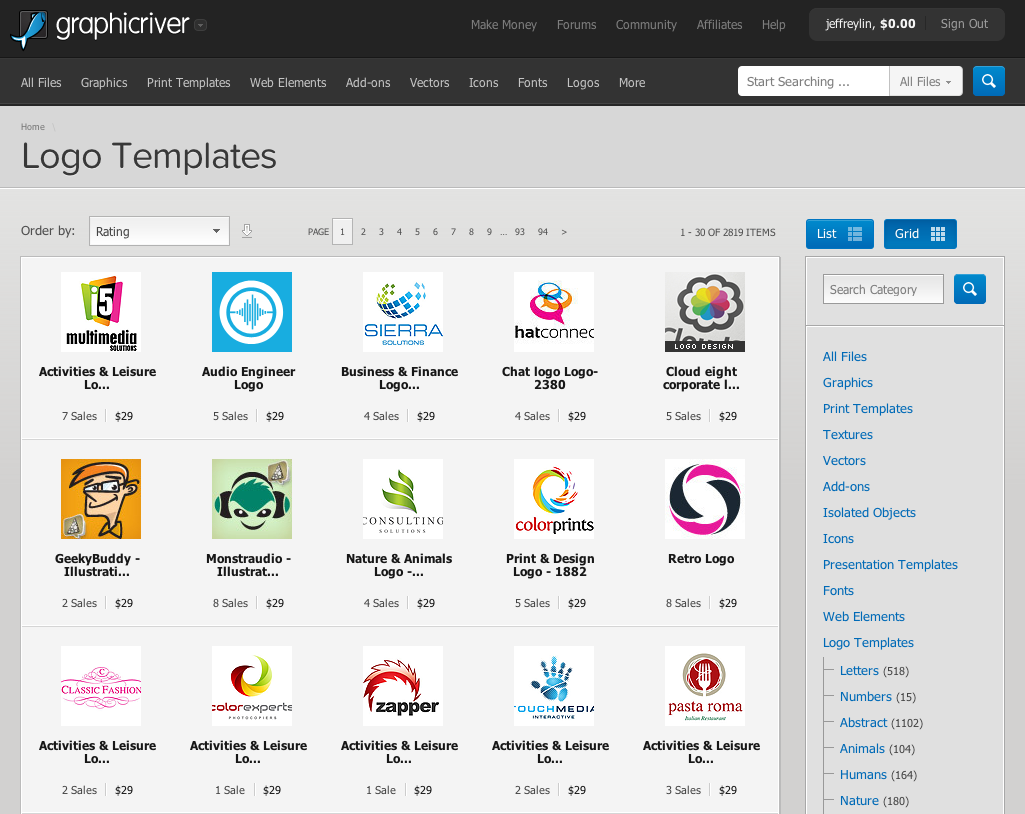 Glad you're thinking that. Means you know logo recognition is like facial recognition. You not only want to stand out but convey who you are, what you do, what you stand for, and how trustworthy you are. Like a kind face with smile, a well designed logo can do that and build a memorable connection right away. After all, your logo is the face of your brand.
Here are some places to find logo designers as well as professional logo templates.
Logo Designers Compete for Your Business
Tons of logo designers submit their best proposals for you to choose from. Makes you feel like a multinational corporation huh? Create design competitions and designers will work to come up with their most brilliant design.
Professional Logo Templates
Just change the name.  May need image editing programs like Photoshop.
Hire Freelance Logo Designer
Don't limit yourself locally. There's a world of talented designers you can reach out to as if they worked right next door. I prefer the design competition option for more designs to choose from with less hassle with designers, but hiring globally may be cheaper.
Continue Building Your Personal Brand with Our Best Tips. FREE.
Join our free newsletter for our best tips and strategies to become a superstar online. Whether if you're a blogger, coach, musician, or youtuber, you can take charge of your dreams. Use our insights and gems from years of consulting clients, corporations & celebrities.