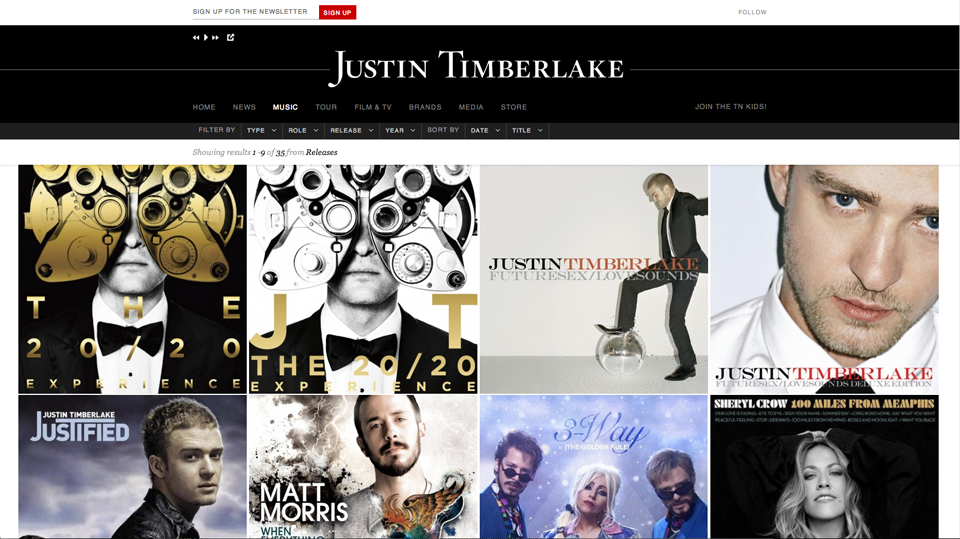 Ever wonder what sites major labels build for superstar recording artists? Apparently, many use self-hosted WordPress, just like sites we build for clients. And something you can build too with the WordPress theme designs that comes with features especially for musicians like discography, music players, and event management.
Check out this round up some of the best designed and most popular musician and band websites built with WordPress. You'll get great inspirations for how to modify your own WordPress musician themes to look like a major label recording artist. And notice, professional photoshoot images, band colors, and graphics also make a big difference.
Getting started is super easy.

Get a HostGator account.  The support staff will install WordPress for you for free.
Download as many of the themes below as you want. Upload and install.
Grab any of the thousands of free WordPress plugins.
Customize your portfolio, blog, etc and you're looking like a star.
1. Jason Mraz
Has my vote for the most creative design.  Especially the discography as an animated timeline.  So slick!  What do you think?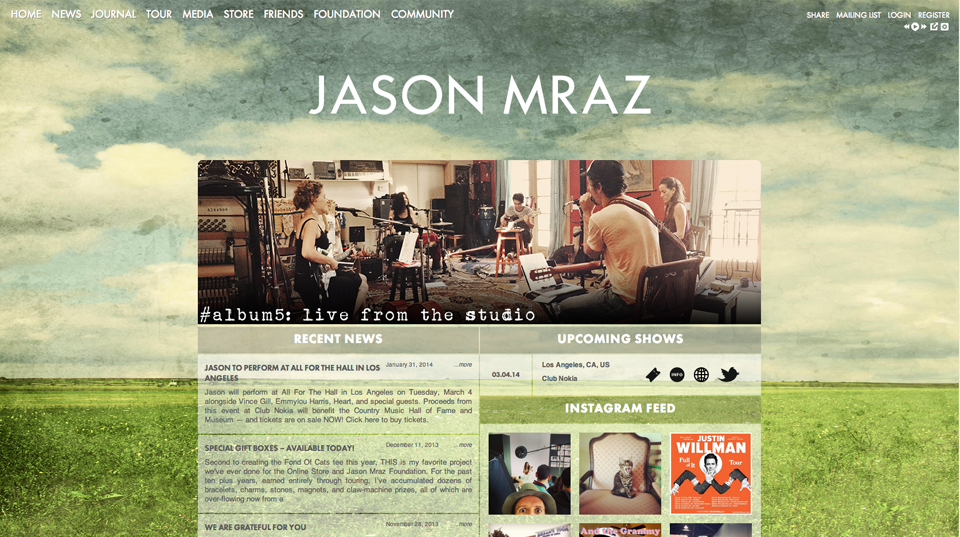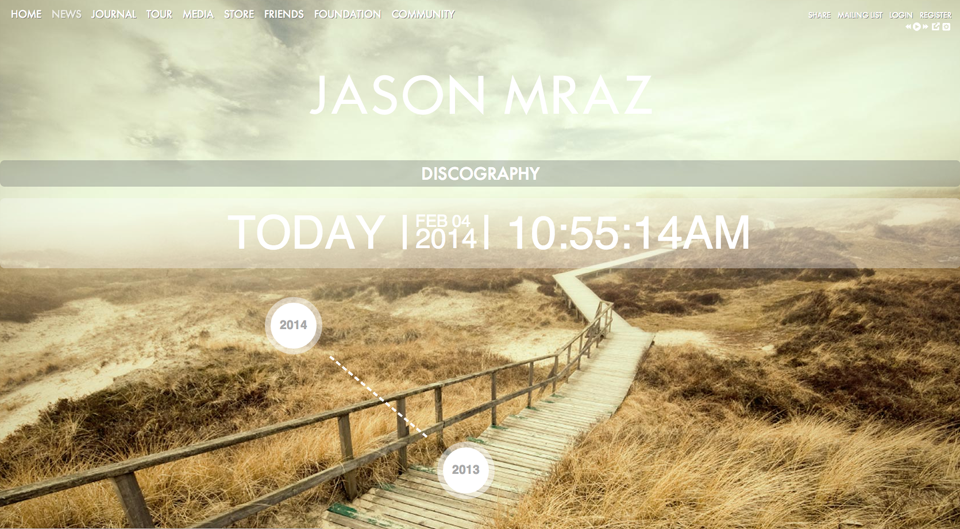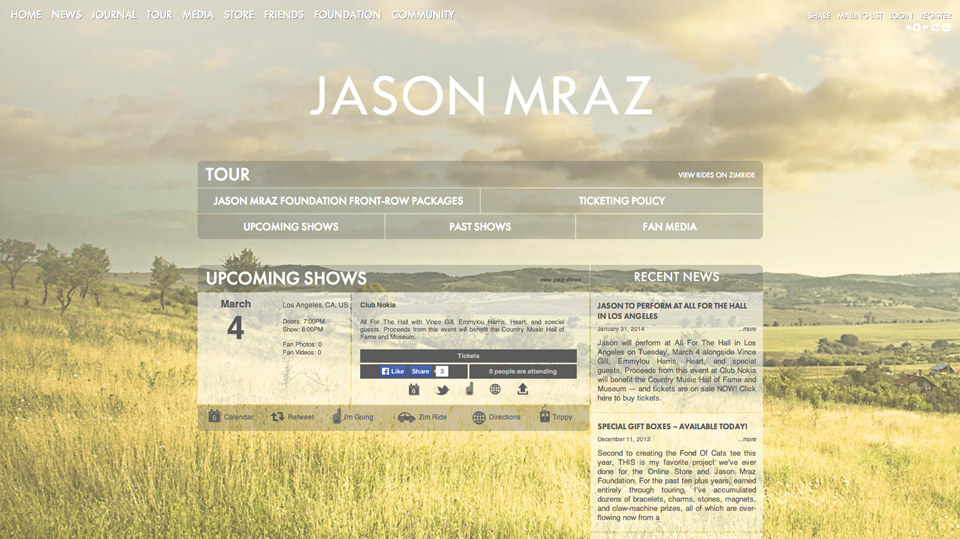 2.  Katy Perry
Fantastic use of one-page scrolling parallax effects (layered scrolling animations).  Full screen pictures really open up the design.  I am really impressed by the awesome interactivity with this design.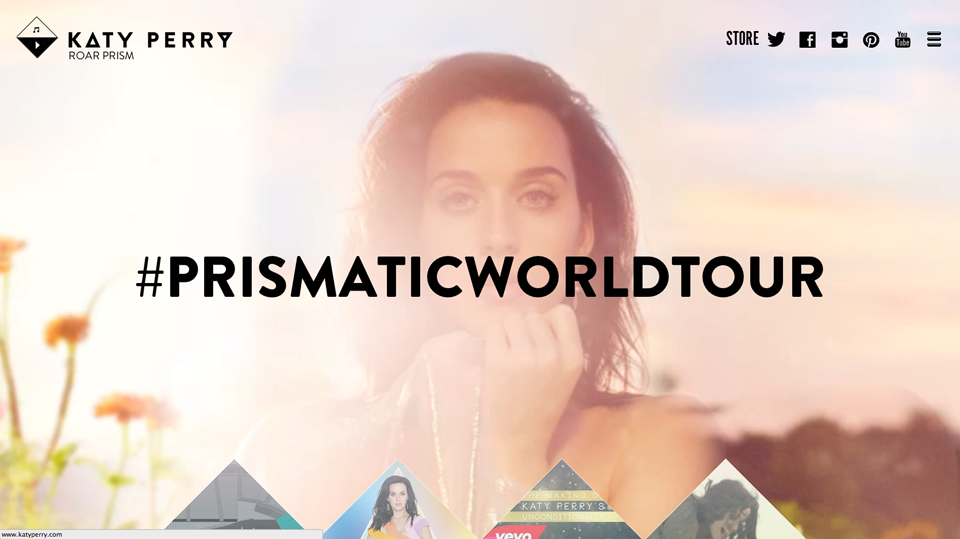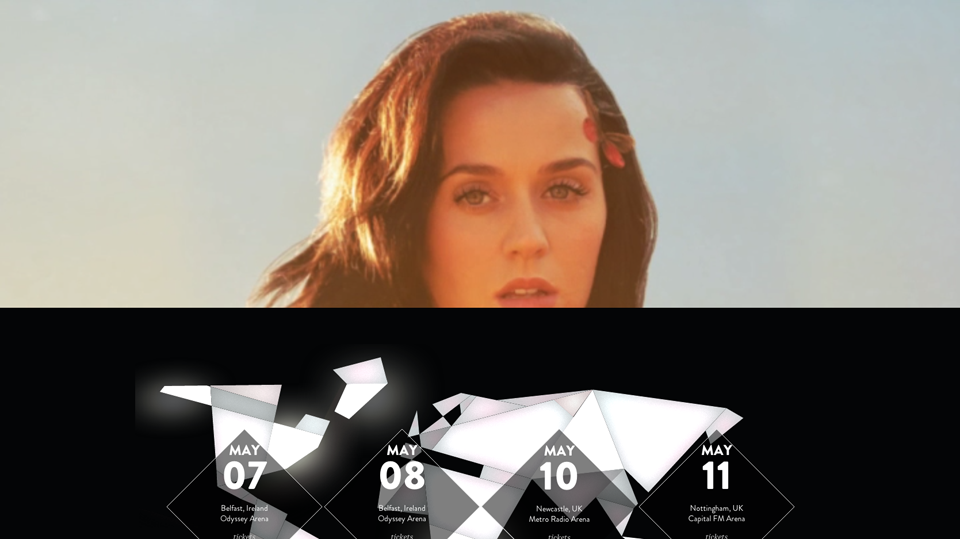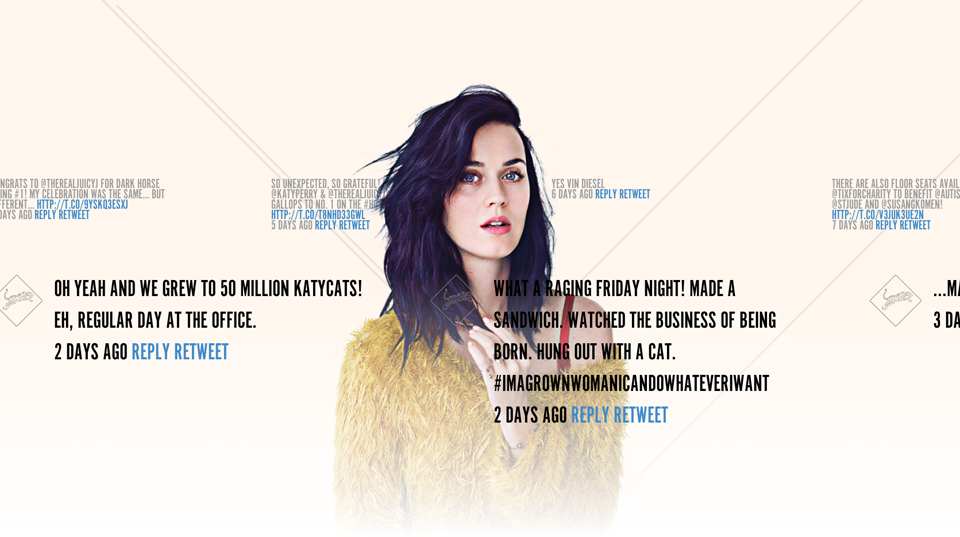 3.  Justin Bieber
Simple 1-page design as a launching page for all of his social media sites including Youtube and Facebook.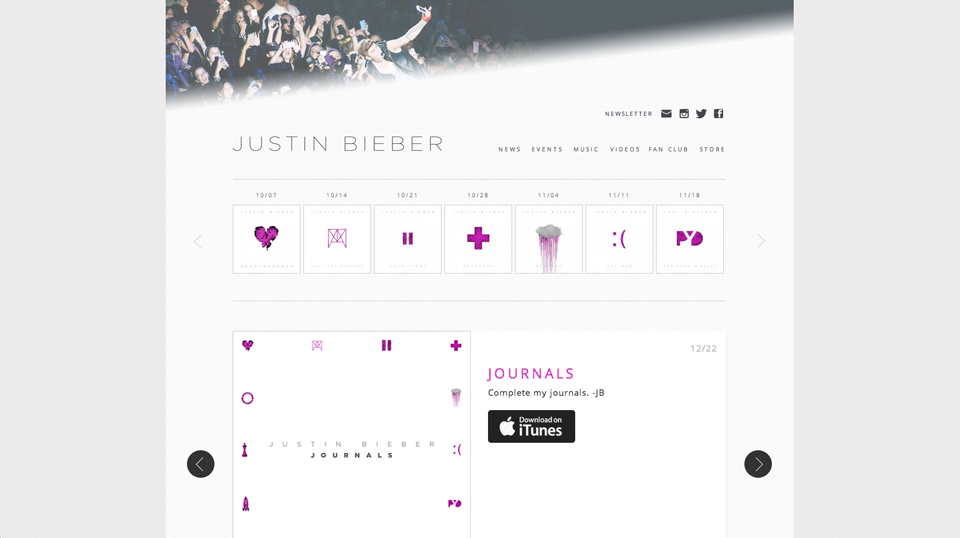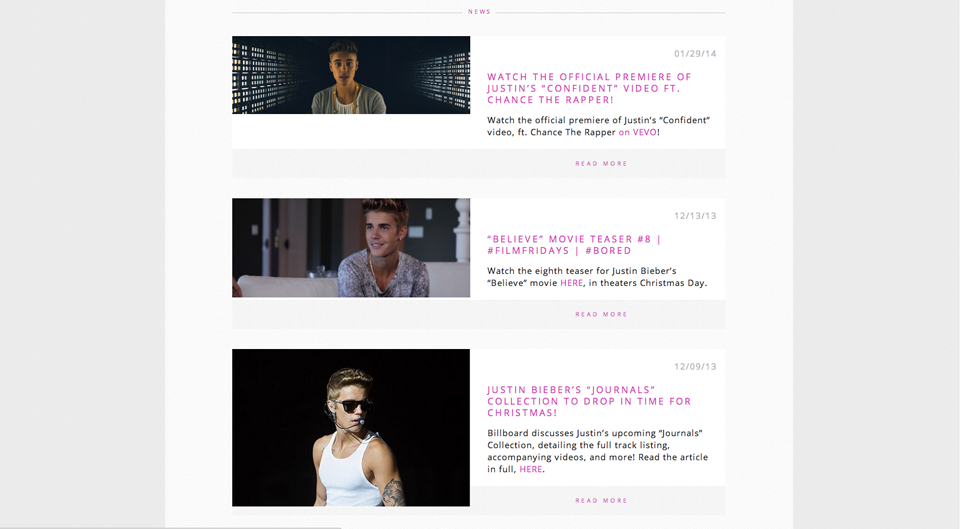 4.  Justin Timberlake
The Tennessee Kid has done it again! Classic look, but only achieved with a top notch minimalistic design with a ton of subtle usability features to boot!  Makes this a top favorite.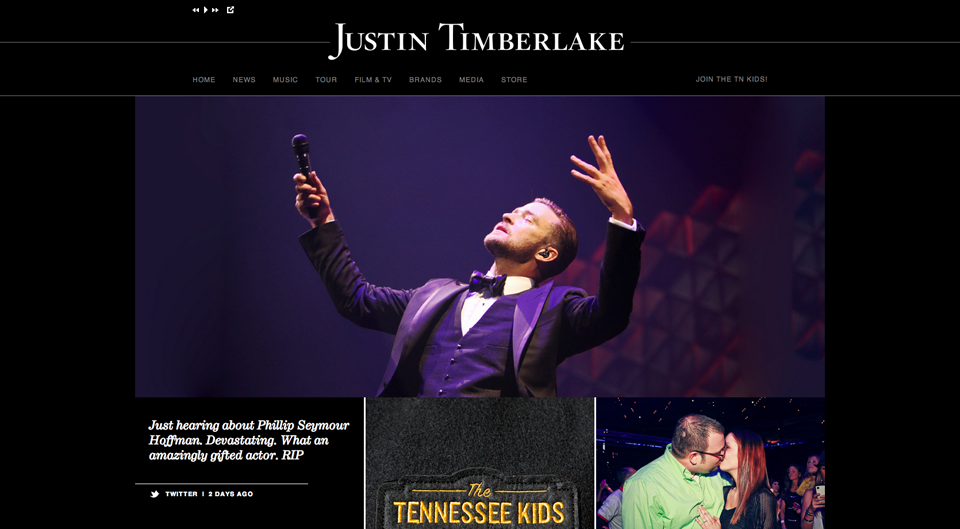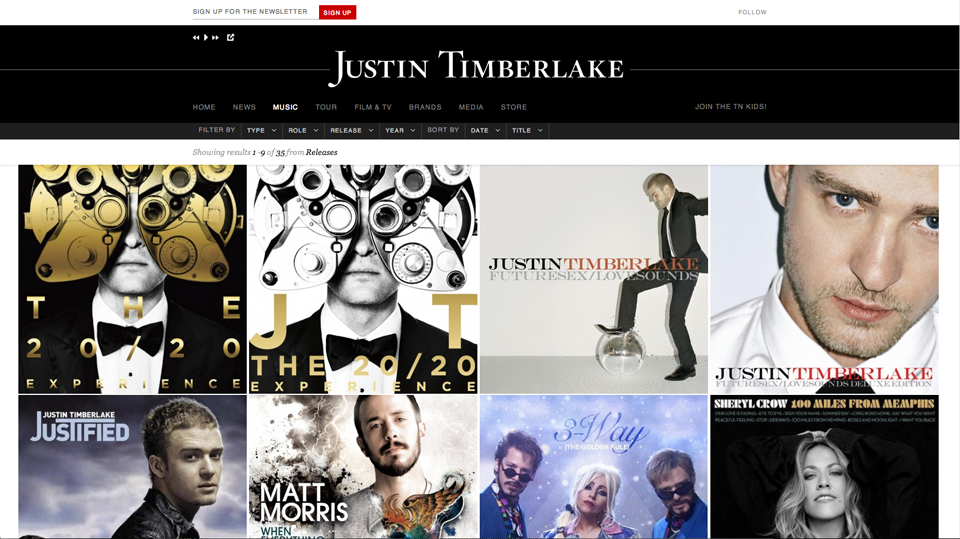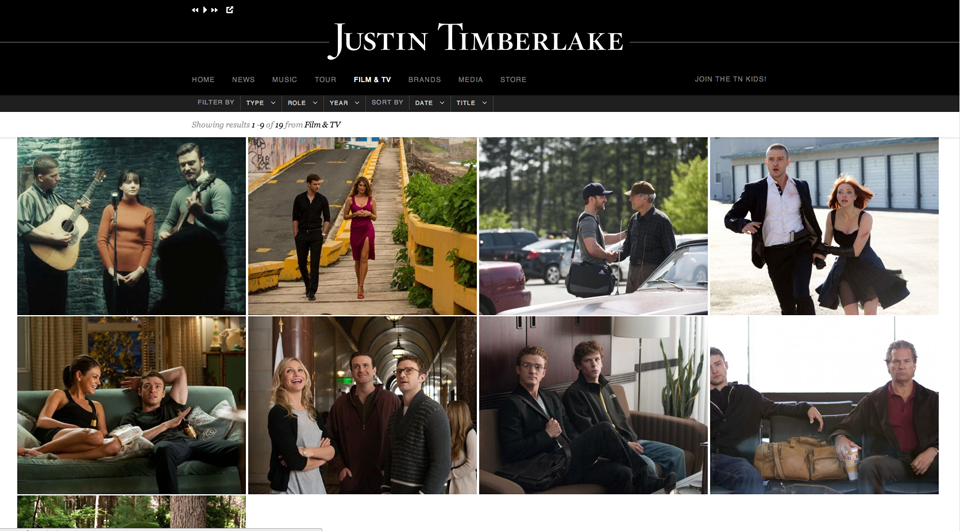 5.  Ellie Goulding
Design match.  Perfect example of marketing and design coming together.  She just used her album and promo art in the background.  Same color scheme and photos from the same photographer brings everything together.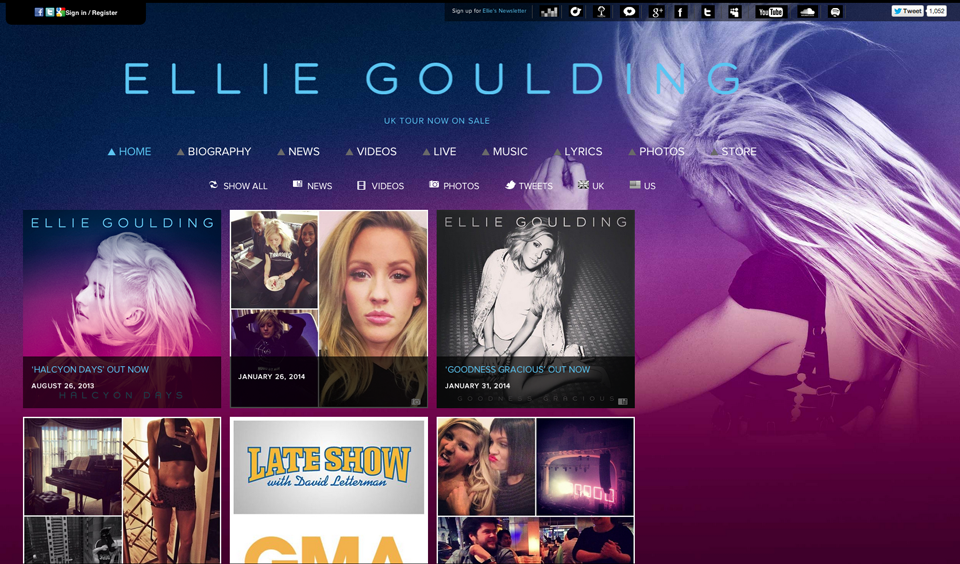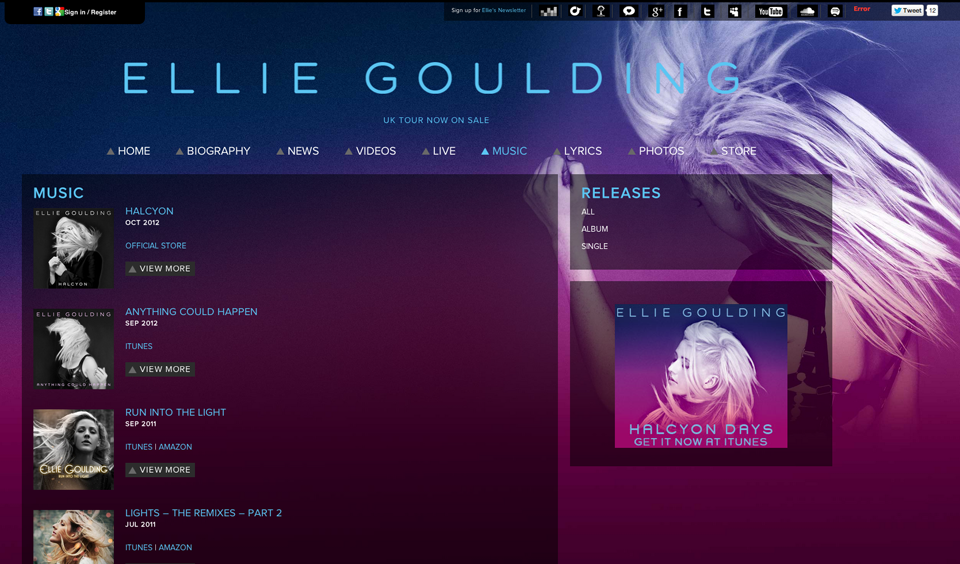 6.  Rolling Stones
7.  Dave Matthews Band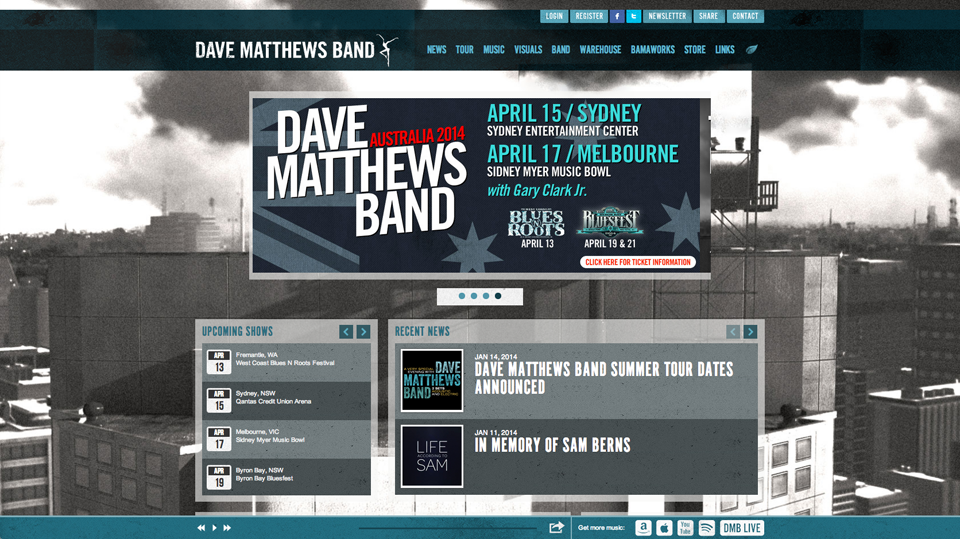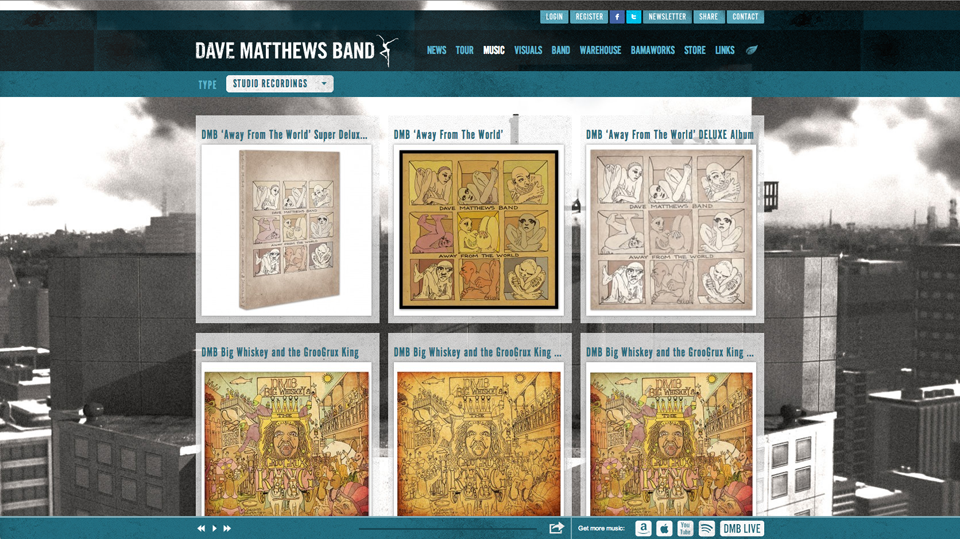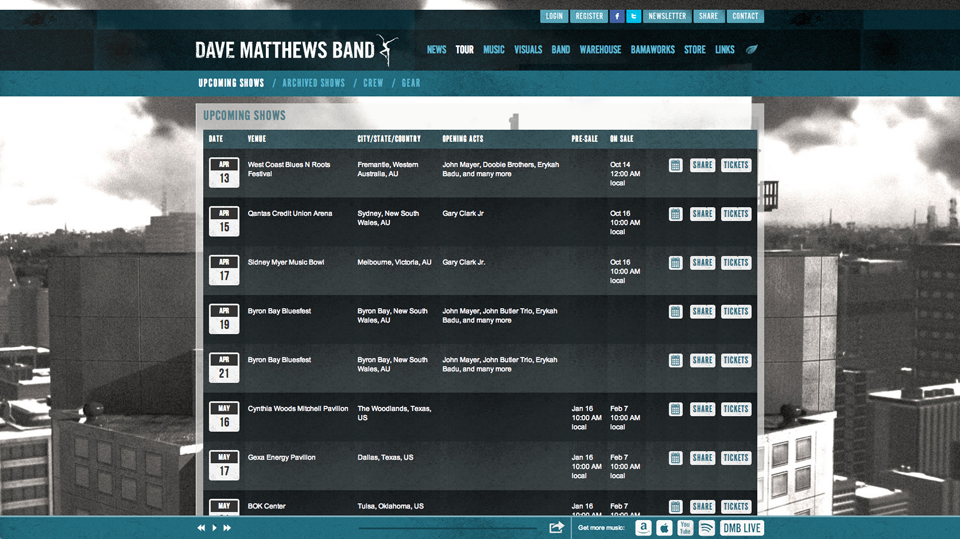 8.  Rihanna
9.  Usher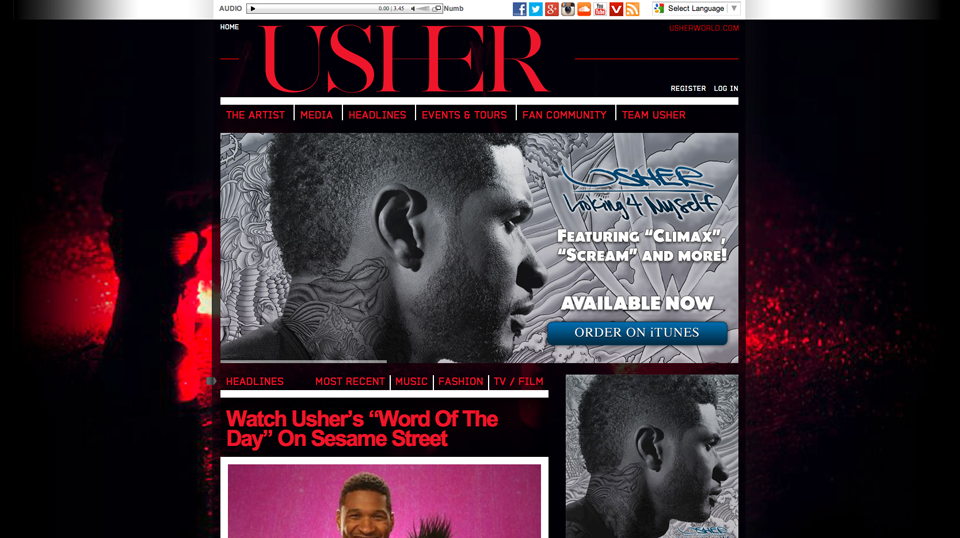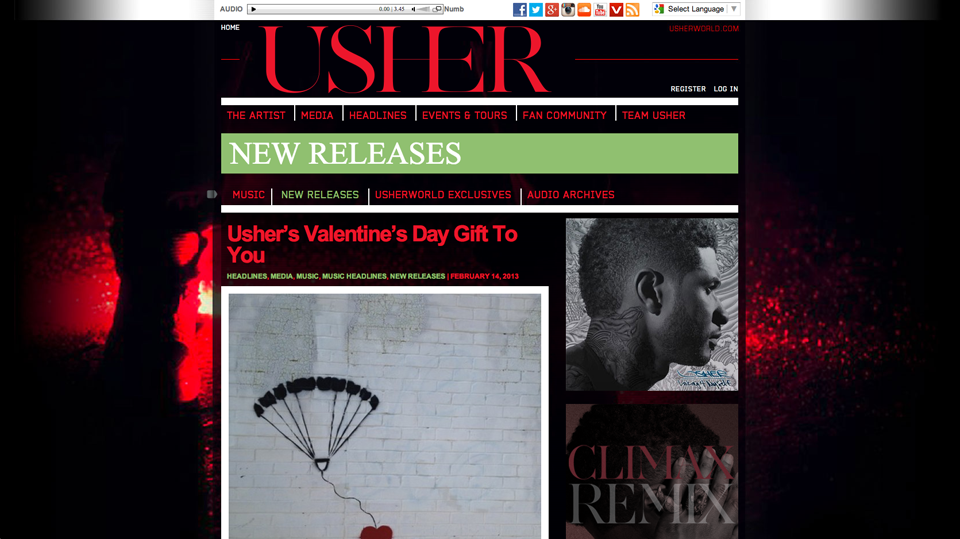 10.  Lady Antebellum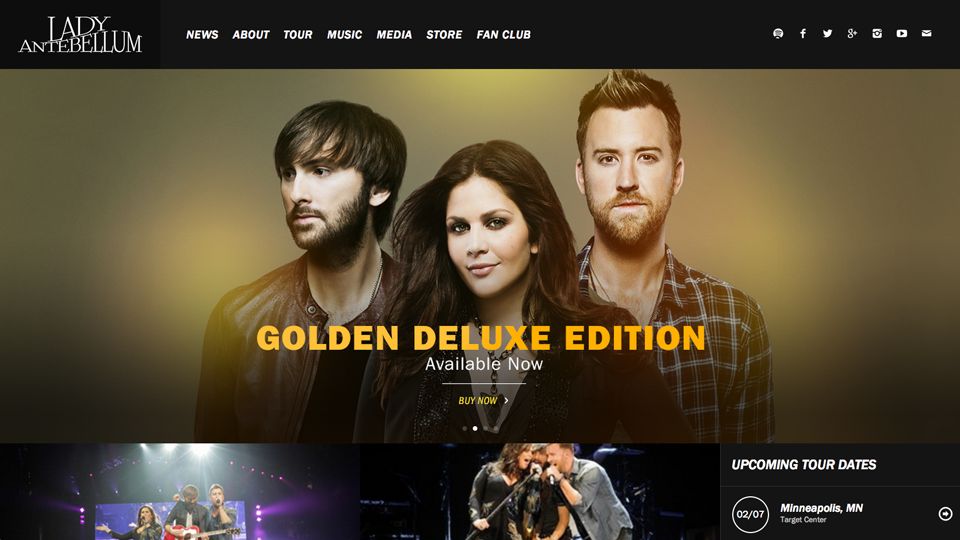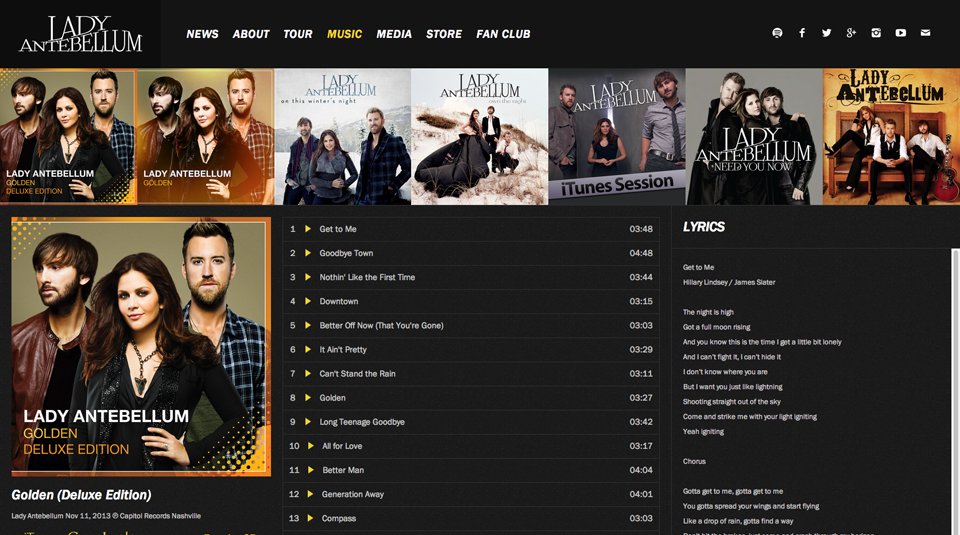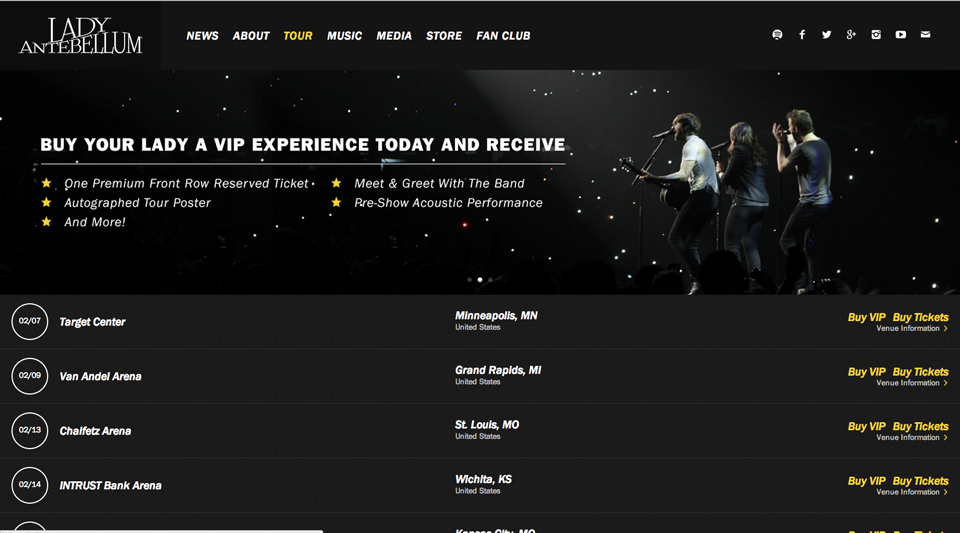 11.  Neon Trees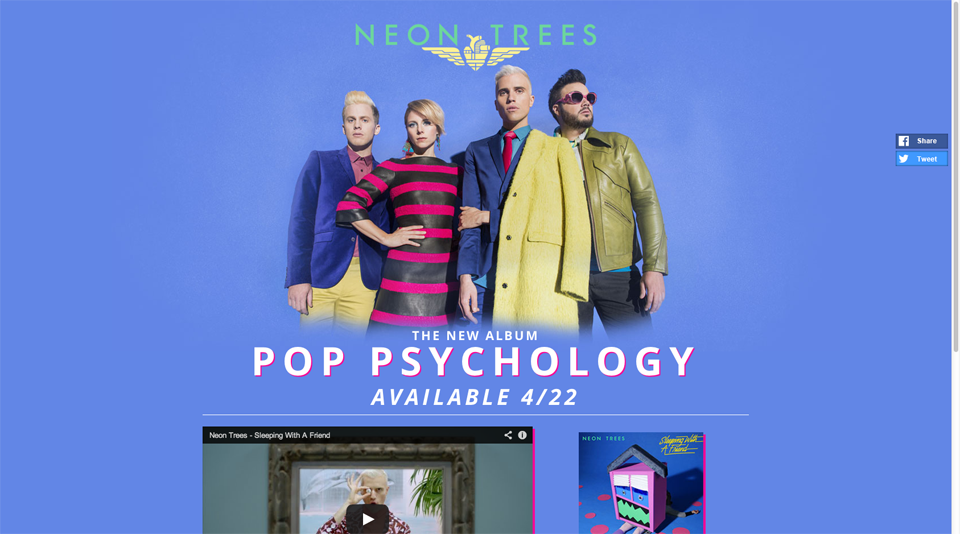 12.  The Lumineers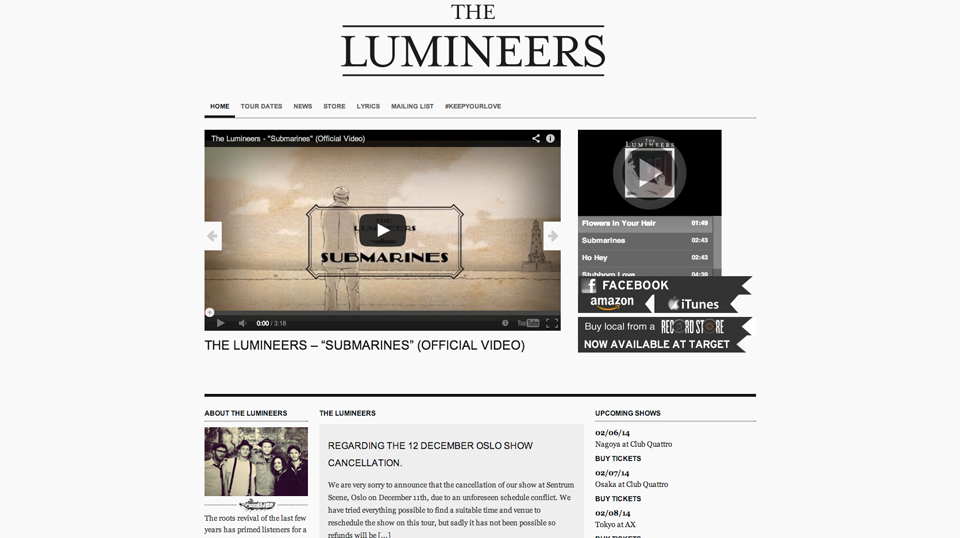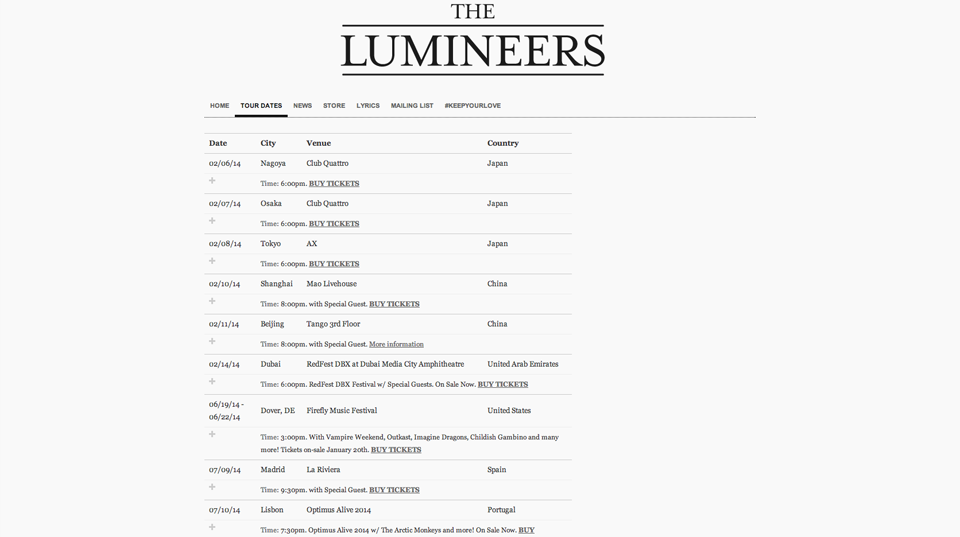 13.  Tim McGraw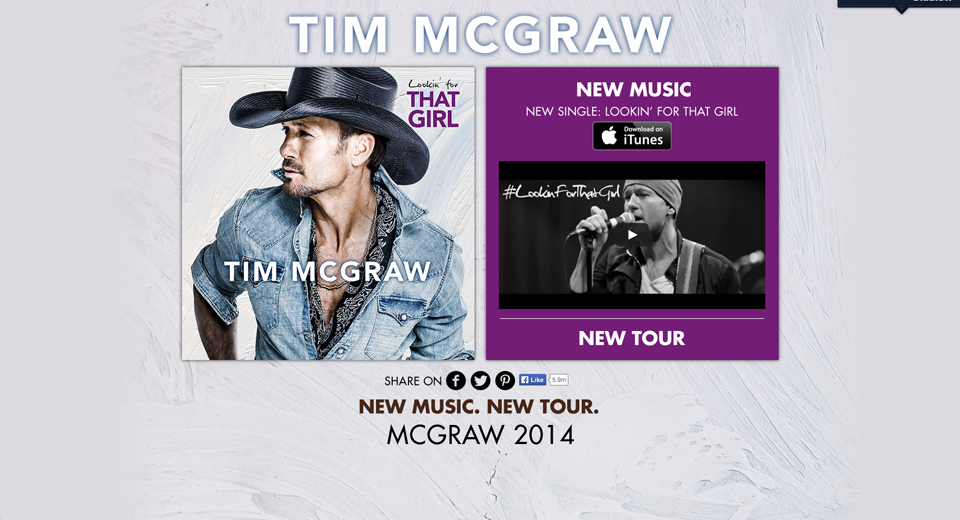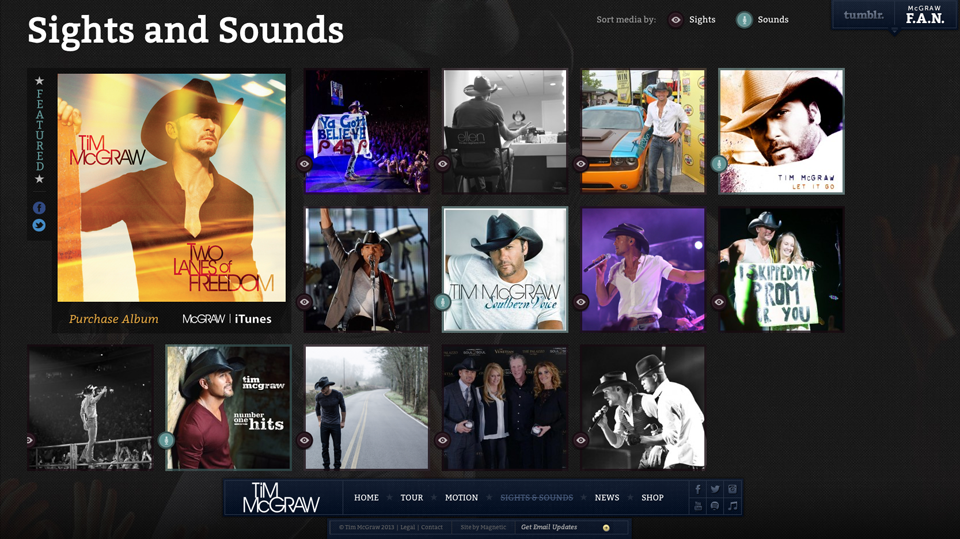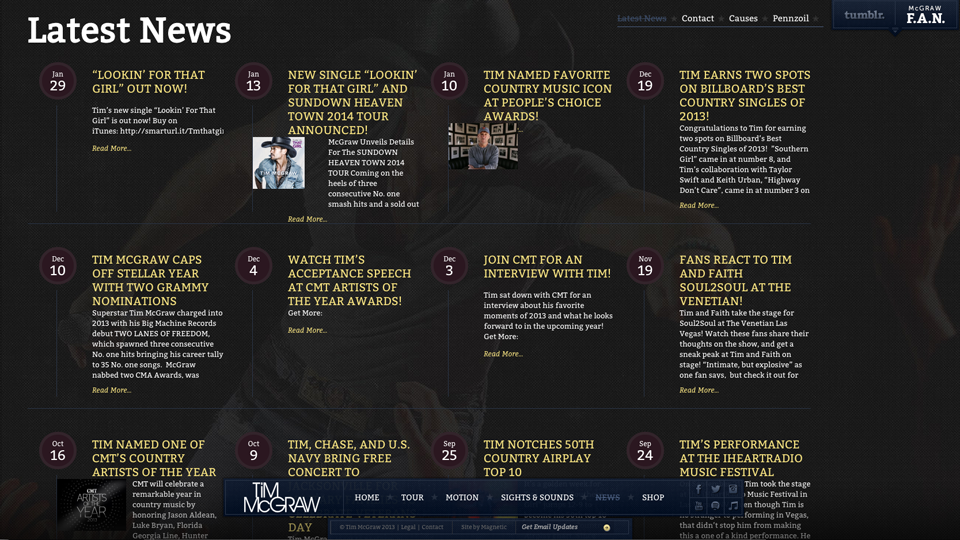 14.  Flo Rida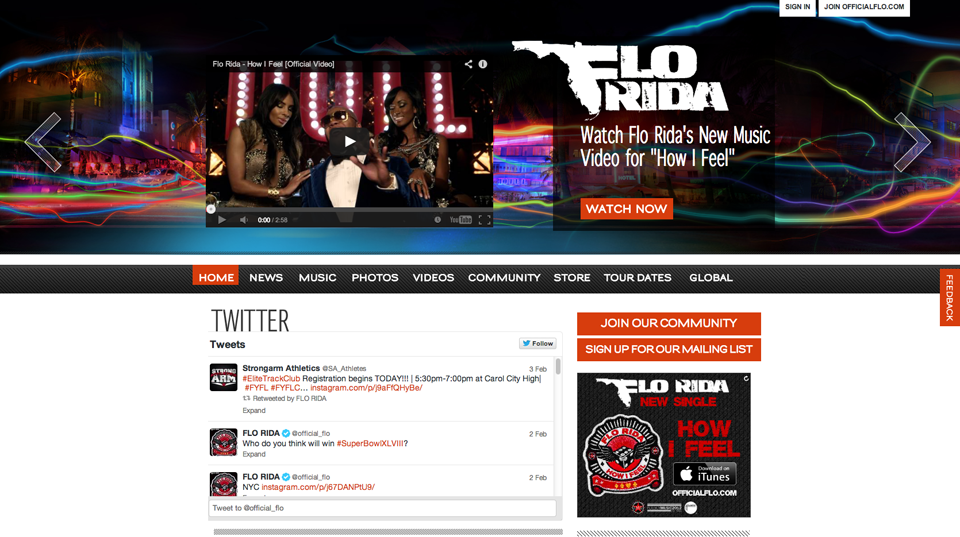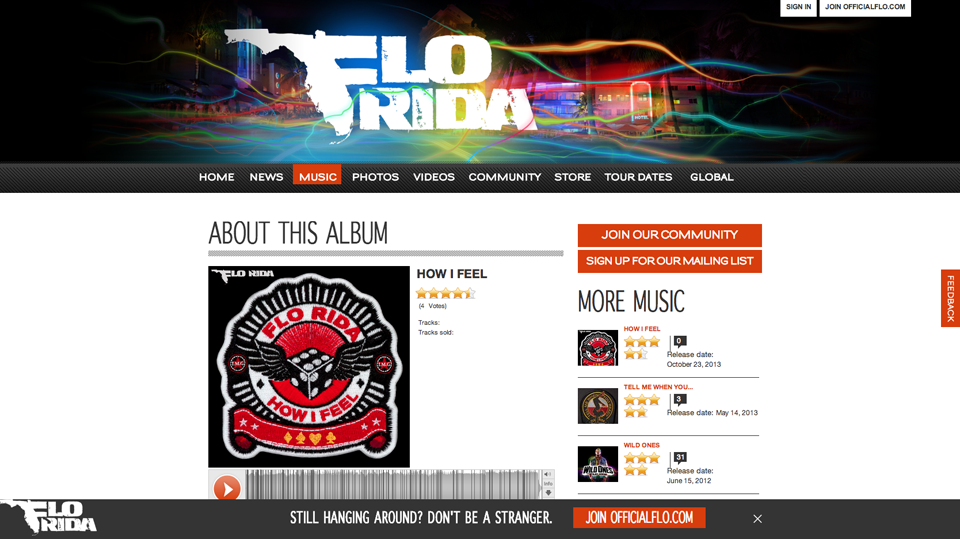 15.  Blondie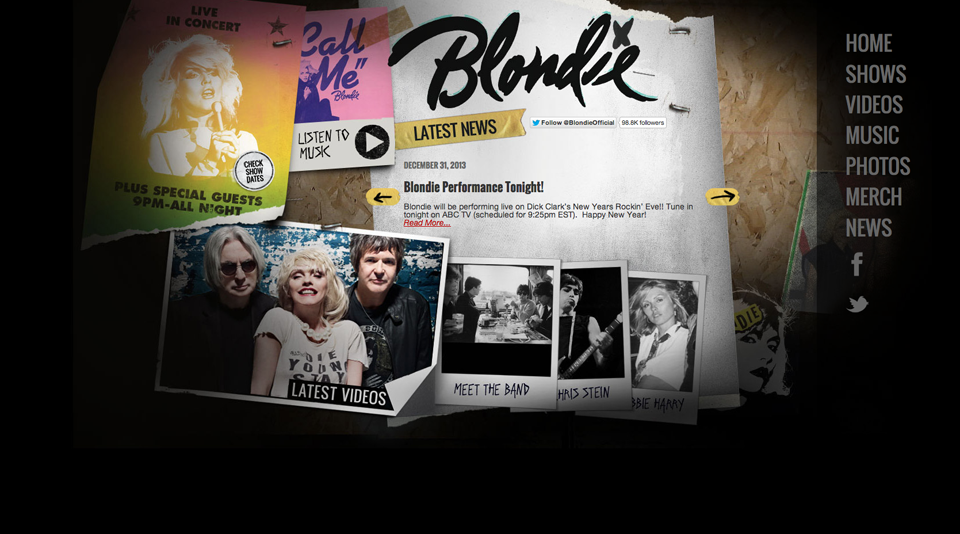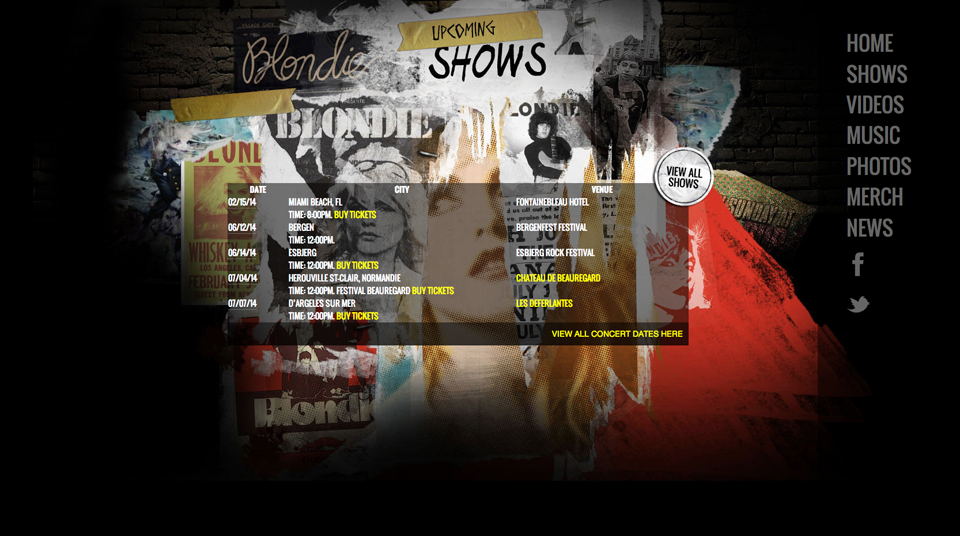 16.  Motley Crue
NEW THEMES FOR MUSICIANS, BANDS, & SINGERS! CHECK IT OUT!
50+ Best WordPress Themes for Musicians, Bands, & Singers
Continue Building Your Personal Brand with Our Best Tips. FREE.
Join our free newsletter for our best tips and strategies to become a superstar online. Whether if you're a blogger, coach, musician, or youtuber, you can take charge of your dreams. Use our insights and gems from years of consulting clients, corporations & celebrities.