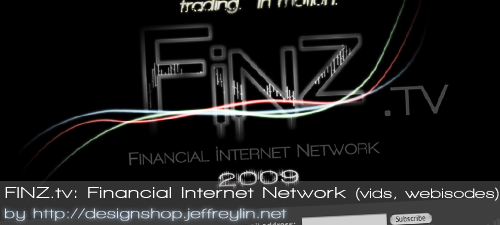 FINZ.tv: Financial Internet Network (for traders). Trading. In Motion. [DISCONTINUED]
A company I co-founded in 2009, but since been discontinued in 2010.  Stock trading webisodes. Trade ideas. Education. Entertainment. Watch and learn. Watch and trade.
Continue Building Your Personal Brand with Our Best Tips. FREE.
Join our free newsletter for our best tips and strategies to become a superstar online. Whether if you're a blogger, coach, musician, or youtuber, you can take charge of your dreams. Use our insights and gems from years of consulting clients, corporations & celebrities.