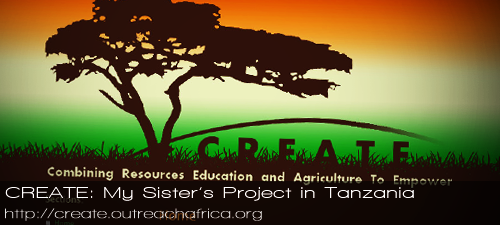 Create: Combining Resources Education and Agriculture to Empower
My sister Jessica and 5 other students from the University of Washington in St. Louis put together this program themselves. Spent 10 weeks in Tanzania, constructing irrigation, educating locals about farming techniques, and taught classes at primary and secondary schools. Amazing.
visit » CREATE
Continue Building Your Personal Brand with Our Best Tips. FREE.
Join our free newsletter for our best tips and strategies to become a superstar online. Whether if you're a blogger, coach, musician, or youtuber, you can take charge of your dreams. Use our insights and gems from years of consulting clients, corporations & celebrities.