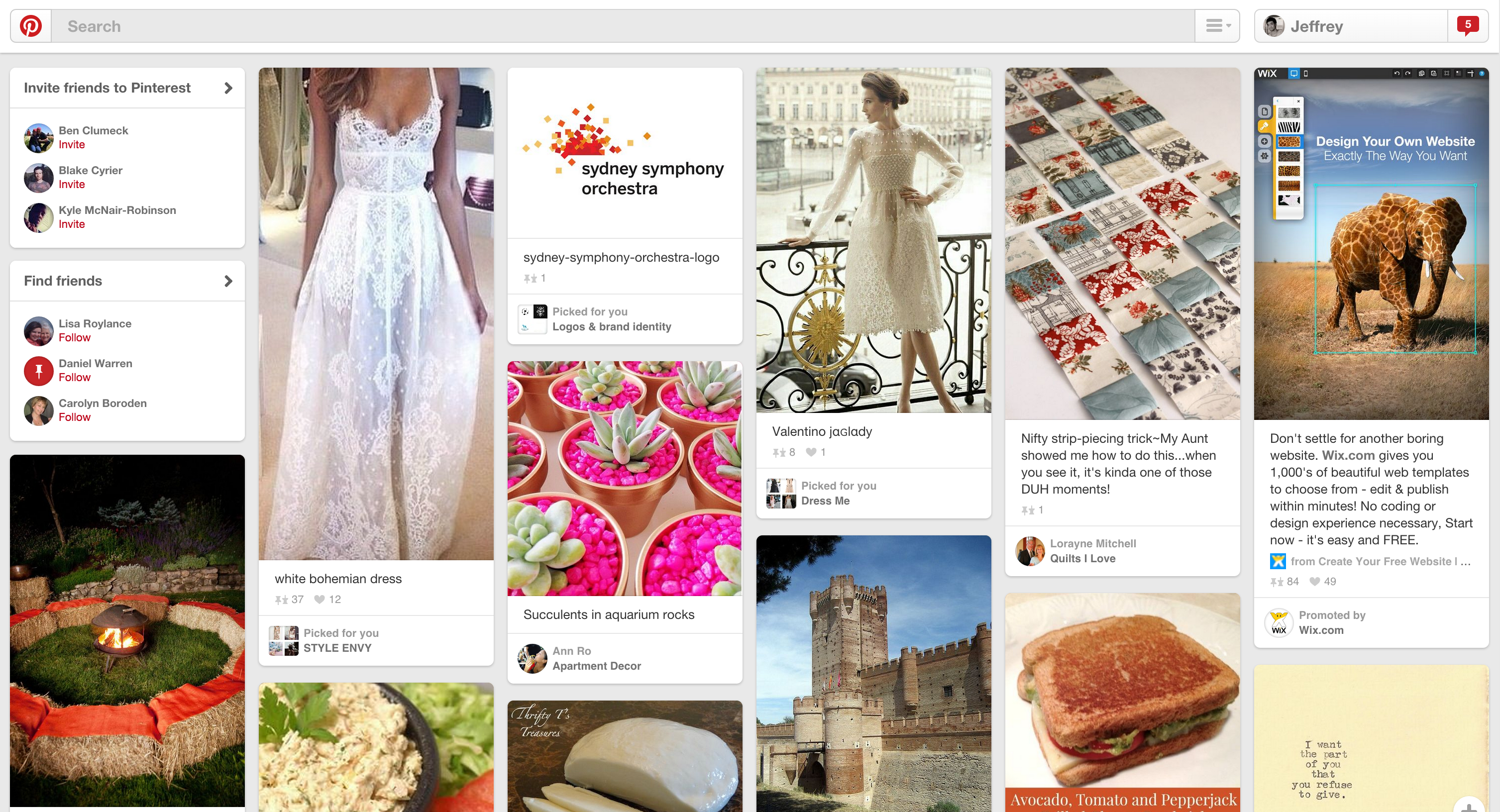 There is good news on the horizon for all of you store owners, designers, and bloggers marketing on Pinterest!  The much loved online sharing platform is now set to become a brand new kind of online store after entering into a partnership with Ecommerce software Shopify. The move is designed to make it easier for enterprises to sell their products on Pinterest via the use of 'buyable pins.'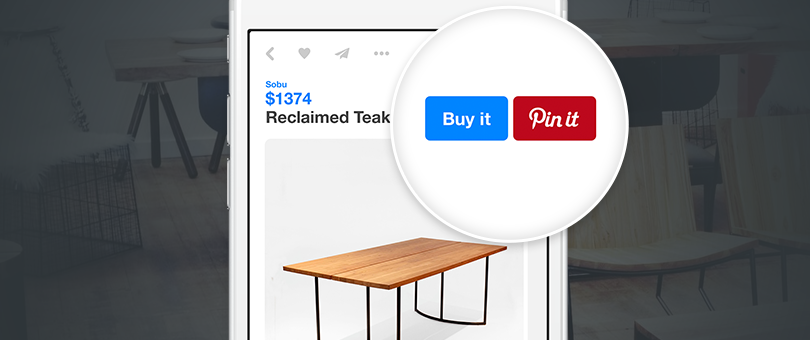 As anybody who has ever used Pinterest before will know, pins are the medium used by members to share ideas, pictures, videos, plans, blog posts, and many other personal offerings with fellow fans. The buyable pins, however, are a little different, because they will feature a BUY IT function which gives users the chance to buy and pay for whatever product it represents using a credit card or the Apple Pay system.
The Shopify and Pinterest teams are believed to have worked very closely to create a system which is simple to use and enables SMEs to sell on Pinterest with the minimum of fuss and effort. If you are an enterprise with an interest in learning how to make money on Pinterest, you could be one of the first handful of businesses to start taking advantage of the millions of consumers which use the platform every single day.
To start selling on Pinterest, the first step is to register for the brand new Pinterest sales system – you have to add it to your Shopify account. You will need an account to become a seller, so sign up for one now. Once you have the channel, buyable pins will be instantly activated for all of the products that you have listed on Pinterest. The best part is that there are no additional fees associated with displaying or selling products in this way.
Learning How to Sell Products on Pinterest
If you already have an online store account with Shopify, you can start selling on Pinterest within minutes – all you need to do is incorporate the Pinterest sales channel to your account. You will have to wait for authorization from Pinterest, but this should not take long.
Once authorization has been received, any and all of your products which have ever been 'pinned' will instantly become available for purchase via the medium of a buyable pin and the BUY IT function. Plus, all of your Pinterest orders, product listings, and active clients will instantly be synchronized with your Shopify account, so that it is easier than ever to keep an eye on your business.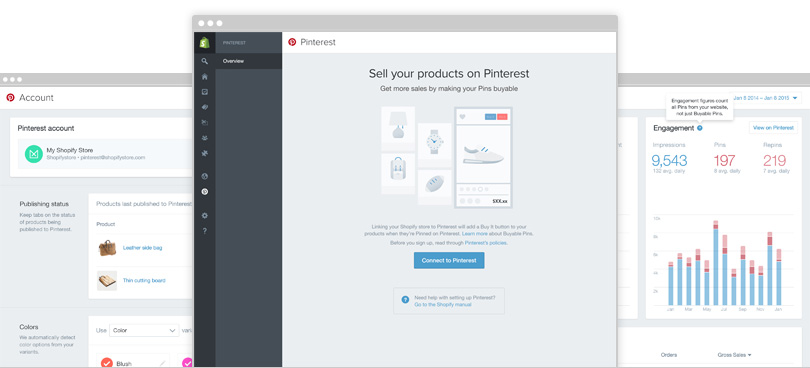 Benefits of Using Pinterest to Sell Products with Social Media
There are literally millions of users on Pinterest sharing, uncovering, admiring, and dreaming about the products which personally appeal to them. In fact, you only need to consult our carefully produced infographic to see just how powerful a sharing platform Pinterest has become over the last few years. It is the second biggest source of social media traffic towards ecommerce platforms, so there is no excuse for denying its potential.

With the largest average order value on the internet, Pinterest is the perfect source of revenue for a small business and the creation of buyable pins is only to going make this truer. If it is quicker and easier for users to make the decision to buy a product and pay for it too, more users are inevitably going to snap up the opportunity – especially now that buyable pins are mobile optimized too.
Continue Building Your Personal Brand with Our Best Tips. FREE.
Join our free newsletter for our best tips and strategies to become a superstar online. Whether if you're a blogger, coach, musician, or youtuber, you can take charge of your dreams. Use our insights and gems from years of consulting clients, corporations & celebrities.