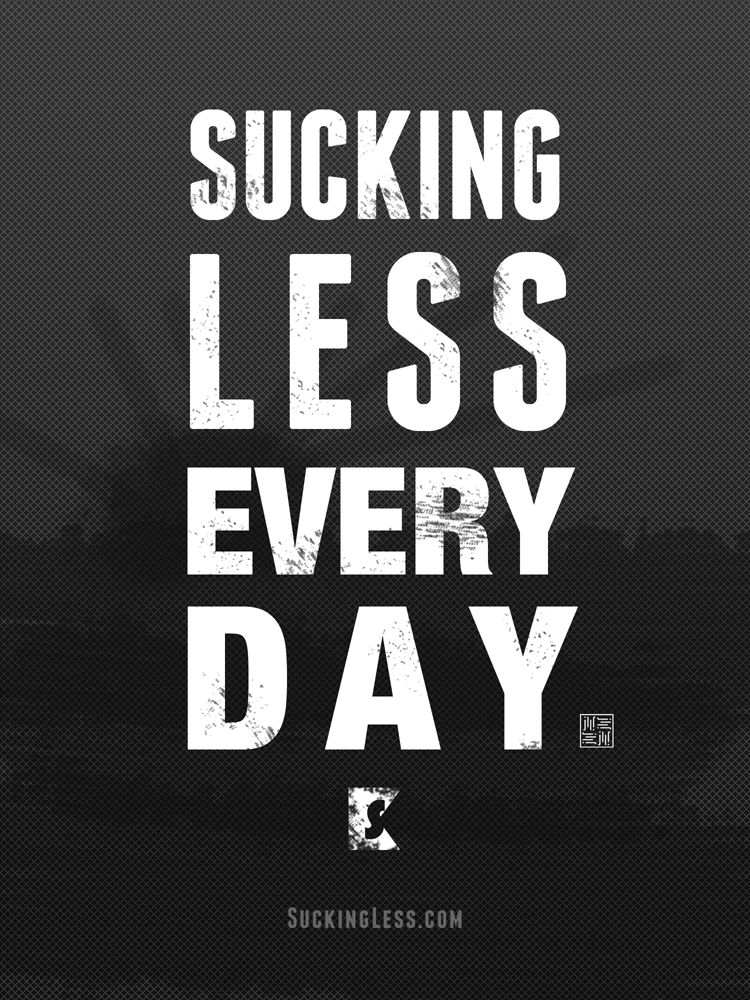 The definition of improvement? "Sucking Less Every Day."  It's not as easy as it sounds.  So, for the second T-shirt design in my line of Sucking Less motivational gear, this is a shout out to all of you who are sucking less every day.  It doesn't matter what or how much.  Wear this proudly.
Get this design on men, women, and children's shirts.  Comes in dozens of colors and literally hundreds of styles.
Thanks for all the support on my designs.  Please share the meme above or any of the sample pictures below on your social networks…pay it forward and help your friends to suck less.
Continue Building Your Personal Brand with Our Best Tips. FREE.
Join our free newsletter for our best tips and strategies to become a superstar online. Whether if you're a blogger, coach, musician, or youtuber, you can take charge of your dreams. Use our insights and gems from years of consulting clients, corporations & celebrities.