Personalize your WordPress blog with designs that's uniquely you.  Switch it up as often as you want.  Or, give your magazine, portfolio, or business website professional presentation.  We've all been to websites and had no idea what to do there.  Don't let that be you.  Your website should be presentable and easy to use.  After all, even when you're sleeping, people all over the world see your site, 24/7/365.
How important is your WordPress blog and website theme?  The very first thing Cyrus Shepard said about blogs and websites "done right" was
overall design of your site is the first thing visitors see and it significantly influences bounce rate, pageviews and conversions. People who get scared by the idea of professional design often pay the price with a fast, cheap and mass-produced layout.
For those of you wondering about Google Rankings, site design and usability is now super important!
Where to get free and premium wordpress templates.
WordPress.org Free WordPress Themes
WordPress's Official directory of free themes submitted by anyone in the design community.  Quality varies from professional feature-packed themes to terribly useless broken themes.
ThemeForest
Premium WordPress Themes ($5 – $40).  My go-to place for professionally designed and coded WordPress themes.  The LARGEST selection of the most impressive WordPress themes around.  Most themes are exclusive to ThemeForest with features and design elements that would cost thousands if you hired a freelance designer.
WooThemes
Free and Premium WordPress Themes.  Subscription gives you access to all the themes.
Graph Paper Press
Free and Premium WordPress Themes.  Specializing in minimalist WordPress Templates for photographers, videographers, designers, models, artists, media bloggers, vloggers, and businesses.
Templatic
Free and Premium WordPress Themes for business and pro bloggers.
ElegantThemes Premium WordPress Themes
Large Collection of quality themes with tons of features. Many of the themes are perfect for businesses.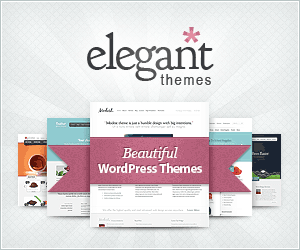 Hire Freelance WordPress Website Designers
Sometimes you just need a completely customized WordPress template, including specialized features, custom plugins, widgets, social networking capabilities, you name it.  WordPress templates doesn't just change the look and feel of your WordPress site, so just a graphic designer isn't enough. WordPress templates requires computer programming for features that allow visitors to do things on the website as well as things administrators and authors like yourself can do in the Dashboard.
 Creattica
oDesk
 Elance
 Freelance Switch
Continue Building Your Personal Brand with Our Best Tips. FREE.
Join our free newsletter for our best tips and strategies to become a superstar online. Whether if you're a blogger, coach, musician, or youtuber, you can take charge of your dreams. Use our insights and gems from years of consulting clients, corporations & celebrities.