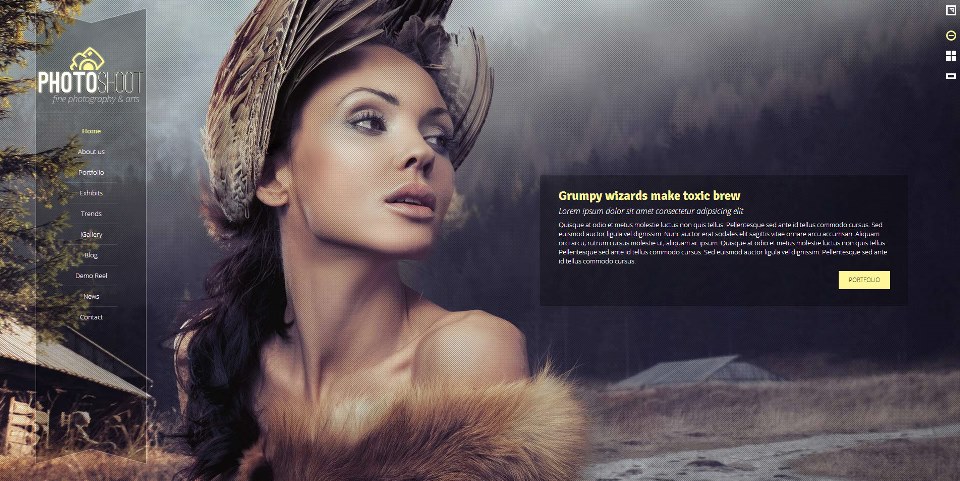 You know celebrities like Justin Timberlake, Katy Perry, and Channing Tatum use self-hosted WordPress for their websites. You know WordPress is easy to use, but what's the best design for an actor or actress like yourself to really blow the minds of casting directors and build a strong fanbase? Sure, Facebook, Twitter, and Youtube are great to promote yourself but these social networks often change things and you don't have full control. You need your own website to fall back on. With a great theme design, WordPress is the best and cheapest option.
We've put together a mega list of the 50 top WordPress themes we use for our actor and actress clients. These were the features we looked for:
 Large images front and center, for your headshots or promos
 Large or Full-Screen Video to highlight your Demo Reels
Advanced Portfolio Galleries to Showcase Your Works

Ranks high on Google (great SEO in tech terms)
Thousands of Fonts
Unlimited Colors and Styles
 Mobile-Ready Design for ANY Device (Responsive Design).
 Youtube, Instagram, SoundCloud, and Twitter easy embed
Thousands of Plugins to Add Social, Forums, Stores, Galleries
Getting started is super easy.

Get a HostGator account.  The support staff will install WordPress for you for free.
Download as many of the themes below as you want. Upload and install.
Grab any of the thousands of free WordPress plugins.
Customize your portfolio, blog, etc and you're looking like a star.
1. Elision – Retina Multi-Purpose WordPress Theme
Elision is a wonderful theme with its page builder and qode slider. Elision is retina-ready and the theme offers you a wide range of shortcodes, video background, animated transitions and custom mega menu. Apart from these, Elision has multi-language support, full google font collection and it is fully responsive.
Details
Demo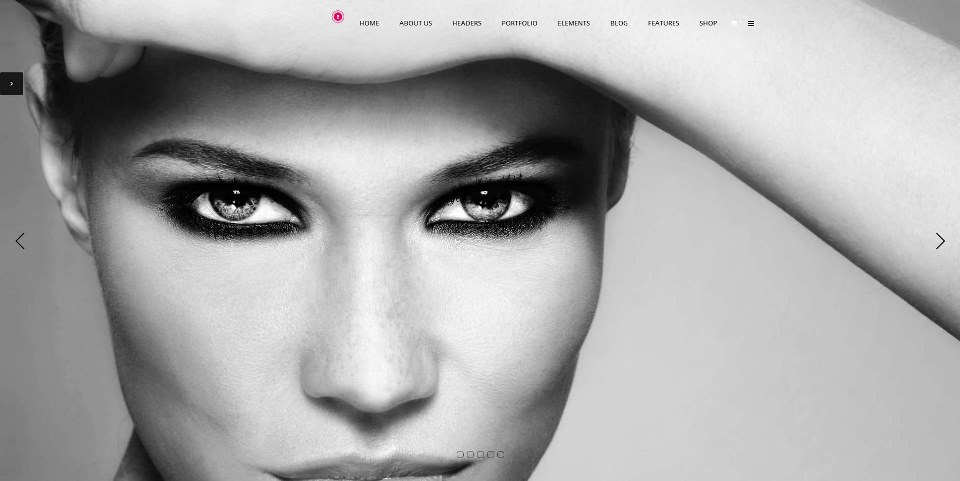 2. Alpha – Horizontal WordPress HTML 5 Portfolio Theme with Instagram Feed
Alpha offers unique way to show your content because it is designed as fully-horizontal scrollable columns. It comes up with real-time social lives with portfolio and blog so that you can publish more about yourself. It is highly customizable with unlimited color customizations and columns.
Details
Demo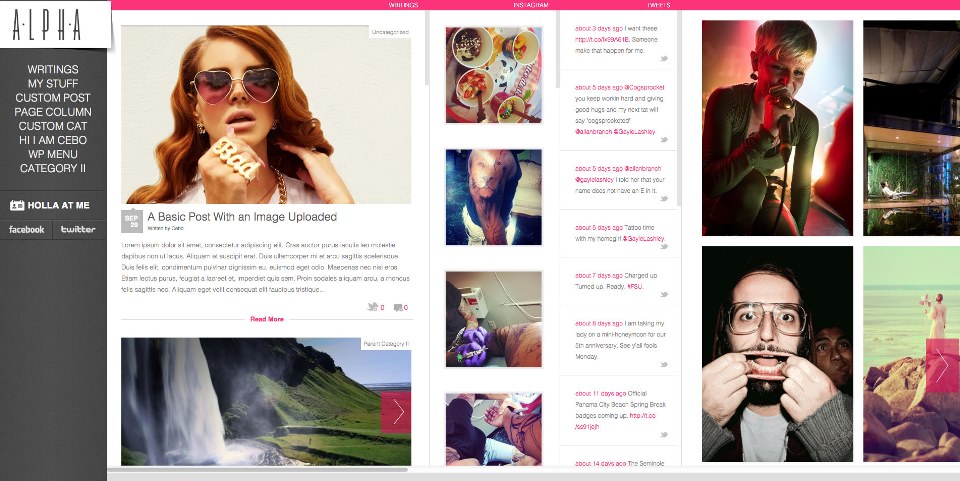 3. Chocolate WP – Responsive Photography Theme
Chocolate WP is a responsive and elegant WordPress theme. It offers clean and minimalistic solutions for photographers to publish their portfolio. The theme comes up with different page layouts, different slider options, gallery options and 9 useful custom widgets.
Details
Demo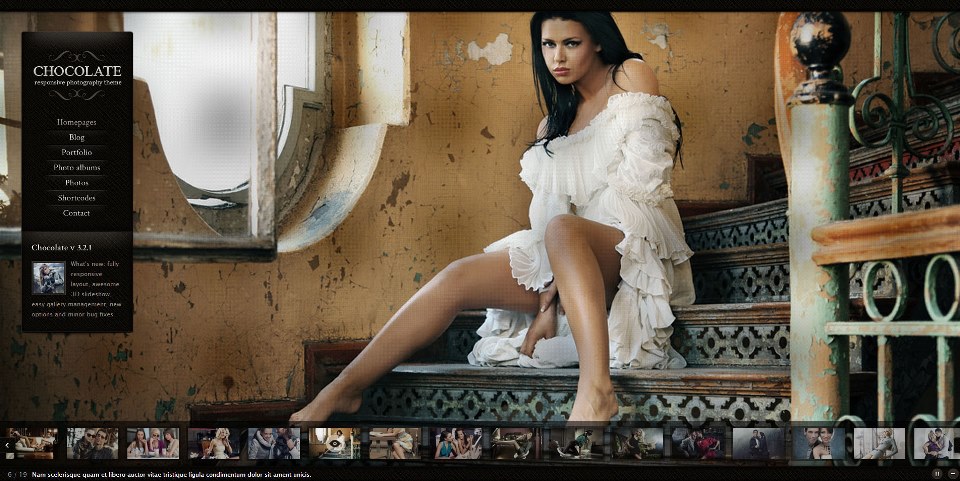 4. Boxter – Creative Responsive WordPress Theme
This photo and agency theme is fully responsive and it offers full or fixed width portfolio grid and slider and many options and layouts. Boxter has very fashionable captions, contact form with honeypot spam prevention and tons of professional styling options.
Details
Demo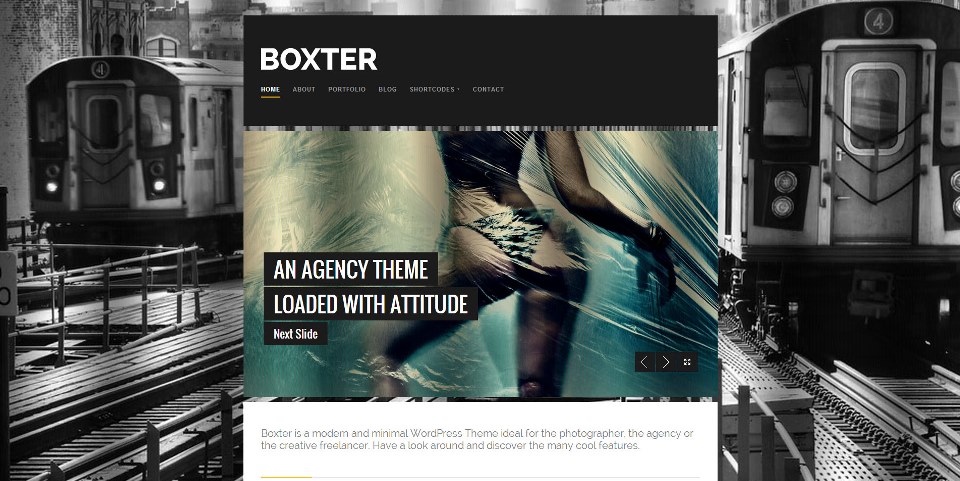 5. Vixen – Responsive WordPress Theme
Vixen is a completely responsive wordpress theme. It offers a great and stylish way to publish your content. It is easily and fully customizable and it includes color selections, video backgrounds, shortcodes, google fonts, custom menus, widgets and multiple page layouts.
Details
Demo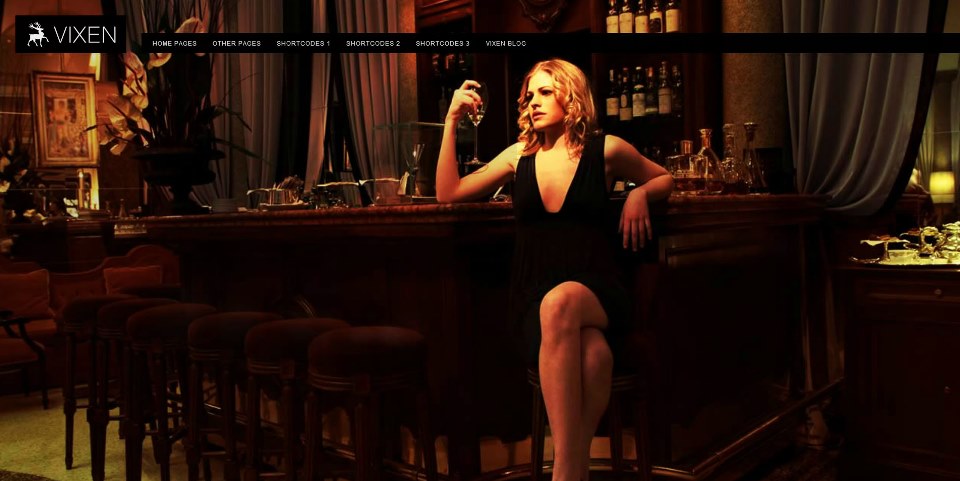 6. Panorama Fullscreen Photography WordPress Theme
Panaroma is a fully responsive theme. It has a full screen layout and it offers perfect solutions to fulfill your requirements. Moreover, its highly functional options and widgets make it easy to customize. The theme comes up with sliding content, instant galleries and custom widgets.
Details
Demo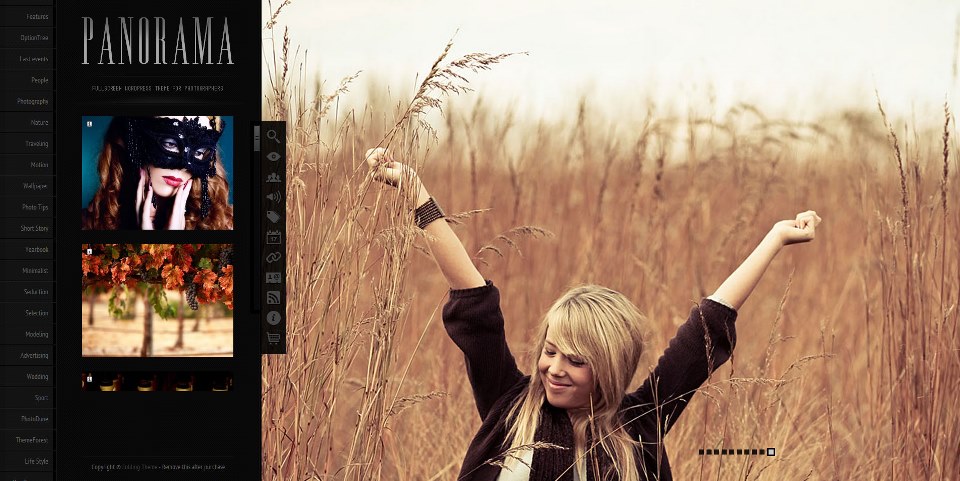 7. BIG Gallery WP – Fullscreen Photography/Portfolio
Big Gallery is a fullscreen photography portfolio which allows you to present your photos as big as possible. Big Gallery offers fullscreen slideshows and videos, it is fully responsive, provides a selection of dark and light skin for your website, helps the users with shortcodes and widgets and many more!
Details
Demo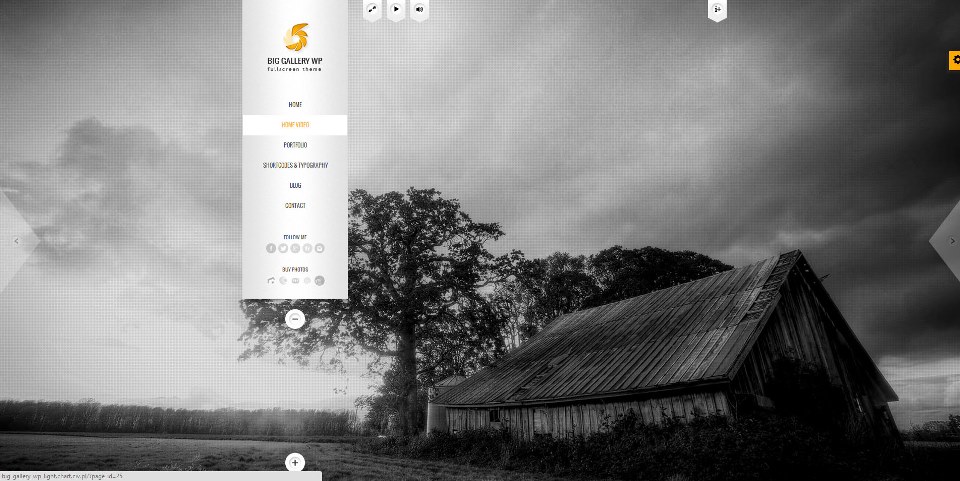 8. RIB – Responsive Photography WordPress Theme
RIB is a minimal photography theme with a fully responsive design and full-width slideshow which is suitable for creatives and agencies. RIB is built upon the 1170px twitter bootstrap framework. The design is modern, and offers a selection of skins and color layouts as well as google web fonts.
Details
Demo
9. Photoreel – Elegant & Responsive Photography Theme
Photoreel is very good for photographers, creative, business and portfolio websites. The design of the theme is minimalistic, clean and elegant. Photoreel is also fully responsive, includes fullscreen slider, modular homepage, retina ready layout, unlimited color schemes, many shortcodes, custom widgets and many others.
Details
Demo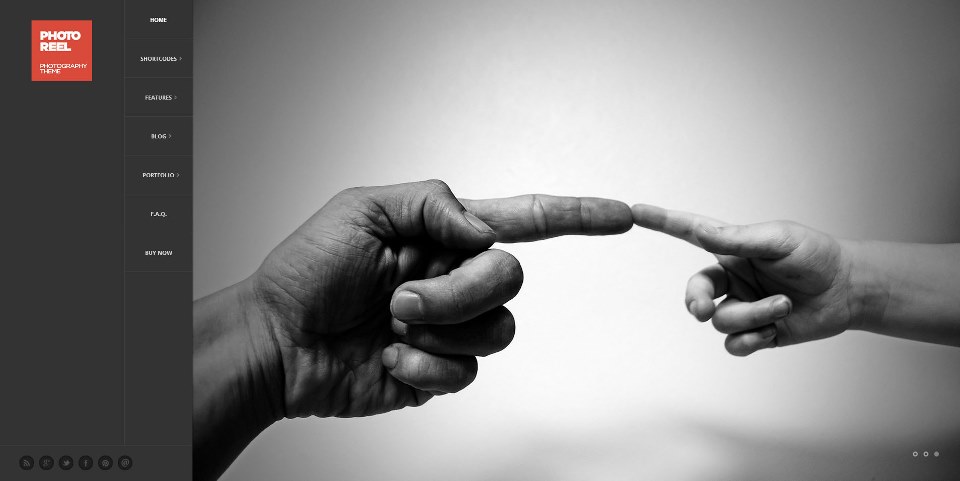 10. Fuse – Responsive Portfolio & Blog WordPress Theme
Fuse is a responsive and retina ready WordPress theme which provides great looks on your mobile devices. Fuse has full width sections, which can scale to the phone in your pocket perfectly. Fuse offers smooth scrolling, floating menu, grid-based gallery, custom widgets, professional support, google web fonts and full-width slider.
Details
Demo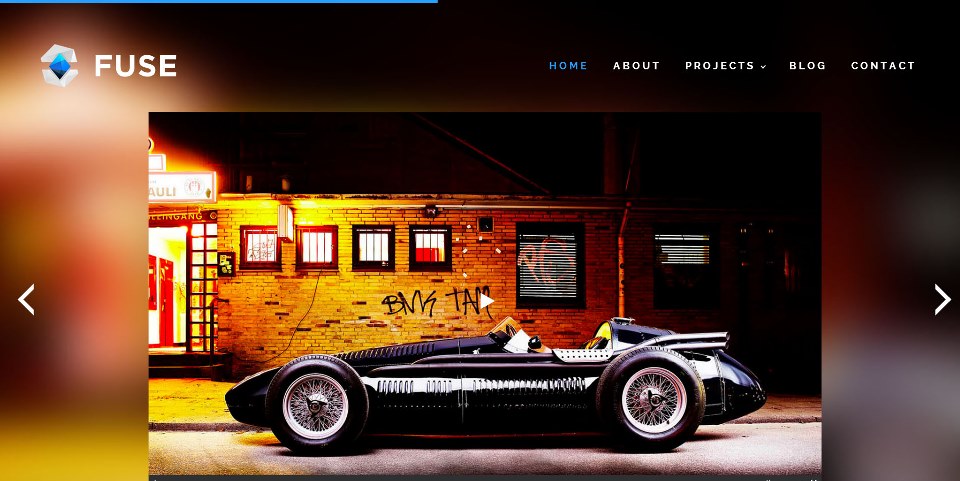 11. Division – Fullscreen Portfolio Photography Theme
Division is great theme for your portfolio and photography websites. Division offers unlimited colors and backgrounds, drag & drop builder, 600+ google fonts and Ajax portfolio galleries. Division is also SEO optimized, responsive and retina ready, translation ready with premimum plugins with a value of 35$.
Details
Demo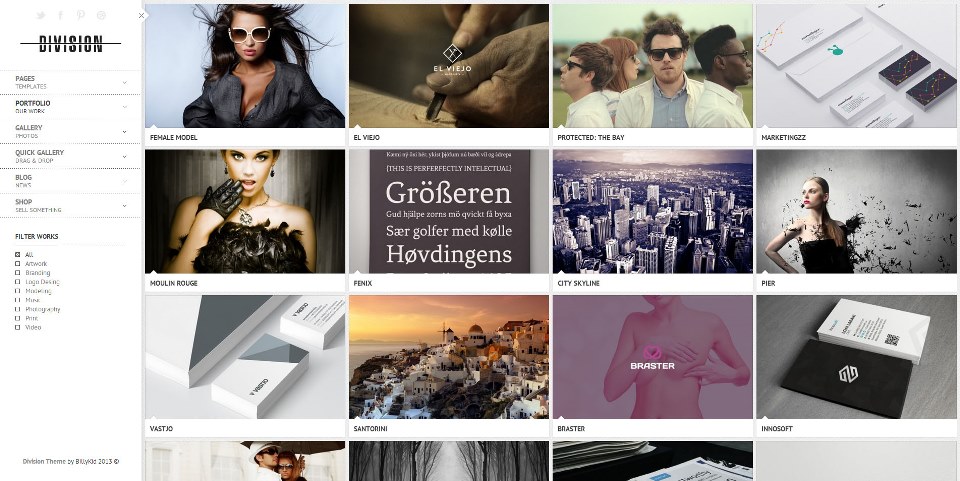 12. Nicanian II – Responsive WordPress Theme
Nicanian II is a responsive theme which supports Bootstrap and is able to adapt to any size of screen. Nicanian II has Ajax infinite scroll, Full WP compatibility, Inbuilt CSS and Javascript compression, easy installation and fullscreen image, slide and video.
Details
Demo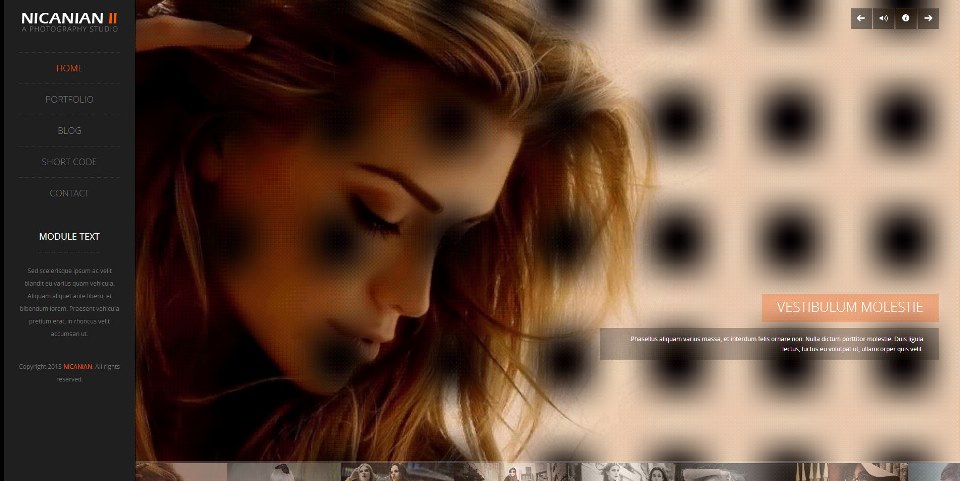 13. Ergo – Simple, Ergonomic and Clean WordPress Theme
Ergo is a simple, ergonomic, clean and solid WordPress theme which is great for your business. Ergo is fluid, responsive and retina ready. Ergo offers 4 portfolio formats, full localization support, social media icons, custom widgets and compatibility with child theme.
Details
Demo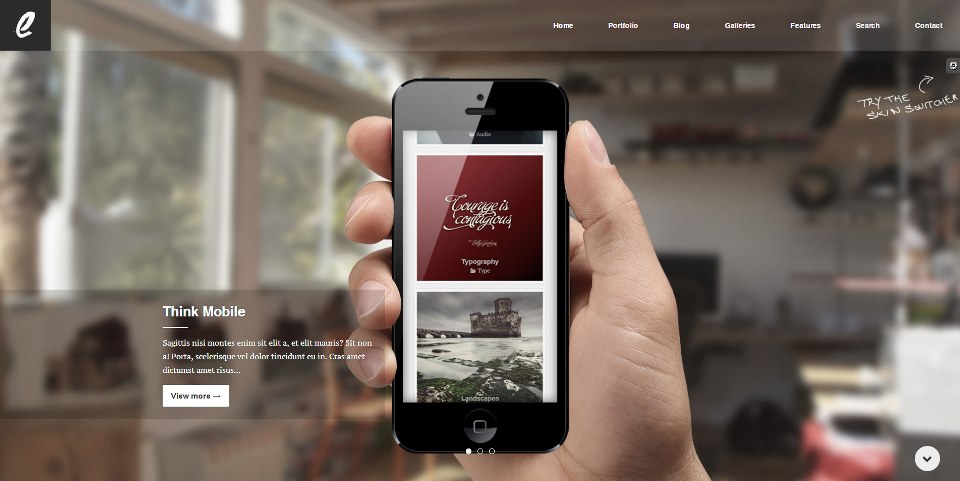 14. Acid – Unique Horizontal Blog and Portfolio Theme
Acid is a responsive and unique theme with its horizontal layout which works perfectly on any device. Acid offers unlimited color options, unlimited scroll, unique portfolio layout, mini parallax, video tutorials and great support for the users, multi-language option, many font icons and multiple shortcodes.
Details
Demo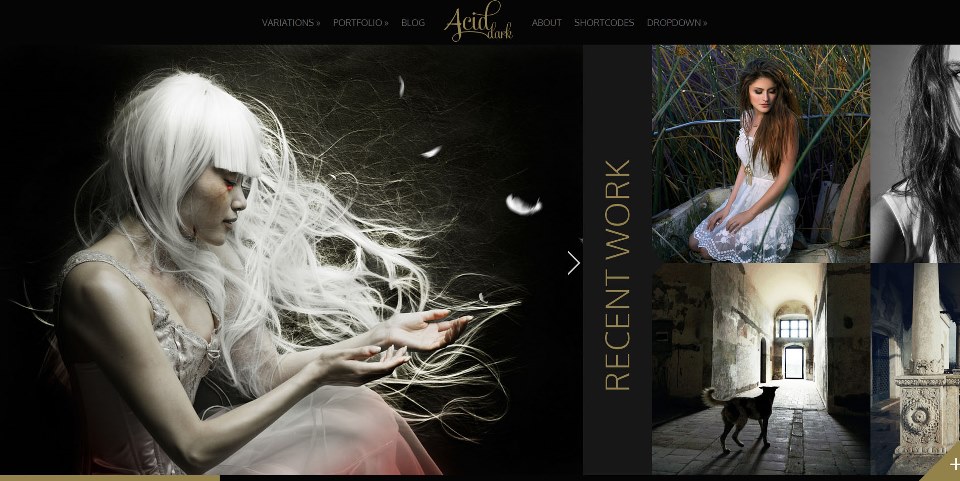 15. ColdFusion Responsive Fullscreen Video Image Audio
ColdFusion is an amazing video and photography theme. ColdFusion is 100% responsive and it is enhanced with HTML5 annd CSS 3. Users of ColdFusion can benefit from multi touch support, portfolio filter, contact form validation, google map and fonts, advanced BG audio player, YouTube, Vimeo, FLV, MP4, and MOV support.
Details
Demo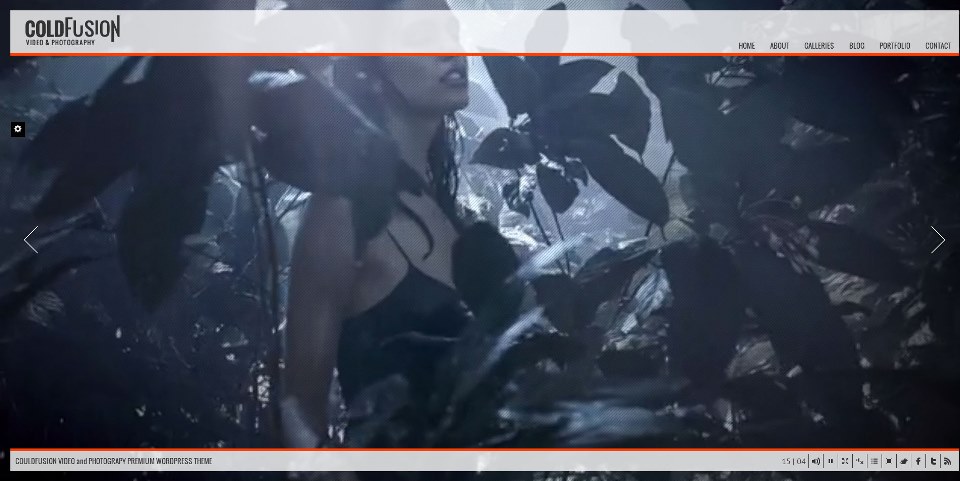 16. Bellum WordPress Theme
Bellum is a clean and modern WP theme which can be used for multiple purposes like business website, portfolio and so on. Bellum comes with two different skins and you can create more. Bellum has adjustable portfolio page, video slider, contact form builder, responsive design, shortcodes and custom widgets.
Details
Demo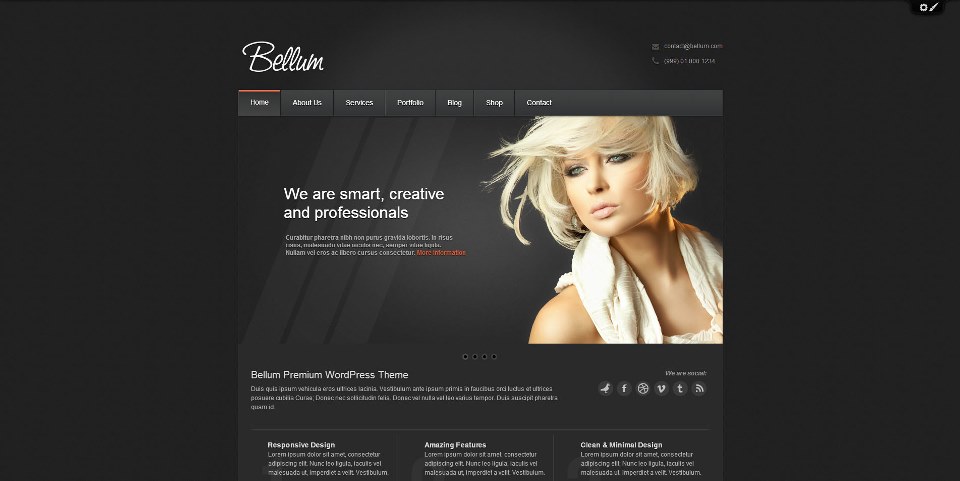 17. Depth — Full-Screen AJAX Portfolio WordPress Theme
Depth is an amazing portfolio theme powered with Ajax. Depth offers fullscreen slideshow and fullscreen video, advanced photo gallery, selection of unlimited fonts, advanced portfolio with many options, adaptive layout, many shortcodes and layout builder, premium class support for free for the user and SEO friendly development.
Details
Demo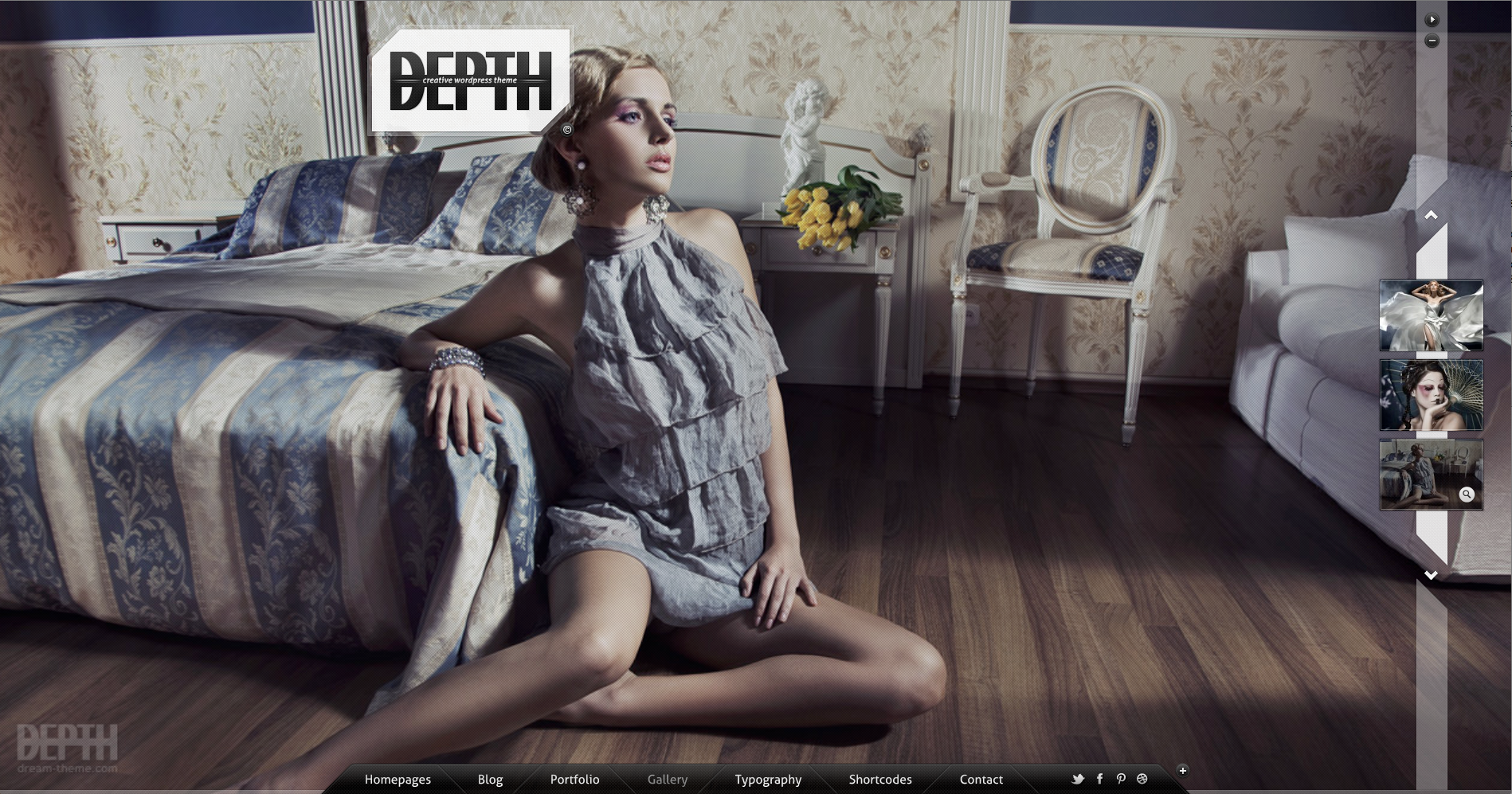 18. Studiofolio: A Versatile Portfolio and Blog Theme
Studiofolio is a wonderful theme which is fully compatible with the most recent WordPress update. With Studiofolio, you will gain access to infinite portfolio and galleries, different options concerning the size of the blocks, fluid or fixed width layout, fullscreen lightbox and slideshow, full video, SoundCloud and Instagram entegration.
Details
Demo
19. Iris Bold Photography Portfolio Theme
Iris is a professional WordPress theme designed especially for photographers and portfolio websites. Iris is 100% responsive, with the selection of 8 gallery templates, private gallery option, social media support, music support, video and audio support, skin manager, custom widgets and shortcode generator plugin.
Details
Demo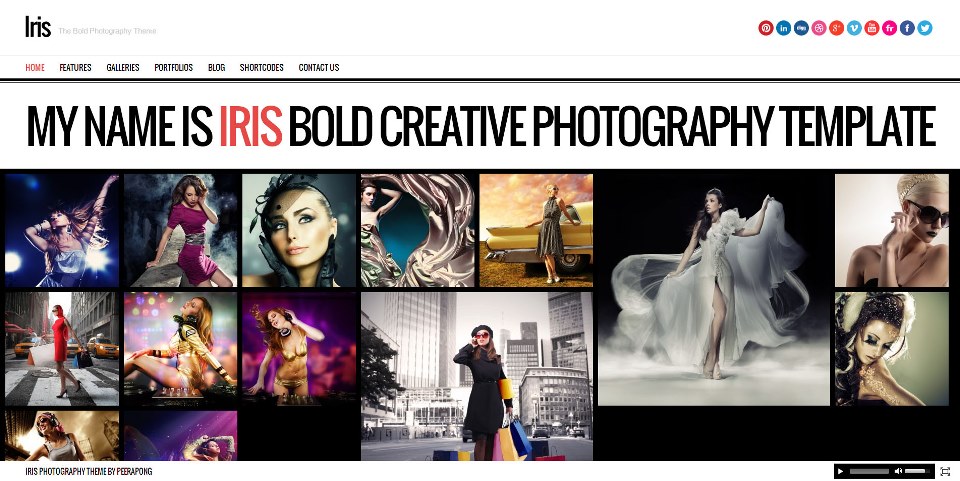 20. Photoshoot – WordPress Creative Portfolio
PhotoShoot is a unique one page WordPress theme which is the perfect solution for creative and corporate portfolio websites. PhotoShoot does not have any third party galleries or widgets, it is completely designed for this template. PhotoShoot has fullscreen support, custom lightbox, support for SEO links and back&next browser buttons.
Details
Demo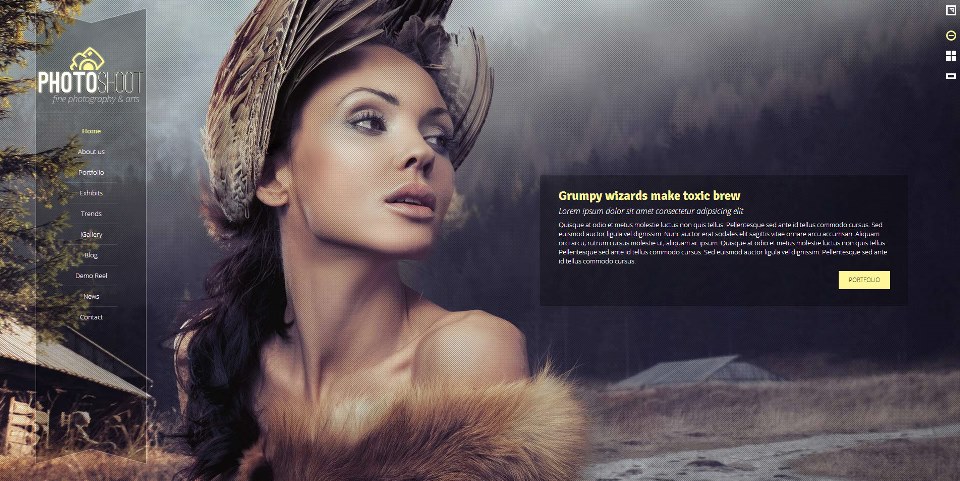 21. Play – Responsive Portfolio for WordPress
Play offers an artistic way to share your work with your followers. It is a fully responsive WordPress theme. It offers 2 different headers style which enables you to customize it for your needs. The theme also supports video formats, custom sliders and CSS3 transitions.
Details
Demo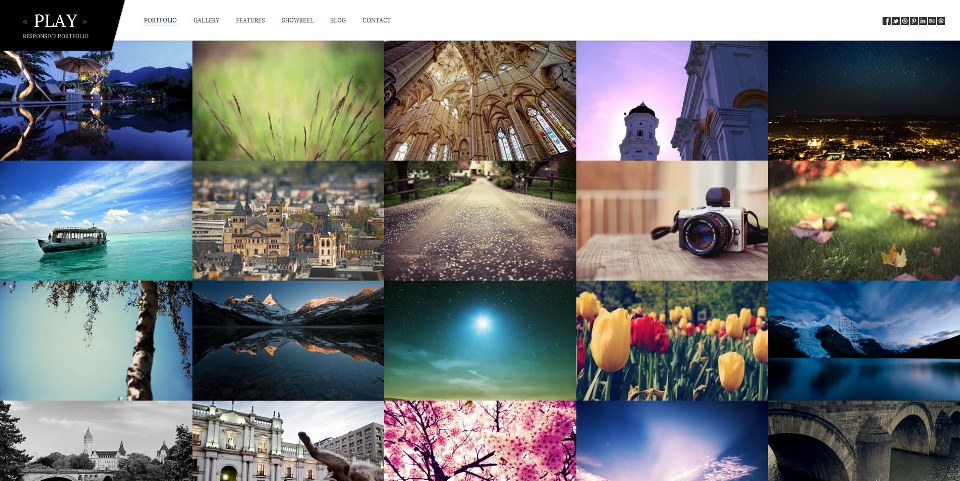 22. Artemis Photography Gallery Portfolio Theme
Artemis is a completely responsive WordPress theme for individuals and corporations. It works perfectly with different browsers as well as tablets and phones. The theme includes 7 gallery and 3 portfolio templates. Its password protected gallery option offers great protection for your private content.
Details
Demo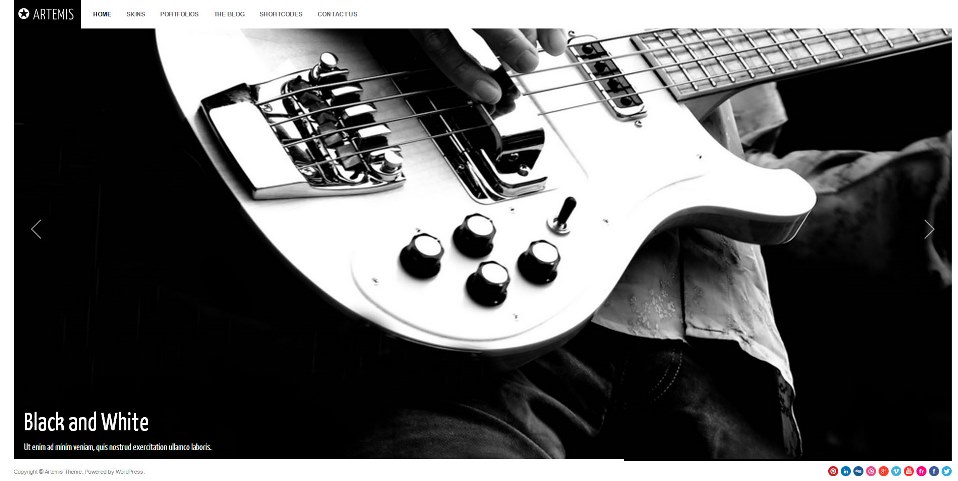 23. Feather – Responsive Portfolio WordPress Theme
Feather enables you to show your portfolio in an innovative way. It is responsive and fully compatible with all tablets and phones. Theme includes dark, light and grey skin selections. Moreover it includes a lot of options which enables you to modify it quickly.
Details
Demo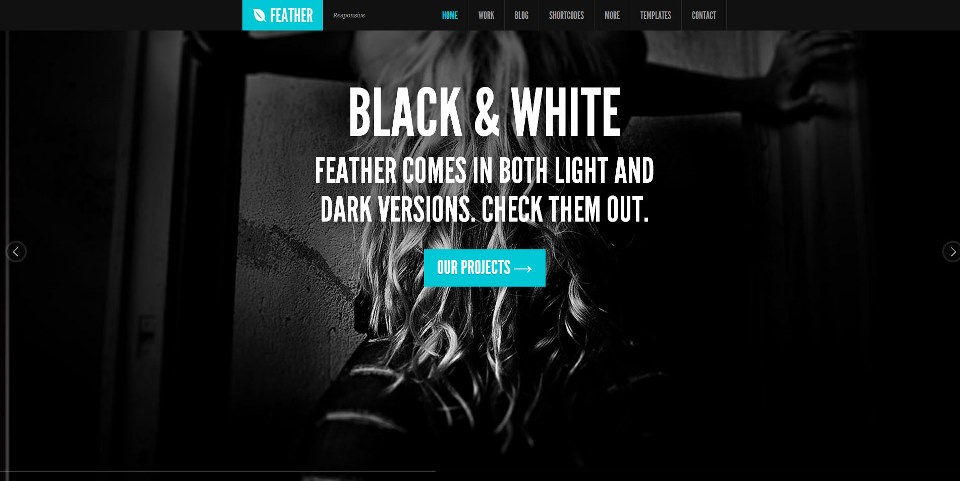 24. Expression Photography Responsive WordPress Theme
Expression offers a powerful way to publish your portfolio. It is a fully responsive WordPress theme for photographers, designers and artists. It is supported with advanced Pexeto Panel which makes it easily customizable with a lot of options. Theme also supports AJAX gallry and JQuery animation effects.
Details
Demo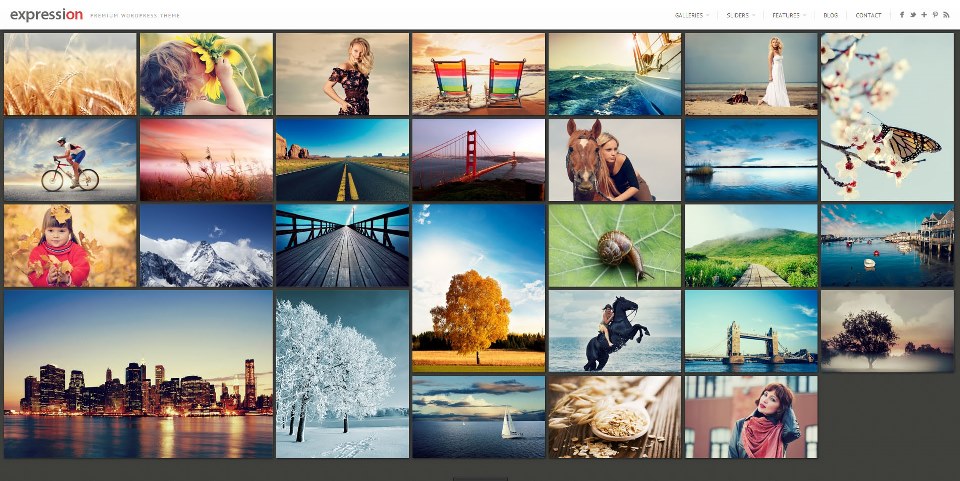 25. Darx – Responsive Dark Portfolio WordPress Theme
Darx offers minimal and elegant design for photographers and designers who use WordPress. It helps you to present your portfolio in a creative way. It is easy easily customizable for your needs. It comes up with 4 custom widgets, google web fonts, different page templates and more than 70 shortcodes.
Details
Demo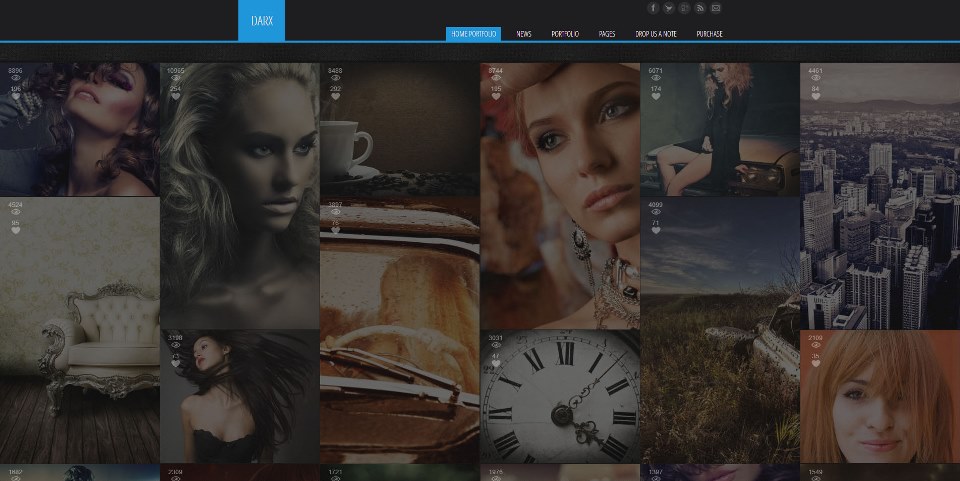 26. Incidental – High Class Photography WP Theme
Incidental is a great portfolio theme for WordPress. It offers flexible design with drag drop tool in order to easily manage your portfolio. You can select between column style and full screen gallery. This theme includes 9 built-in background overlays, 'The Page Builder' tool and highly functional widgets.
Details
Demo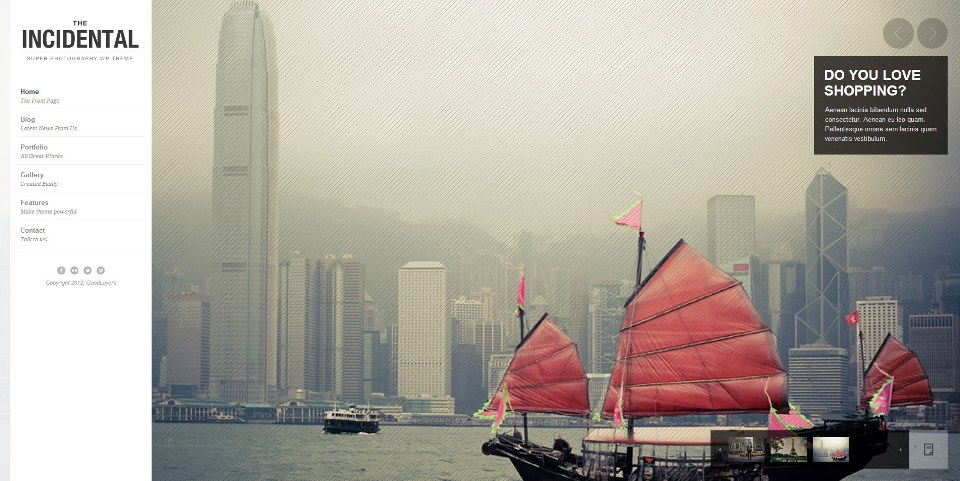 27. Nostalgia – Portfolio WordPress Theme
Nostalgia is a great way to share your portfolio. It offers minimal design for personal photographers, designers or corporations. Theme includes typical descriptive pages, build-in lightbox, built-in plugins, custom widgets and useful functions. Its full screen background works perfect with any resolution.
Details
Demo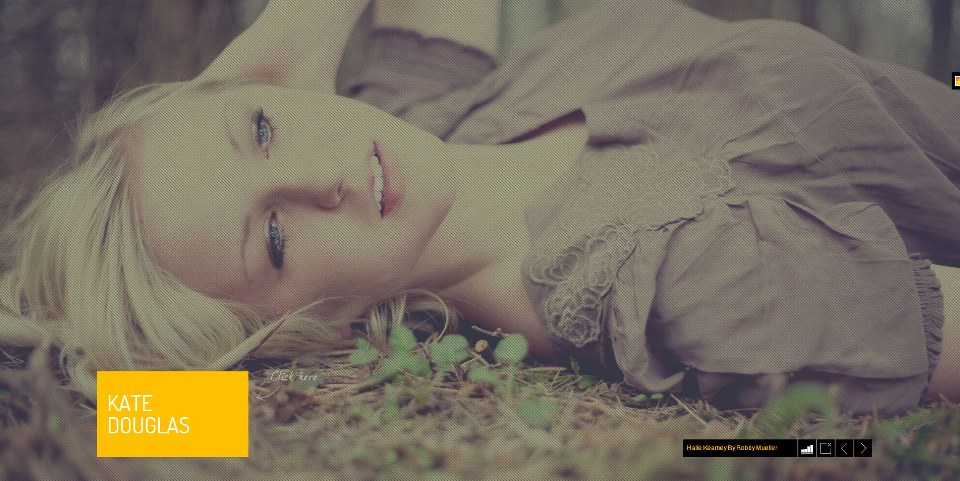 28. Cesare – WP Full Screen Portfolio Theme
Cesare is a premium WordPress portfolio theme. It is fully responsive and works great with tablets and mobile phones. This theme includes customizable menus, overlay patterns, custom sidebars and widgets. Theme offers really easy ways and functions to customize it for your needs.
Details
Demo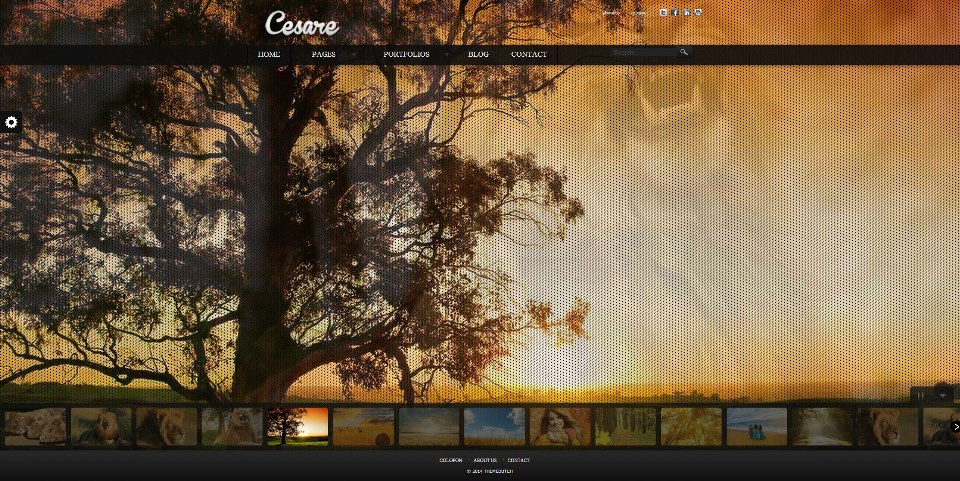 29. Royale' Creative WordPress Theme
Royale' is a great WordPress theme to share your photo or video portfolio with your visitors. It is developed with jQuery and HTML5 so that it has highly functional structure as well as unique and elegant design. It also includes shortcode editor and font chooser for easy customization.
Details
Demo
30. PhotoPharm: Premium Photography and Blog Theme
PhotoPharm is a preöium WordPress theme that is designed for photographers, designers and artists. If offers ideal way to share your portfolio with your visitors. It includes full screen slideshow option to impress your website visitors. With PhotoPharm it is very easy to upload hundreds of images to your galleries.
Details
Demo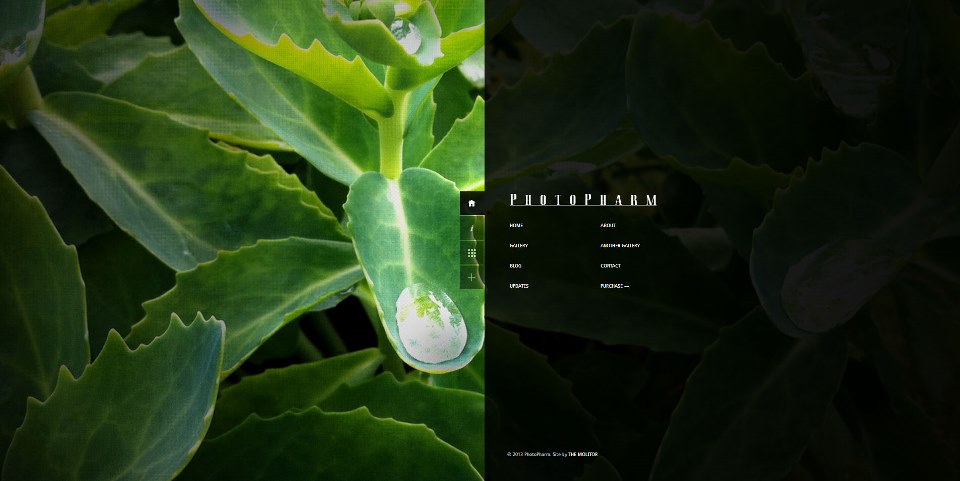 31. Architectos – Blog & Portfolio WordPress Theme
Architectos is a WordPress theme with Blog and Portfolio functions. It is developed to serve designers and architects to show their works. If you are looking for a unique way to create your portfolio Architectos is the right choice for you. Moreover, it comes up with award winning Visual Composer plugin.
Details
Demo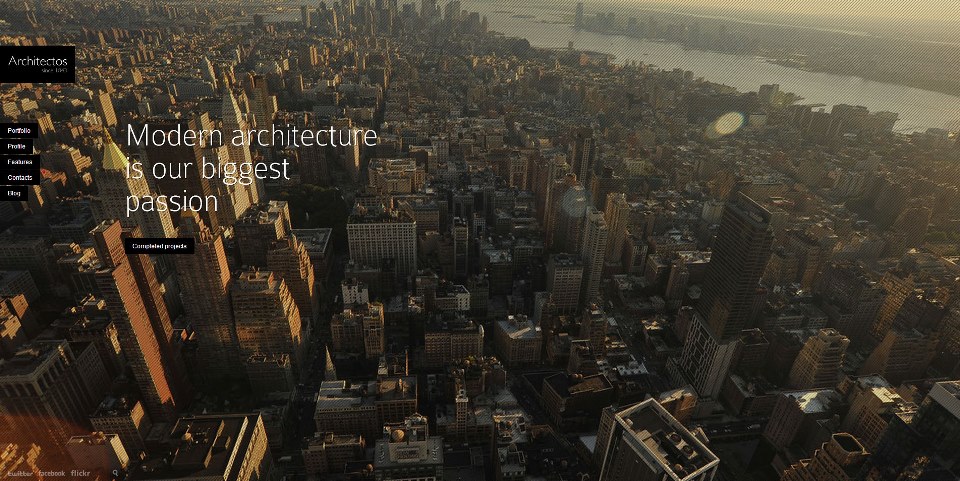 32. Slash WP
Slash offers modern way to present your showcase. It is fully responsive WordPress theme which has powerful and robust functionality. It is developed to serve you as a portfolio, photo-gallery and blog. If you are a photographer, designer or artists it is a great solution for you.
Details
Demo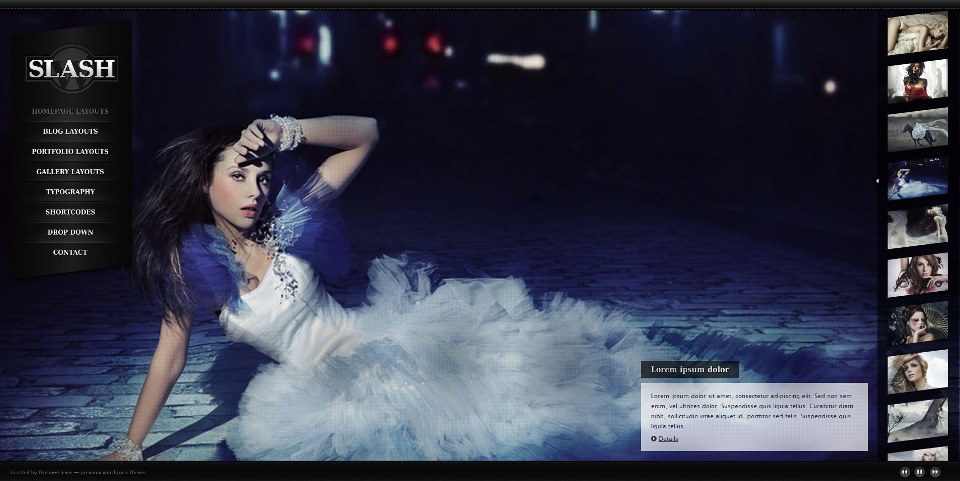 33. Gazelle – Responsive AJAX Portfolio and Blog Theme
Gazelle is a completely responsive and retina ready theme with a unique design. Gazelle has a super smooth horizontal scroll and a unique gallery. Gazelle is also SEO friendly, very easy to customize, working fast on mobile and it offers a logical tutorial for your every need.
Details
Demo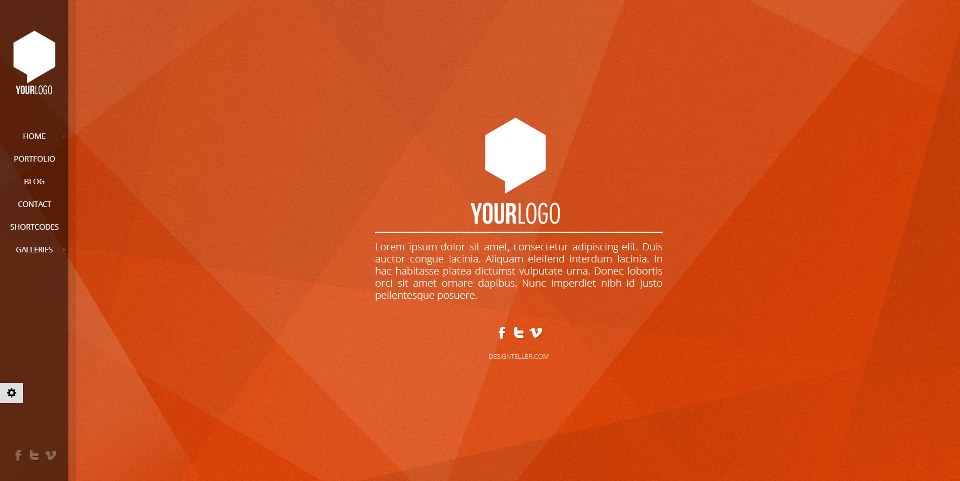 34. Arctic – Architecture & Creatives WordPress Theme
Arctic provides a minimal experience for architects. Some of the strong sides of the theme is it has full Ajax, retina optimized, fully responsive, provides fast support and offers light and dark skins. Arctic is also now compatible with the latest Woocommerce.
Details
Demo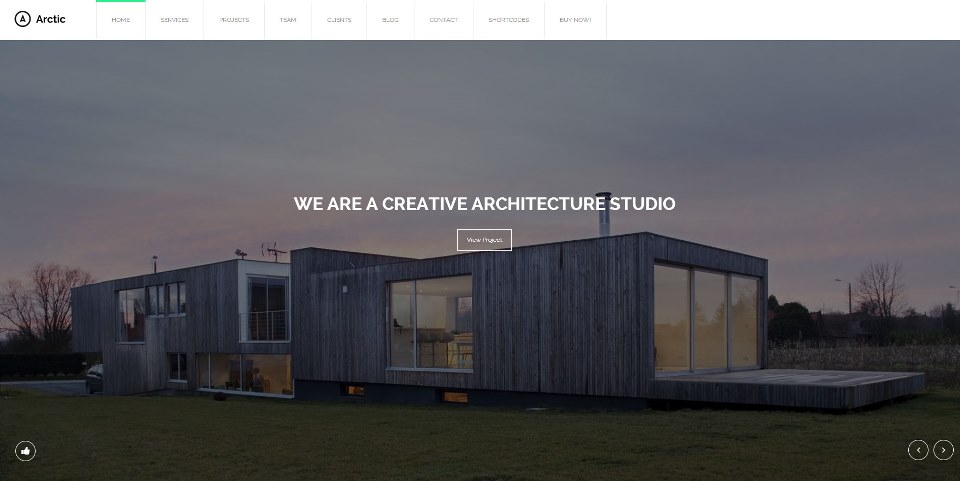 35. Invictus – A Premium Photographer Portfolio Theme
Invictus is a full screen and responsible WordPress theme for photographers, illustrators and designers. It is developed with HTML + CSS3 so that it has smooth design with perfect visuals. It is a great way to show your portfolio to your visitors.
Details
Demo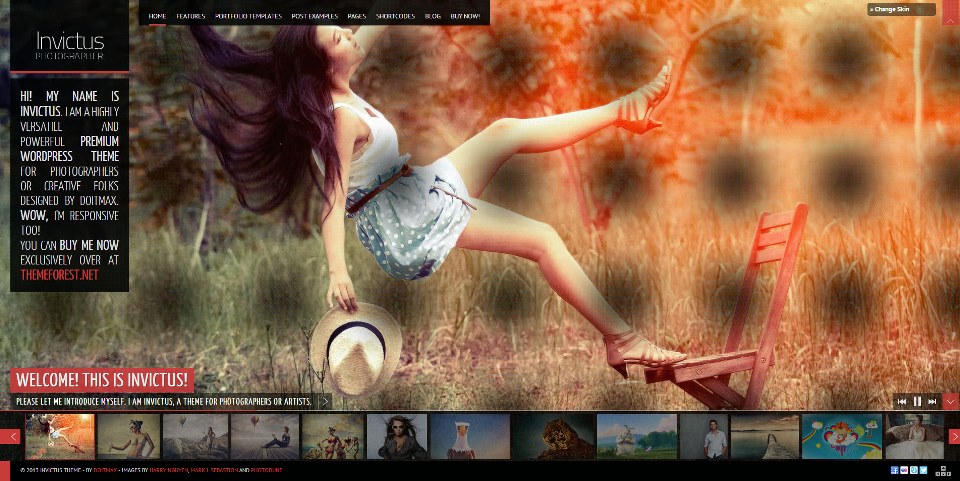 36. Revitas – One / Multi pages WordPress Theme
Revistas offers great solutions for your website. It is responsive and it comes up with one pages or multi pages options. It is also developed as Retina Ready so that it automatically fits your screen size and looks just as great on other platforms.
Details
Demo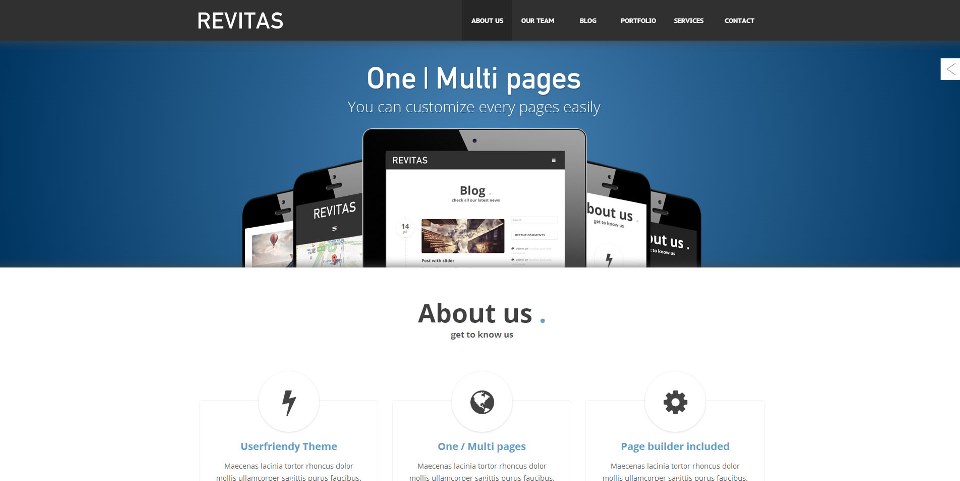 37. Frisco – Responsive Multi-Purpose WordPress Theme
Fresco is a fully responsive and great multi-purpose theme. You won't need to know any programming in order to customize it. It includes Revolution Slider which has multiple useful features and easy to configure. It is developed as search engine friendly, helping your website to get higher rankings.
Details
Demo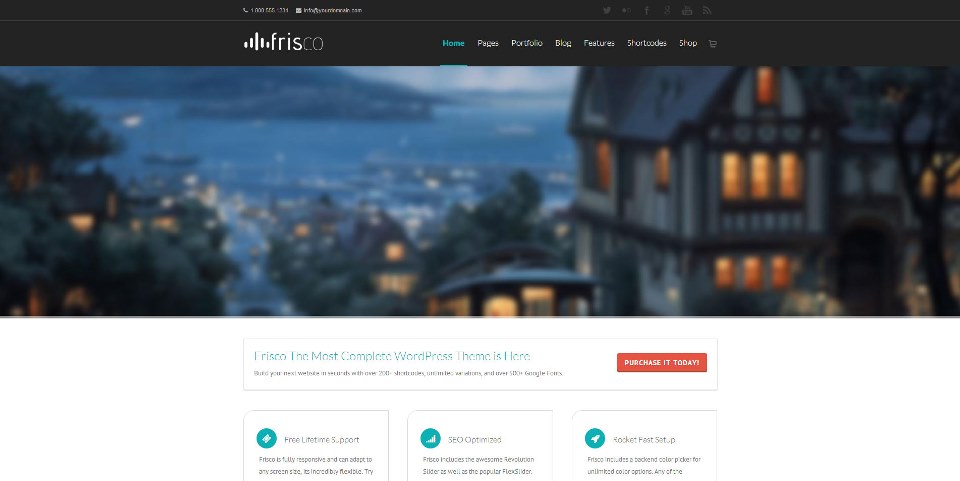 38. Entity – Responsive WordPress Theme
Entity is built to publish your content in an modern and clean way. It is a fully responsive WordPress theme and includes google fonts, dynamic background feature and functional widgets. It is a great way to show off photos and portfolio items.
Details
Demo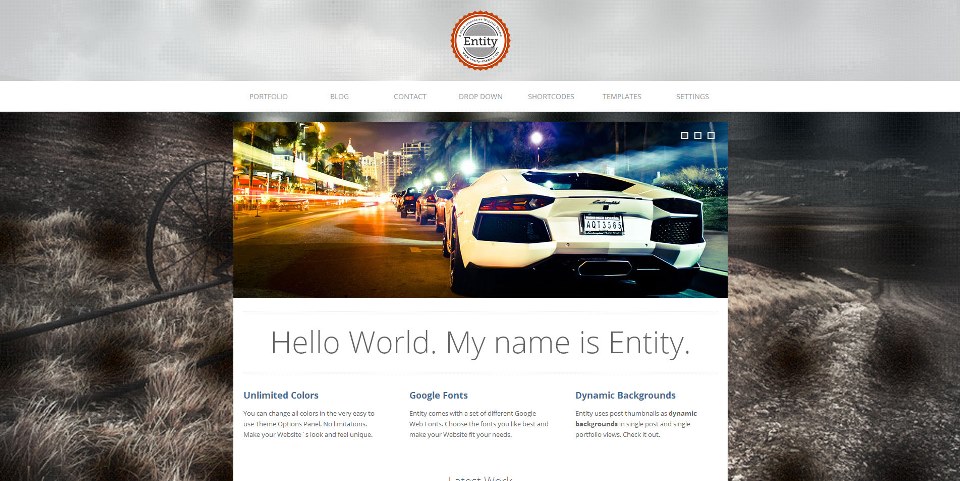 39. Reveal – Flat & Metro Masonry WordPress Theme
Reveal is fully responsive theme with up-to-date features. Reveal has 600+ Google fonts included. Reveal is a one page template which has a clean and clear design which can serve for any type of websites. Also, Reveal has animated panels, SoundCloud integration and blog with multiple posts.
Details
Demo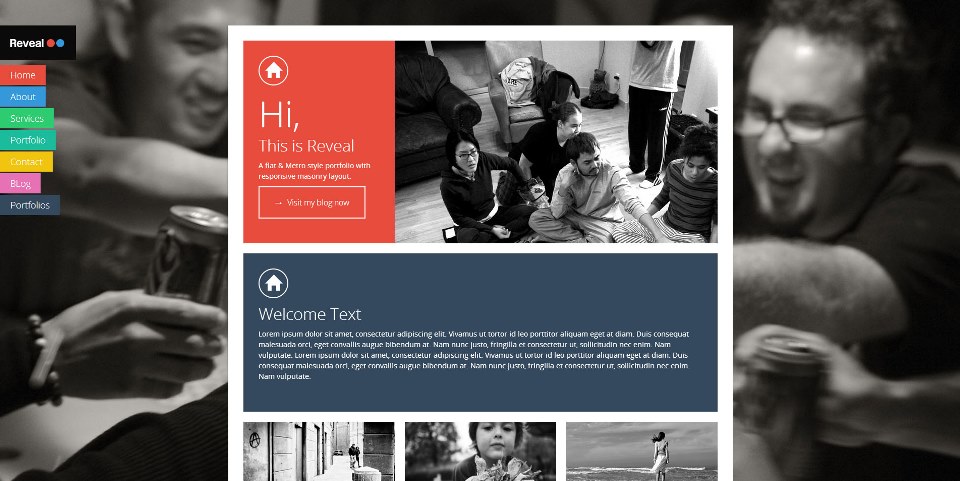 40. Branded Responsive WordPress Theme
Branded offers unique and creative design in order to publish your content. It is completely responsive and comes up with powerful admin panel. This theme also includes 6 different page templates and layered frameworks for customization. Branded can become the perfect theme for you!
Details
Demo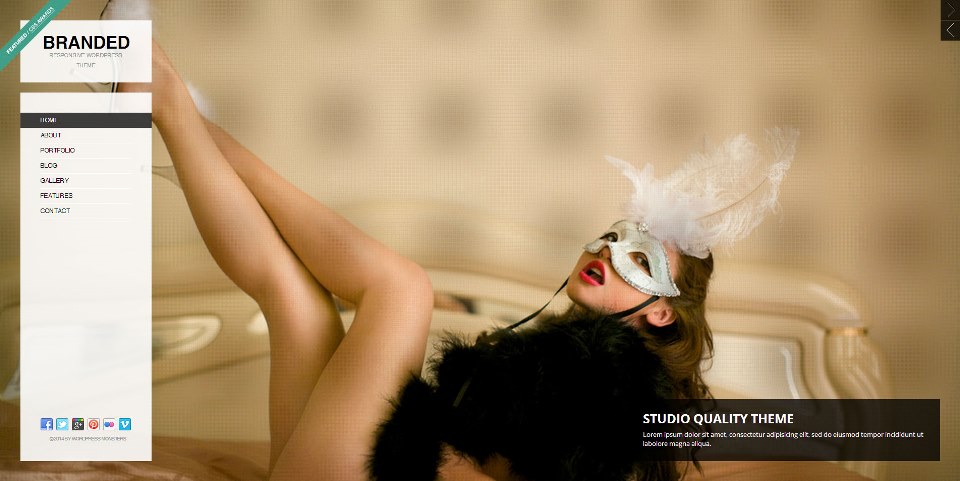 41. BulletPress – Ultimate Magazine WP Theme
BulletPress is fully responsive and offers fresh look for your website. With its Visual Composer Drag & Drop plugin it is easy and fun to customize pages for your needs. Developers also offers lifetime support for their customers which is available 24/7.
Details
Demo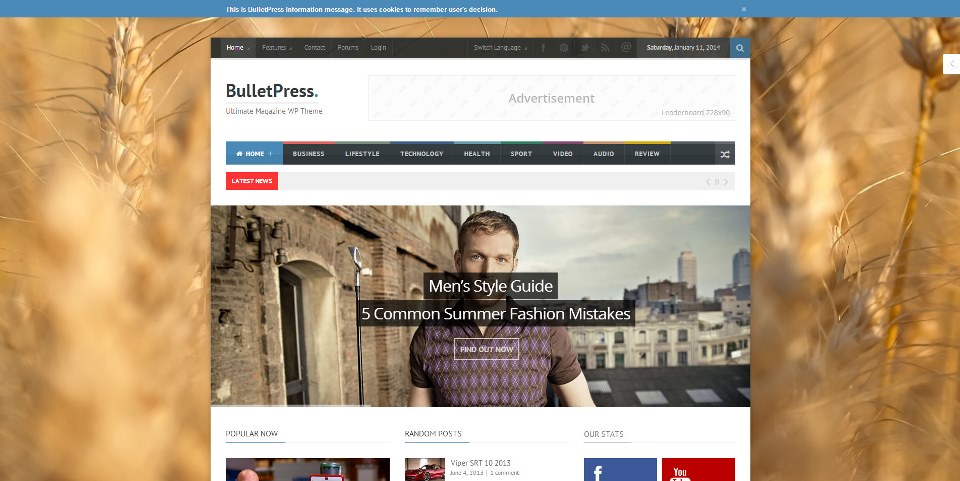 42. Analytical full Width WordPress Theme
Analytical offers a great way to present their showcase for photographers, designers and artists. It is a full width theme and also fully responsive. It also comes up with full width background slider and it is also responsive and easy to customize.
Details
Demo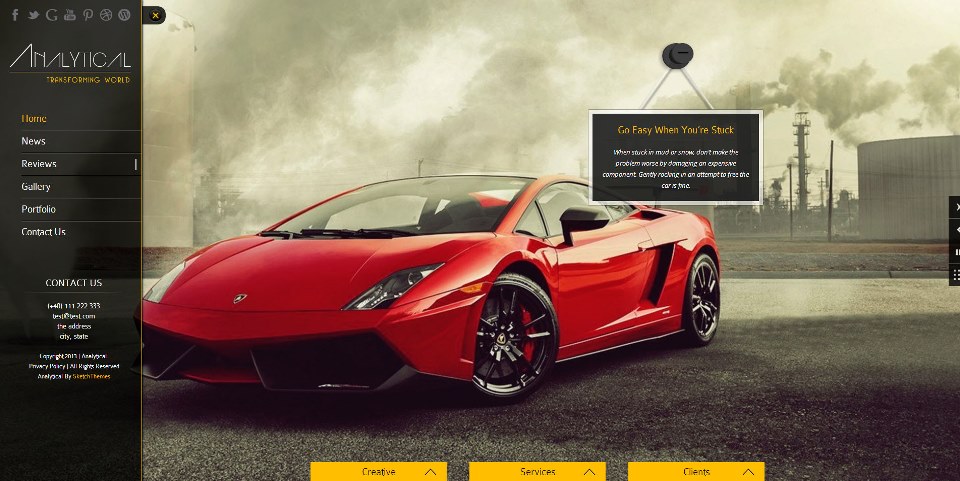 43. Klix WordPress Theme
Klix is responsive and supports mobile platforms. It offers 7 custom page types and also 200+ functional shortcodes, color selections, custom widgets and menus. It comes up with black and white versions. It is easy to install and fun to work with.
Details
Demo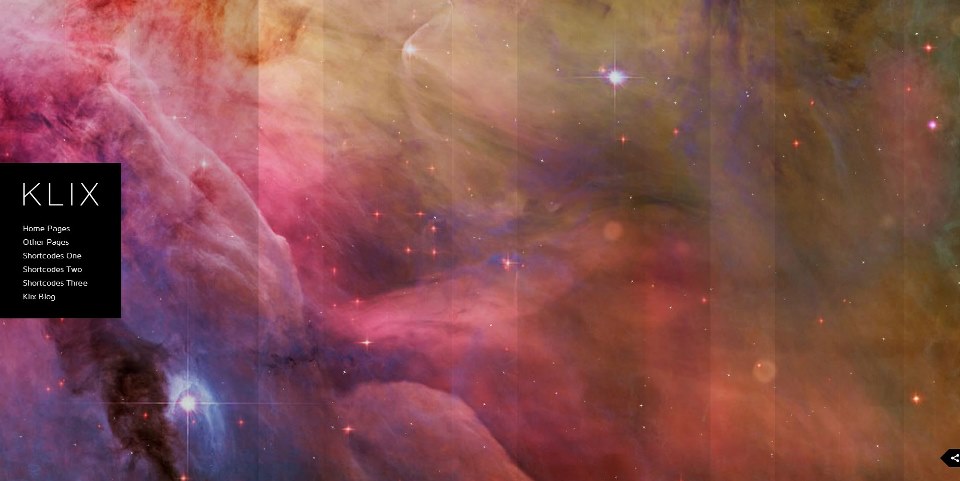 44. Focal – A Responsive Photography Theme
Focal is a great responsive portfolio theme designed for photographers. Focal has drag & drop gallery manager, visual customization options, different color layouts for the theme, social media footer links, retina icon fonts and great support from an elite author.
Details
Demo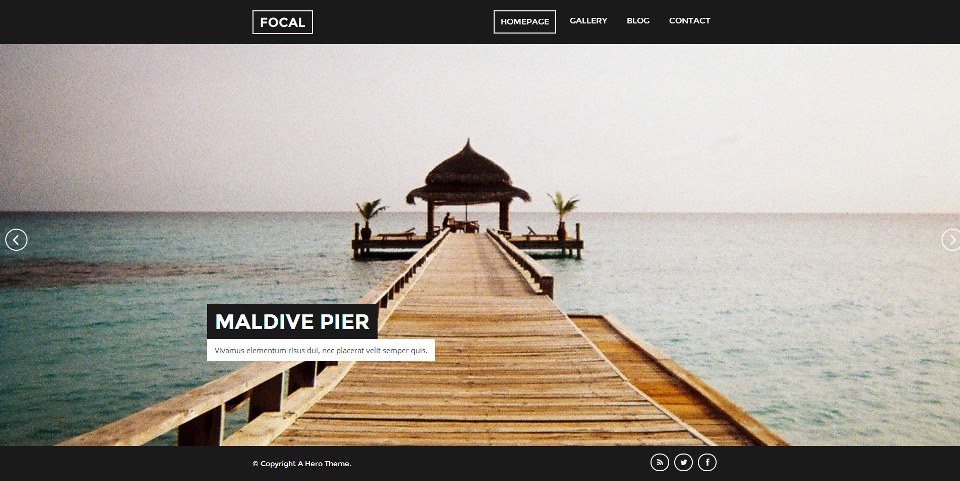 45. Devine – Responsive One Page WP Theme
Devine offers fresh and modern design for your followers. It comes up with One Page design or a Standard multi page design choices which are both responsive. It is both fun and easy to customize with fully working pages, shortcodes, widgets and sidebars.
Details
Demo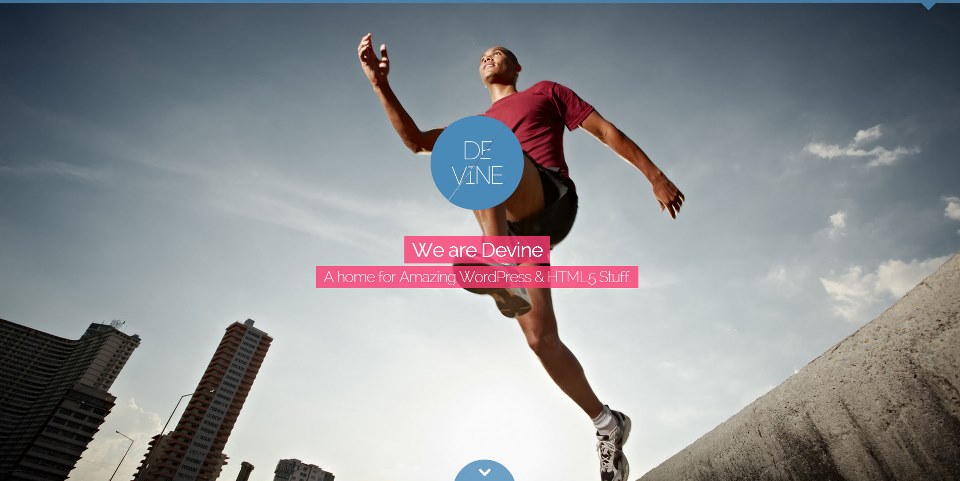 46. Pace – Stylish Portfolio and Blog WordPress Theme
Pace is built with HTML5 and CSS3 in order to show your work in a stylish way. The theme is completely responsive and includes unlimited number of colors for your choice, high resolution displays, shortcode generator and WooCommerce compatible features.
Details
Demo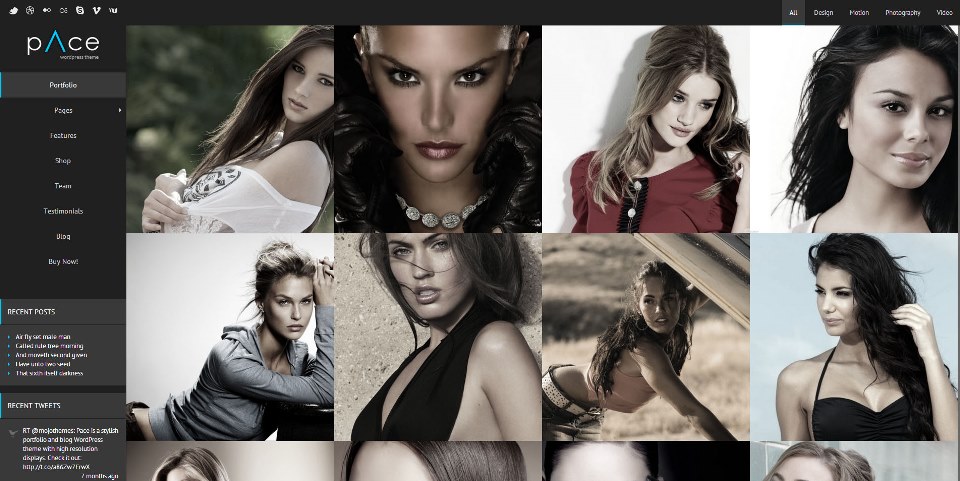 47. Apollo, A Feature-Rich Showcase Template w/ Built-in Newsletter
Apollo is a showcase template in order to show your work in shinny way. It is completely responsive and easy to customize. It comes up with unlimited colors, customizable layouts, a stunning two column design, google mapping, shortcodes, pricing charts and retina icons.
Details
Demo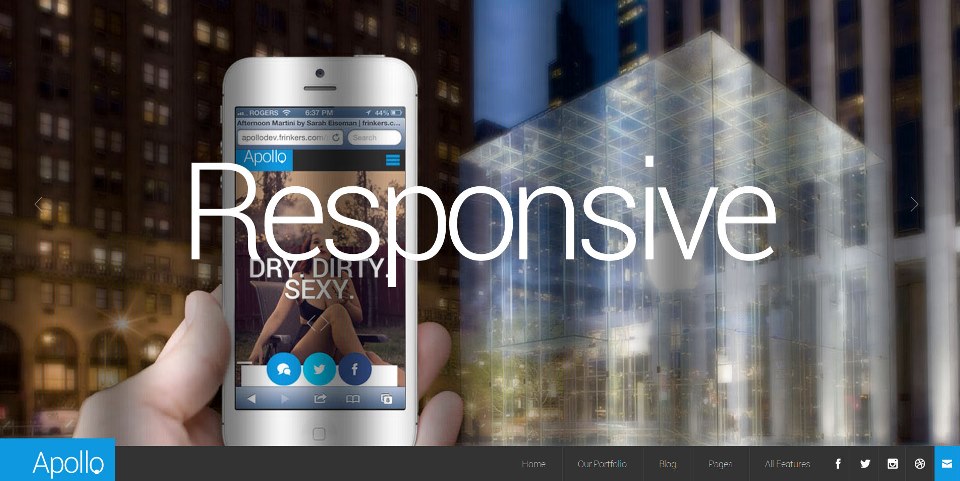 48. Ilaria Premium WordPress Theme Photography
Ilaria is designed for freelancers, agencies, creative people and artists. You will find many features, shortcodes and different page styles for each type of project to customize it for your needs. It is built on Bootstrap framework and it is completely responsive.
Details
Demo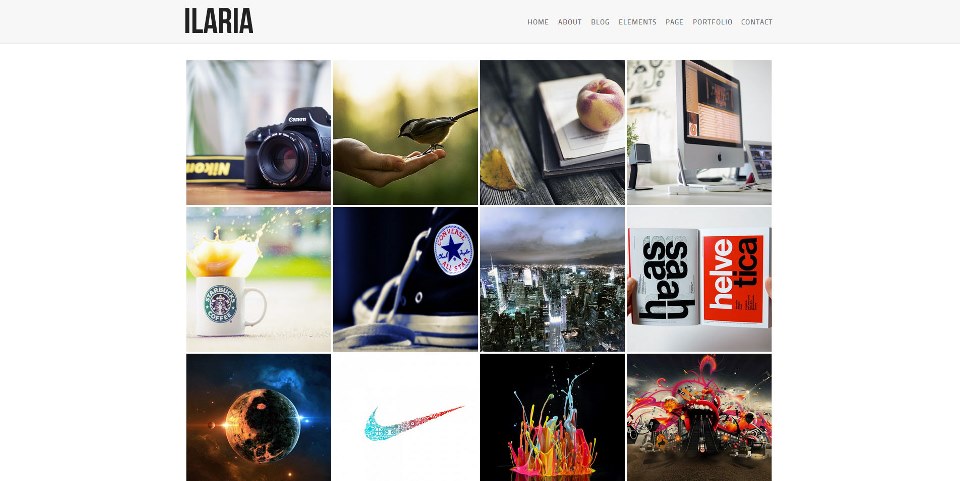 49. Gnarly – Responsive Photography WordPress Theme
Gnarly is a completely responsive theme to show your images to the visitors. You can also provide your stories behind your shots and interact with your followers. Gnarly comes with full screen slideshows, dark and light skin choice functional shortcodes widgets and sidebars.
Details
Demo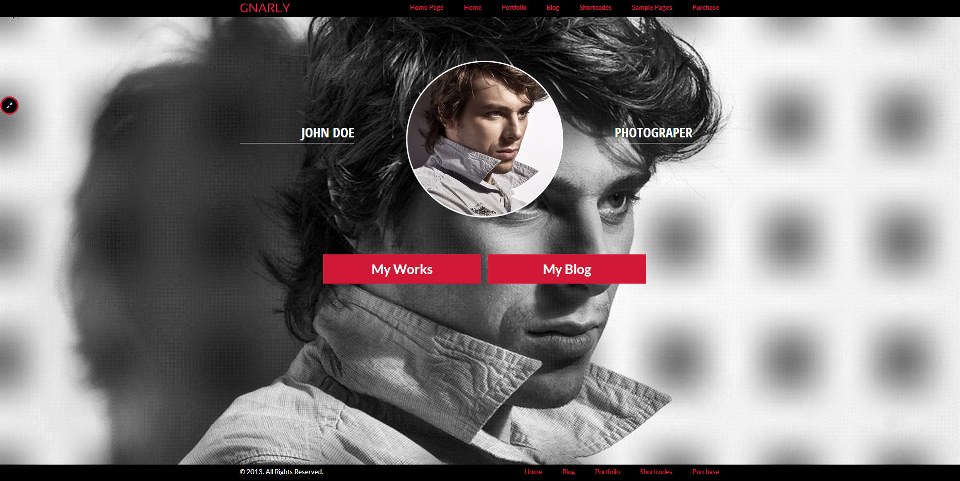 50. Preme – Fullscreen Responsive Portfolio WordPress Theme
Preme is built for for photographers, designers, directors or agencies in order to present your portfolio on any device. The theme is completely responsive and also includes full screen images, multiple customizable skins, custom slider support, 600+ Google Web fonts, fully styled blog and Google Map support.
Details
Demo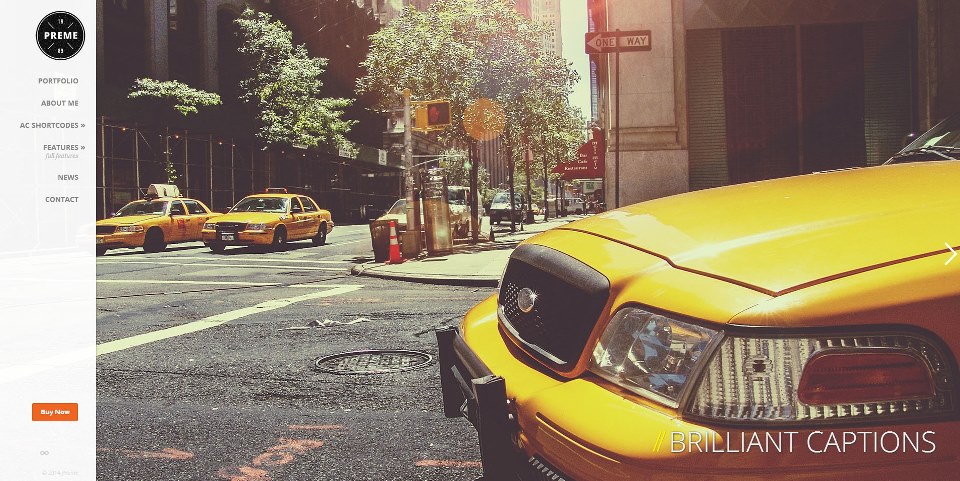 Check out our previous list of WordPress Themes for Actors and Actresses!
If you also do modeling, check out one of the WordPress themes for Models we put together recently!
Continue Building Your Personal Brand with Our Best Tips. FREE.
Join our free newsletter for our best tips and strategies to become a superstar online. Whether if you're a blogger, coach, musician, or youtuber, you can take charge of your dreams. Use our insights and gems from years of consulting clients, corporations & celebrities.