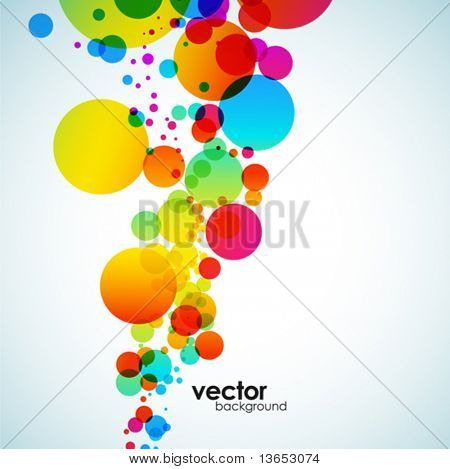 High quality pictures, graphics, wallpapers, and artwork really do make any project or presentation a sense of professionalism and completeness.  Everywhere you look, whether it's websites, magazines, books, ebooks, brochures, commercials, videos or ads, images are what grabs your attention.  Making a website?  Launching an ad campaign?  You need high resolution images that matches your style and brand.
Using Licensed Images
The first thing most people tend to do, because it's easy, is to Google search for images and just take those.  Here's the problem with that:
Many  pictures are low resolution and too small for what you need, especially video and print (magazines, ebooks, brochures, etc.)
Images don't match your style, theme, or brand.
MOST IMPORTANTLY: Images are not licensed for commercial use!  Be careful.  Either use your own images or spend a couple bucks to buy an image license so you have the rights to use it.  Unless specified, the rights to use most images are reserved for who owns the images.  You may be able to get away with stealing images if you're a small under-the-radar blog.  But if you're using the images where they're publicly visible, such as on ads or book covers, the image owner can sue you!
Tips for Buying High Resolution Pictures
Web: 1MP Size (width of about 1000px) should be sufficient for most website headers, article feature image, and frontpage slideshows.  Web backgrounds choose size 2MP or so.
Print: The larger the better for print (eBooks, book covers, brochures, print ads, magazines).  But anything around 4MP or larger should be fine.
Millions of High Resolution Pictures for Commercial Use
Here are some popular stock photo sites with MILLIONS of professional images for all purposes.
The popular online photo storing and sharing website from Yahoo!  Tons of amateur and professionals upload millions of photos here, many of which you can ask to use.
Over 16 Million royalty-free stock photos to choose from.  Subscription or one-time download options available.

Professional quality images for websites, headers, ads, brochures and more starting at $0.50.
Starting at $1, get millions of professional photos, icons, graphics, illustrations, and designs.
Over 9 Million photos, graphics, icons, and designs starting at $2.99.
Find and buy images and art from over 19 Million artists and designers on one of the largest online social network forums for artists, DeviantArt.

[hr_invisible]
Continue Building Your Personal Brand with Our Best Tips. FREE.
Join our free newsletter for our best tips and strategies to become a superstar online. Whether if you're a blogger, coach, musician, or youtuber, you can take charge of your dreams. Use our insights and gems from years of consulting clients, corporations & celebrities.