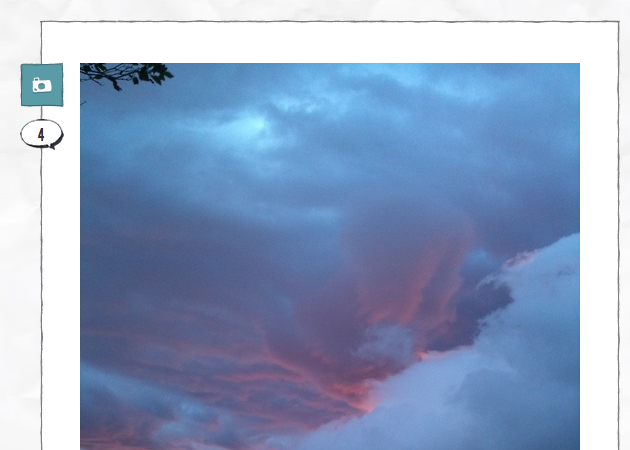 Health and Fitness Tumblr themes should be vibrant and professional. Here are some of the best Health and Fitness Tumblr themes that you can use for your blog.
*List compiled by staff writer April
Looking good ain't always easy!  Do you need help setting up your customized Tumblr site and theme?  We can help you with that!
If none of these Tumblr themes fit your taste, how about setting up a design contest and let designers compete to create the best design for you!
TESTASIA is a Premium Tumblr Theme that's carefully crafted for your tumblr blogging experience. This is a personal theme that's suitable in use for people who have an active and enjoyable life.
Pierre is a super clean Tumblr theme aimed at making your content the center of attention. Included is scalable typography and support for most social media types.
Easy to customise with support for Disqus, Flickr, Twitter, Dribbble, Instagram, Google Adsense and Google Analytics. This theme gives a tailored view to each device (Android, iPhone, iPad, Desktop, etc) that visits it and only serves the content that is required, helping to speed up delivery of your site.
Retina icons for a clean display on your iOS device.
All posts types supported, with responsive photoset layout.
Custom colors with infinite combinations.
Custom Google fonts
Social Links
Disqus Comments
Twitter widget
Pinch is a fancy, adaptive and clean Tumblr theme. It is highly customizable and it is easy to navigate trough the posts. Almost everything can be changed, and of course it is written in the newest standards of HTML5 and CSS3!
Redib is a simple & clean template for a tumblr blog. It comes with lots of social features built in including post sharing and disqus commenting integration. Redib supports all post types and has a built in twitter feed. Redib allows for you to easily import your own logo onto your blog.
Clean and responsive magazine-style Tumblr theme. Comes with pre-defined dark and light themes.
Features
Responsive / Mobile-friendly
Dark and Light Theme
Color Customization
All Post Types
Photoset slider and responsive vieo
Widgets

Flickr feed
Disqus Comments
Google Analytics
Waletumblr Modern and Clean Tumblr theme.
Features:
Simple And Modern
Very easy to modify
Unlimited color Change
Theme Disqus Comments
PSD File Included
Well Documented
The Zurich Tumblr theme is perfect for any type of blog. It makes your content center stage, giving it the exposure it needs. Zurich comes packed full of features and widgets.
Zurich uses some subtle yet effective jQuery effects making your viewing experience a dream. The theme resizes when the browser window is resized making the Zurich theme look great on any device or computer screen. Zurich combines modern web standards, retina images and a responsive layout to bring you the best in viewing pleasure.
Select your favourite colour for the theme (shown in red on the live preview), upload your retina sized logo (psd included), add your social network links and add your photo streams for Flickr, Instagram and Dribbble.
Neat is a Tumblr theme which provides a classy and clean experience especially for pictures blogs. It features an unique and original scroll experience for your visitor. Indeed, I have written a jQuery plugin especially for this theme which allows to use the size of you window for each post and obviously the layout is fully responsive.
You can use your keyboard to navigate or better, if you click on the first half of your browser you scroll to the top and… if you click of the second half of your browser, you scroll to the bottom.
A Minimal & Light theme for tumblr. Comes with multiple features and options including an image slider & A Header Text block.
Features
Search Engine Optimisation
Image Slider ( Nivo Slider )
Supports all post Types
Large collection of Social Links
This theme is simple, professional and very pleasing to the eye.
Simplicity and a fluid grid system lay the foundation for Style Hatch's Otis premium Tumblr theme. We took a break from our more complex and highly customizable themes to focus on a minimal theme that gives you the freedom to install it and simply start creating and posting.
This is a very clean and simple theme perfect for all your health and fitness notes.
Revera is an extremely clean, flexible, customizable theme with a lot of character. Fully responsive, too.
Revera scales down beautifully and is designed to look and work great on mobile and tablet devices. Even video and audio posts scale down. Also comes with a custom audio player which has a customizable color scheme.
This is a very colorful and attractive theme perfectly fit for all the health and fitness buffs out there who want to share their techniques and expertise in the said field.
This theme has Disqus commenting which let users comment on your tumblr site by simply inserting your Disqus account ID. It also has custom page templates which list pages about yourself, your blog, business or even random shares.
Scaffold offers a simple, minimal layout with some basic options for customization. Features include a fixed sidebar, the option for single or double column modes, support for Disqus commenting, and simple colour settings for highlight colours.
This theme has vibrant and attractive colors that will surely make your health posts stand out!
The perfect theme for minimalists – all the features you need and nothing more, presented beautifully.
This theme s
upports viewing for any type of post and it has s
imple icons in the right hand corner make it easy for RSS, Archive, and Mobile viewing.
Continue Building Your Personal Brand with Our Best Tips. FREE.
Join our free newsletter for our best tips and strategies to become a superstar online. Whether if you're a blogger, coach, musician, or youtuber, you can take charge of your dreams. Use our insights and gems from years of consulting clients, corporations & celebrities.