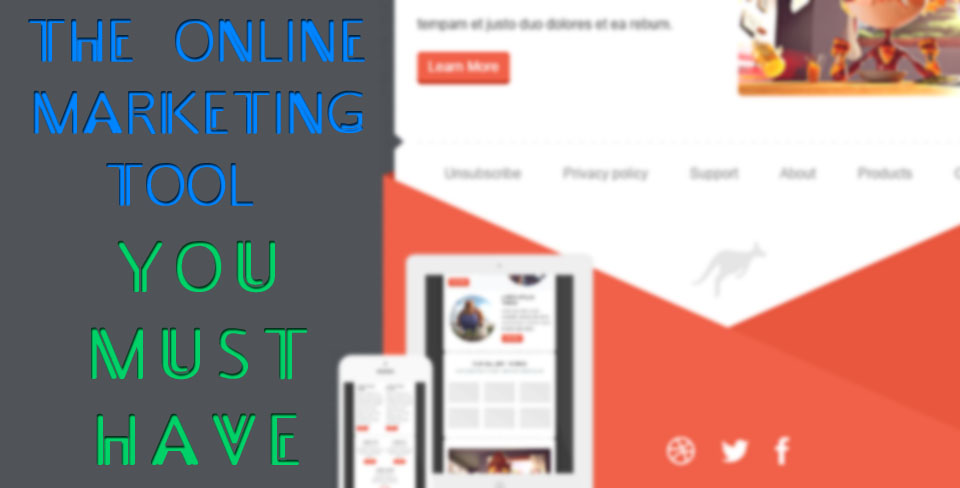 If you could only do one online marketing strategy, what should it be?  What reaches over 50% of people on mobile devices?  It's probably not what you think.  Social media and blogs are usually the first things that come to people's mind when you think about making money online.  Then there's SEO and pay-per-click ads.  There's also webinars, Youtube videos and giveaways.
These are all a distant second to Email Marketing.  Email?  Really? Some people feel that email is outdated, or just not hip enough. But, if you like making money, the tool you use doesn't have to be hip; it just has to be effective.  What every website needs is an email marketing strategy, whether if it's a newsletter or something else.
How far ahead is email marketing?  Global publishing giant Conde Nast said it for it's Wired Magazine simply with this chart below.  What does Conde Nast produce? Oh just Allure, Architectural Digest, Ars Technica, Bon Appétit, Brides, Condé Nast Traveler, Details, Epicurious, Glamour, Golf Digest, Golf World, GQ, Lucky, The New Yorker, Self, Teen Vogue, Vanity Fair, Vogue, W and Wired.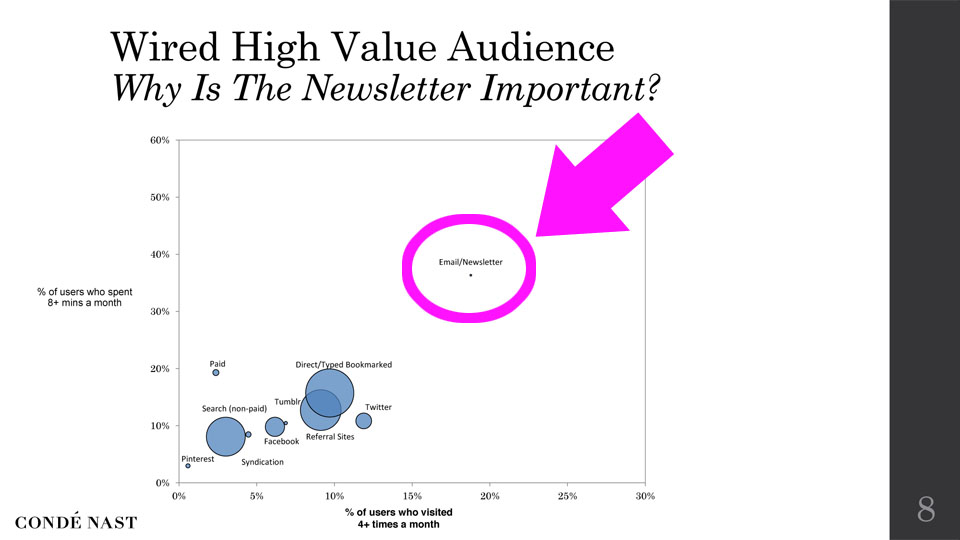 Email Turns Visitors Into Customers
This is a very important distinction. By using mailing lists, email has proven itself again and again to be the most effective tool for online marketing. However, you are free to experiment using your social networking site, blog, web page, or newsletter strategy to accomplish the same results. What you'll find is that email destroys other venues when it comes to converting prospects into customers.
A lot of content marketers are adept at drawing attention to their products, but they don't have a clue when it comes to converting that traffic into paying customers. Email has consistently proven itself to be the vehicle that can get you over the top; which is why the Direct Marketing Association has, year after year, recommended it as the highest ROI marketing you can do—online or off.
If email marketing is so effective, why isn't everyone using it?
Most email marketing campaigns are done wrong, so they have a lot of shortcomings.  They are vulnerable to spam, intrusive, and boring. These are not the qualities you look for in an email campaign.
To be effective, a good email campaign should bring you closer to your audience.  Build that relationship with your audience.
When someone looks at an email, the first thing they see is the subject line. Therefore it should be persuasive enough to cause them to want to read it. The tone of the message should be strong and represent your business and what it stands for. However, the quality of the merchandise you are trying to persuade them to by can't be underestimated. Providing top-quality merchandise means satisfied customers, and satisfied customers mean publicity.
Everyone Uses Email.  Email Isn't Filtered Out Like Social Campaigns.
Sure, email has some drawbacks; like hearing the, you-have-mail beep, just as you're about to leave the office for the day. However, virtually everyone uses email.
One of the first things that a person does when he arrives at the office is check his email. In addition, this act is repeated several times a throughout the day. Conversely, a person may go for weeks without logging onto their favorite social network; no one would ever dream of going that long without checking their email.
For a lot of people, email is the communication path of least resistance: it is the easiest way to get your message in front of your audience and ensure that they will see it.  When you post on Facebook or Twitter, you'll notice the majority of your followers do not see your post.  All the work, design, and writing you put into that post is nearly wasted.
Email is intimate
When we log onto social networks like Facebook and Twitter, we are pretty much in the public eye; after all, these are social networks, open to the public.
Email, on the other hand, is a platform which can be used to establish a more personal, one-on-one line of communication.
Unlike messaging on some social network channels, which can be analogous to trying to carry on a conversation in a crowded room. But, a really good email program is more like whispering sweet nothings into your sweetheart's ear.
When should I start an email content program?
Start working on your email content marketing program is before you write the first line of text for your blog or website.  People may not visit your site every day, but they can hear from you every day via email.  It's a personal relationship you build one email at a time.  Build that relationship right, and you'll have customers for life.  Not only that, your customers will be your best salespeople, sharing your services by word of mouth.  Having a large audience with no way to convey your message to them wouldn't be very productive.
Sometimes sticking to something that has a proven track record is the best way to go.
Top Email Marketing Programs/Apps
The email program I use for all my clients.  More than 5 million people use MailChimp to design and send email marketing campaigns.  Free for your first 2000 mailing list subscribers.   Join Mailchimp today and get $30 when you sign up!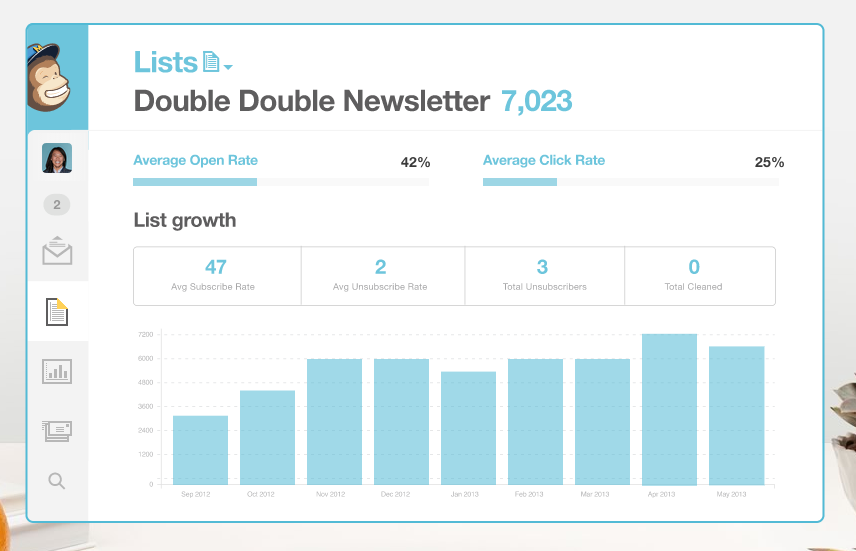 The oldest and most trusted email marketing and mailing list service.  Lets you try it for $1.

Send Your First Email Newsletter Today – AWeber Communications
A very popular email marketing program for small businesses. 10% off Constant Contact's Email Marketing Solution when you Pre-Pay for 6 months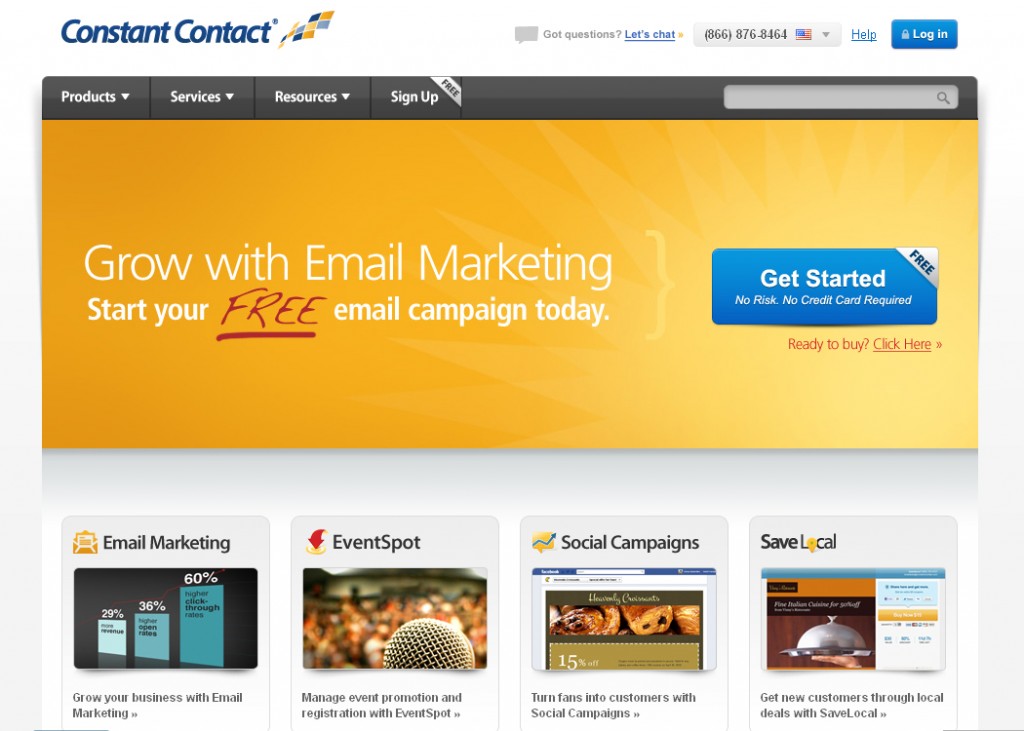 Continue Building Your Personal Brand with Our Best Tips. FREE.
Join our free newsletter for our best tips and strategies to become a superstar online. Whether if you're a blogger, coach, musician, or youtuber, you can take charge of your dreams. Use our insights and gems from years of consulting clients, corporations & celebrities.