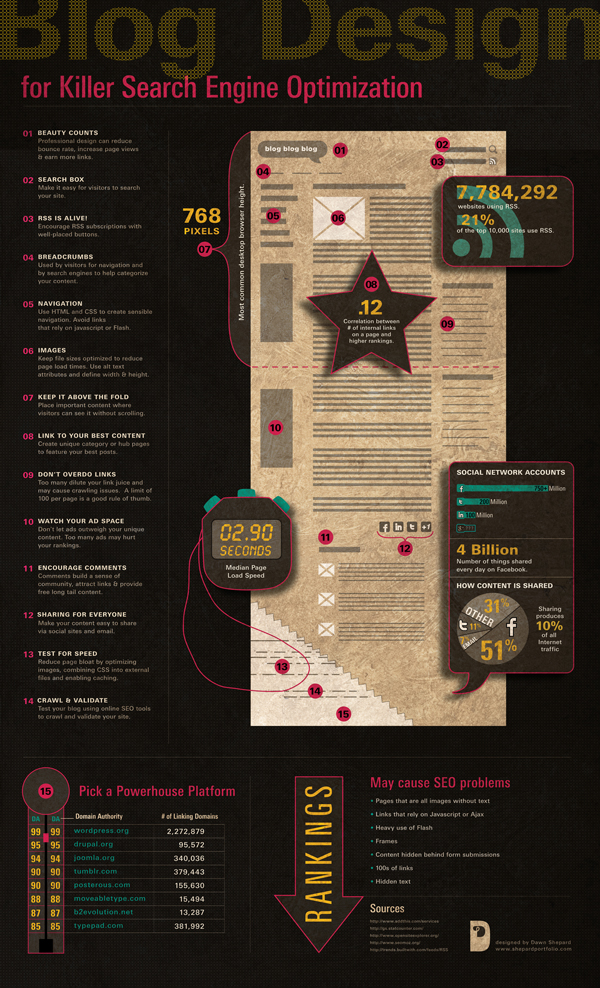 Making a blog is easy.  A quick check on BlogPulse shows 177 MILLION identified blogs with 84 Thousand created in just the past day!
Successful blogging to make money, to get published, or influence an audience?  That's a different story.  Of course, the content on your blog is the most important.
But so is your blog design, layout, and features.  If your blog isn't
easy on the eyes
easy to find information
easy for the public to discover
what good is the great content that no one sees?!
What Every Blogger Should Know
Cyrus Shepard over at SEOmoz made a golden checklist of 14 things to make your blog the right way.  His 14 points are illustrated in this infographic below.  Make sure you read his explanations on the full article because this is important basics every blogger should know!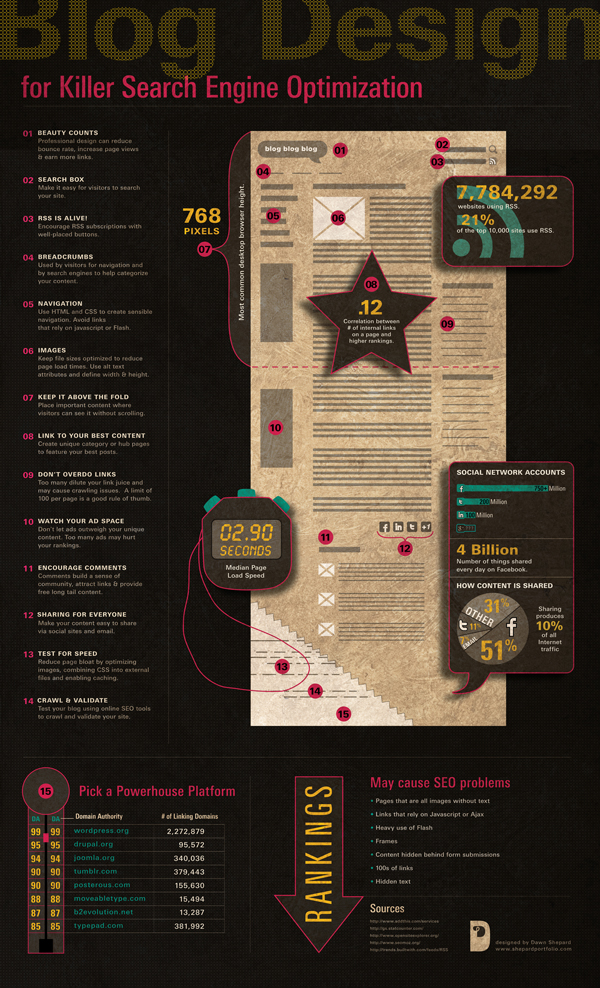 Continue Building Your Personal Brand with Our Best Tips. FREE.
Join our free newsletter for our best tips and strategies to become a superstar online. Whether if you're a blogger, coach, musician, or youtuber, you can take charge of your dreams. Use our insights and gems from years of consulting clients, corporations & celebrities.