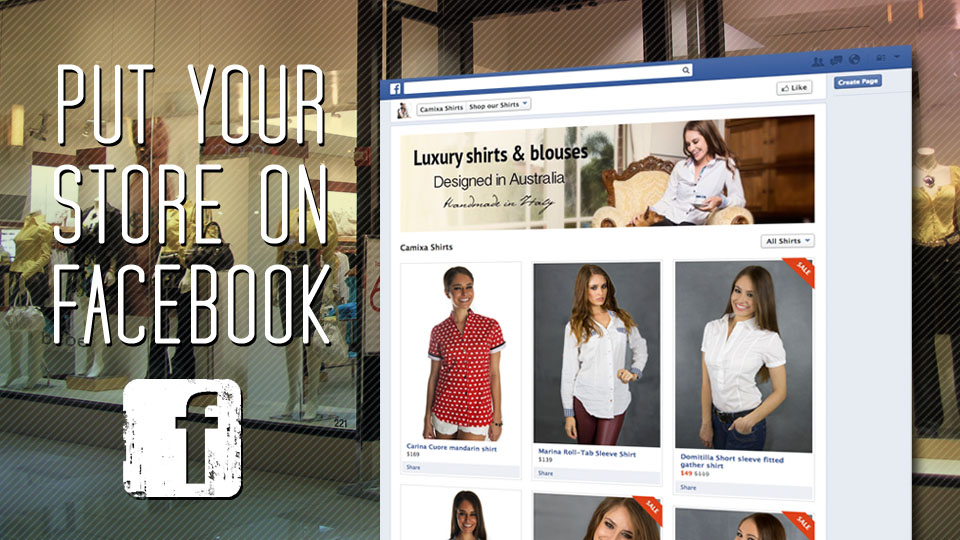 Facebook is a great way to expose your business and improve its image. However, if you want to get more than just "Likes" from your Facebook fans, you can sell your merchandise directly on Facebook using the Shopify Facebook Store.
Whether you've been in business for a hundred years or you are just starting out, this platform will help you in your exploits. Shopify allows your Facebook fans to view and purchase your merchandise just like an online store. The best part, however, is that fans can share any of your products which is a great way to increase sales. If you are looking for a platform to sell your products or increase your sales, here are some benefits of using Shopify Facebook Store.
Easy To Use
If you are just venturing into e-commerce, setting up an online store can prove quite difficult especially if you do not have the web development skills. Using Shopify Facebook Store is as easy as 1-2-3. You can easily customize your online store, add the products that you want to sell and you are ready to accept orders within minutes. Yes, just a few clicks and you will be up and running. It really doesn't get any easier than that.
Convenience at your Fingertips
Shopify Facebook Store is the epitome of convenience. There are several benefits to using this platform to sell your merchandise: These include:- secure transactions- no hosting hassles-real time updates of new products and pricing
Effective
There's no real point in having an online store if it is not generating any sales. Shopify Facebook Store has a long list of businesses that have gleaned success from using the platform. Among the successful businesses are:
Loaded with Features
They say that variety is the spice of life and Shopify Facebook Store is not lacking in this arena. In fact, it is loaded with several features all designed to make life simpler for you. Some of the features include:
Over 100 professional themes
Detailed customer profiles
Shopify gift cards
Secure Facebook shopping cart
24/7 customer support
Mobile app If you are looking for an easy and convenient way to increase sales or just to get your business off the ground,
Shopify Facebook ecommerce store is the perfect platform to achieve that. Shopify Facebook Store is hassle-free and will help you to get more than just likes. It will help you get the sales and exposure that you desire. Sign up for the Shopify Facebook Store today and watch your business take off to heights you only dreamed of.
Continue Building Your Personal Brand with Our Best Tips. FREE.
Join our free newsletter for our best tips and strategies to become a superstar online. Whether if you're a blogger, coach, musician, or youtuber, you can take charge of your dreams. Use our insights and gems from years of consulting clients, corporations & celebrities.