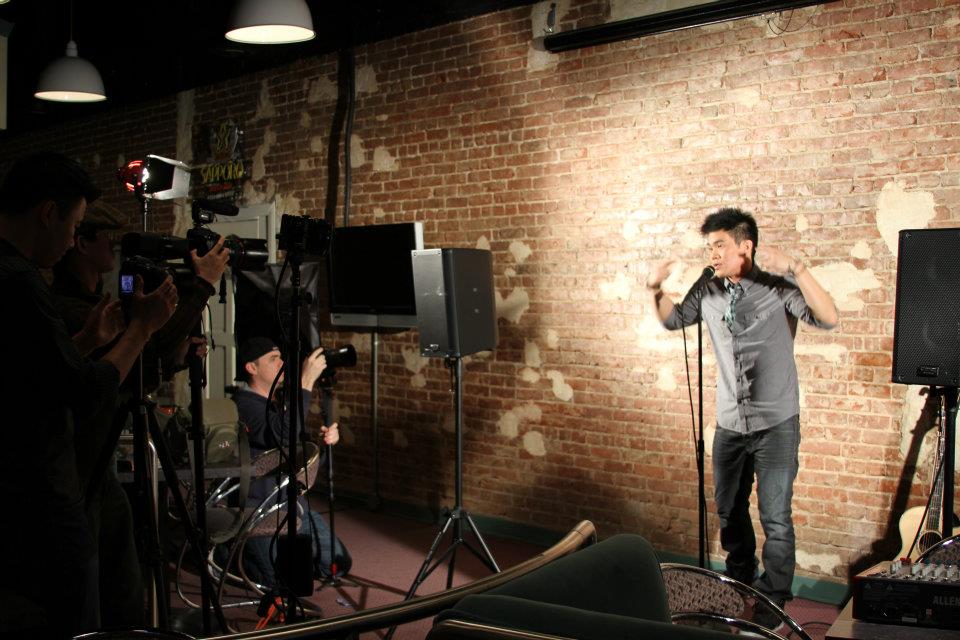 Epic collaboration between 3 college buddies and roommates is finally afoot!  Shane Kanoa, Henry Chen, and I have been talking about collaborating on a music video for years.  Now that it's coming to fruition, it turns out not to be just a music video but a music video mini series.  Shane has 5 songs that tells a complete story, so it's only fitting to make each song's music video an episode.  Recurring cast, recurring locations.  You'll have to watch the finished series for the whole story, but you get the idea.
Shane not only has an amazing and unique voice.  He also wrote, sang, played, and produced each song.  Henry Chen of Henry Chen Photography has quickly become one of the top wedding photographers in LA.  His unique style, emotionally artistic scenes, along with help from Brian Fletcher is going to make this series visually stunning. In terms of basketball, I suppose I'll be bringing up the backcourt with post production editing, timing, corrections, and overall packaging.  Oh, and I got to help with some camera action and play an extra in some scenes.
The main "boy" and "girl" Jourdan Quevedo and Diana Tang were fantastic to work with.  Acting naturals and great ideas to make the scenes their own.  If it weren't for hot looking people in music videos…
Enjoy these pictures from the Day 1 of the video shoot.
Continue Building Your Personal Brand with Our Best Tips. FREE.
Join our free newsletter for our best tips and strategies to become a superstar online. Whether if you're a blogger, coach, musician, or youtuber, you can take charge of your dreams. Use our insights and gems from years of consulting clients, corporations & celebrities.