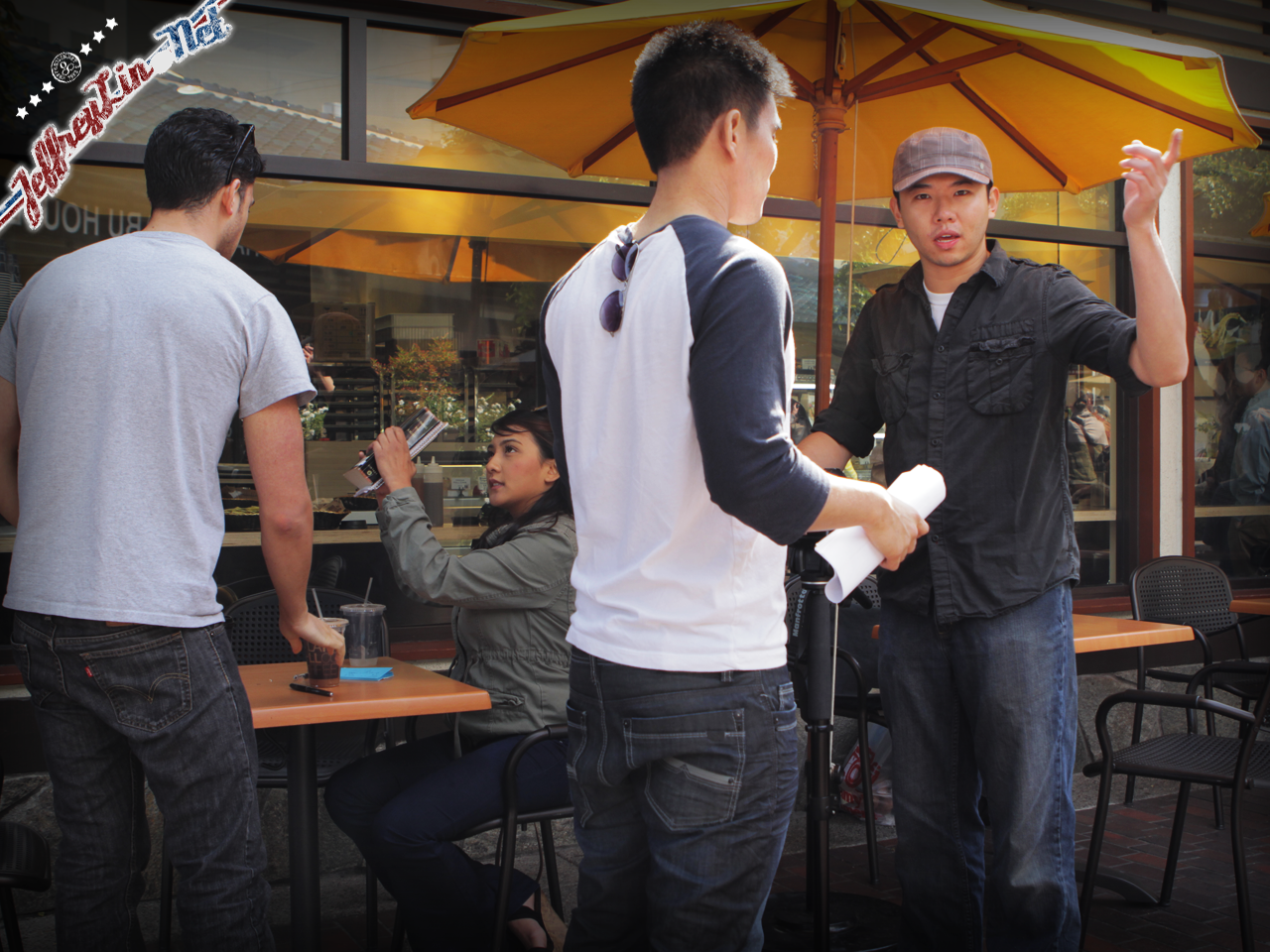 Finished filming the Shane Kanoa WBMG Music Video Series! Again, all shot around downtown LA. 20-ish scenes. 12 hours. 5 locations. 4.6 crews (no child or midget labor. 0.6 for Charlene being there half of the time)
Completed everything we planned. Must be some kind of record to film 5 music videos in the time usually needed for just 1 video!  All the planning work definitely made a difference in our execution.
We definitely got lucky with the weather on Thursday. Wednesday and Friday both rained hard. Still had cloud cover on Thursday, which actually made for great outdoor filming with the even lighting.
Chaos seemed to dominate the day, but looking back we plowed through scene after scene. Everyone was on their game and so awesome to work with. Directions came from everywhere as Shane, Henry and I vocalized our ideas for a scene. But on "Action!" Diana & Jourdan naturally fell in their roles and performed exactly what we needed. Of course, The Henry Chen caught amazing shots as only he can. Was tough trying to keep up throughout the day as his second shooter, but definitely the best way to learn is on the job with a master!
Check out behind the scenes pictures:
Continue Building Your Personal Brand with Our Best Tips. FREE.
Join our free newsletter for our best tips and strategies to become a superstar online. Whether if you're a blogger, coach, musician, or youtuber, you can take charge of your dreams. Use our insights and gems from years of consulting clients, corporations & celebrities.